IIM Shillong – A Pleasant Campus
What do you want in your life? How you want it to be? These are very precarious questions. Ones which can rattle the minds of old and fill the young ones with both hope and despair. As you spend your two years in IIM Shillong, such questions and more would often invade the premises of your castle as you contemplate looking out over mighty rhododendron trees and chinar trees. The feeling of quiet solitude and appreciation that comes after trekking to a scenic place is found here aplenty and I must tell you that many of the poets and philosophers would kill to have such a weather and environment at their place.
MBA colleges and courses have often been criticized for their monotonous structure and their role in grooming young students. What best a college can do so that the students realise their potential. Does provide great infrastructure and world-class faculty would solve the purpose? Generally, all the IIMs try to achieve that. But inherently, all the IIMs and as a matter of fact, all the MBA colleges are different from each other. You can say that all of the different souls, a guiding principle that distinguishes them from each other. For IIM Shillong, those words are sustainability and overcoming the odds. All the processes in IIM Shillong are motivated by these two words. Being the brainchild of our beloved late Dr APJ Abdul Kalam, IIM Shillong had major milestones reached since its inception. As I look back today, in the tenth year, going through the gallery of past images in the library, I cannot help but appreciate the thoughts and motivations that helped establish this college. One must remember that setting up a premier MBA college in Shillong was a difficult decision. There were questions raised about its plausibility of location as there are no major industries based in Shillong, and the shadow of the insurgency. Plans were on foot to shift it to Guwahati, which already had an IIT and made sense to establish an IIM there. Then, there were logistical reasons as Shillong was not as well connected as Guwahati. But kudos to the founding board as they hanged on and made this dream a reality. Setting up in beautiful Mayurbhanj complex, IIM Shillong today boasts one of the most varied curricula and structure that you will find it in any other college. But, it does not mean that it is not facing any challenges. The work on the permanent campus has been going on for past 10 years and still not completed. This is severely affecting the infrastructure since the lease has come to an end.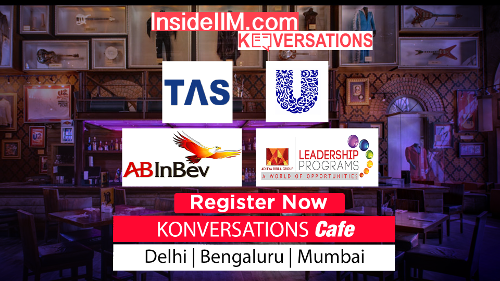 Aditya Birla Group
I would like to work for Birla Sunlife Asset Management company as I am passionate about mutual funds and consider their mutual fund as one of the best in India
Vaibhav Srivastava
PGP 2nd Year
IIM Shillong