IIM Shillong – A Pleasant Journey
Located at 5000 ft above the ground, away from all the nuances of the city, is my campus situated within the ever-overshadowing clouds. Between the mountain ranges so magnificent and vast, stretched as far as the eyes could see is an experience to behold. Echoing among the mountains is the music rocking around the city in the local taxis and the harmonious people of Meghalaya. 'Dylan's Café', a favourite student dwelling place, reinforces the spirit of music and as Bob Dylan defied existing pop music conventions and appealed to the burgeoning counterculture the same inspiring spirit is prevalent in the students as well.
Indulgence into the premium sport of Golf is how IIM Shillong promotes an alternative sport in this city. As one of the members of the esteemed Golf Club of IIM Shillong, we get this opportunity to organise the international level sport in the town hosting more than 200+ participants from across Asia to the IIM Shillong Golf Cup. The experience to learn from the best and interacting and discussing managerial issues on the playground of Golf is an unforgettable experience.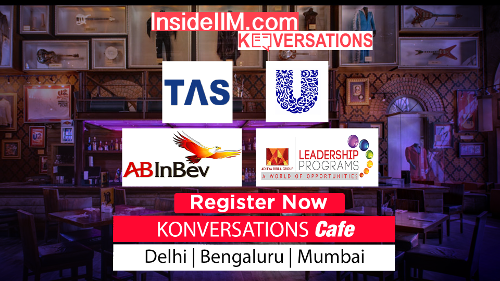 The institute since its inception has focused on managing the autonomy through its students by inducting student committees to support day to day administration of the institute. The infrastructure and pedagogy also allow one to pursue one's interest by carrying out numerous initiatives and club activities. This open culture promotes integrity and responsibility among the students. The teachers, unlike my IIT profs, are passionate about teaching, they know every little event from all over the World, they dream of how technology would revolutionise the business of tomorrow, and they never shy away from questions. They are quick to adapt to changing business environment, and teachers often amend the curriculum to attend to student needs and business scenarios. The campus indeed justifies its stature as one of the Ivy league management schools of this country.
Aditya Birla Group
My core domain strengths lie in the manufacturing and supply chain domain and interest in the aviation industry. ABG's Hindalco-Almex Aerospace Limited (HAAL) division is one of the core areas I am interested in. The necessity of world-class quality assurance and management systems needed to facilitate such a manufacturing site will be an excellent platform for me to showcase my prowess. Managing India's first raw material facility to be qualified according to Boeing's stringent D1-4426 standard will be a proud moment to cherish.
Siddhartha Jain
PGP 2nd Year
IIM Shillong