IIM Shillong – Promoting Diversity And Nurturing Minds
Situated in the abode of clouds of Meghalaya, IIM Shillong is blessed with great weather and even more awesome locales. Well one doesn't have to worry about the heat or the frustration that not-so-good weather brings in. Also, Trekking locations are plenty and there are several weekend getaways nearby which might help you relax.
Diversity in IIM Shillong is a visible aspect. IIM Shillong has people from history, economics, commerce, agriculture, business, etc. backgrounds, people from IITs, BITs, NITs, etc. Everyone knows that IIM-S goes an extra mile to get good people in when it comes to non-engineers, but what stands out is the fact that the people who come in even at low percentiles do very well & many times get into top-notch firms. Also, this helps facilitate some classroom discussions apart from all-night hostel chit chats.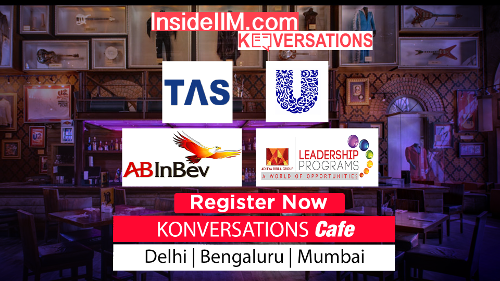 Another advantage of being in the northeast is that students are exposed to a totally different culture. In some of the courses, students are taken/sent to places where they learn a lot about the mindset of the people. Also, the great weather ensures that people can study outside the classrooms beneath the stars or under shades enjoying the pleasant cool breeze irrespective of the time of the day.
Before coming here, I heard the term location disadvantage thrown frequently. I am yet to see it. Every official or guest faculty I have talked to, has been overjoyed with the idea of being able to visit SHILLONG. Have you seen the pictures? Who would mind teaching or giving lectures between clouds? We are the campus in clouds.
During my internship, I literally turned heads with my knowledge base. And I am not even a super student. I am a mediocre one. We excel at Excel(ITT) , and our marketing basics are clear and fine. We have had best intern prizes, national competition winners in abundance.
Another uniqueness about IIM Shilling the Nurturing Minds initiative by students of IIM Shillong.
Nurturing Minds, which began as a mission to teach underprivileged school children of Shillong, has blossomed and flowered into a movement that has galvanized the entire IIM Shillong community. A program started in memory of late Dr. Kalam to spread his teachings and propagate his ideas, the initiative true to its endeavour, illuminates minds and enlightens lives to keep the spark alive amongst school children. Through this venture, the student volunteers of IIM Shillong teach about 60 students of seven schools mathematics on every weekend.
The initiative that started on October 15, 2015, the birth anniversary of late Dr. Kalam Sir, with a handful of students and three schools, has managed to facilitate learning and reach out to several children. About six schools from Shillong and one school from Puriang, is associated with the program, wherein classes are conducted through innovative visual aids and ingenious teaching methods. The objective of the program is to encouraging learning, help foster creativity and self-confidence, amongst the students, just as Dr. Kalam Sir had envisioned.
The program recognises that children are future thought builders of this country, being cognizant of the same, there are programs designed to hone their communication skills, introduce and acquaint them to the limitless possibilities of the outside world through the infinite world of mathematics. The idea is to facilitate unburdened and joyous learning. The initiative apart from teaching students has also helped school children in ideating practical and feasible science projects, and the volunteers are also working towards helping schools associated with the program better manage their day to day operations and become administratively sound.
The future goals of the program would be to extend its compass, reach out to more schools and children, help them grow more holistically, and work in tandem with the school authorities to create a conducive learning environment. The program is geared towards bringing a sustainable and enduring change, one that ensures that students of Shillong are better equipped to achieve their dreams, just as Dr. Kalam Sir intended doing.
Which ABG company would you want to work for and why?
I have been associated with the Aditya Birla Group for quite some time as my family business involved in as dealership in Ultratech cement and have respect for all their values and I am comfortable working with the Aditya Birla Group and if I have to pick a sector, I would go with Ultratech group primarily due to the fact that I have experienced in dealership of Ultratech cement as my family business. I will have both the sales as well as the Managerial skills and be a perfect fit in the Organization. Even Ultratech as a group is diverse with Indian and overseas operations as well. It will offer me a wonderful chance to learn and grow in the Organization.
Krunal Jaiswal
PGP 2nd Year
IIM Shillong