IIM Shillong – Self Leadership And Communication
First of all, I would like to begin with the learning we achieve in the classrooms. The class like an organization exhibits learning in 3 stages – the individual stage, study group and the overall organization I,e the classroom stage. The class is divided into study groups and work. according to the socio-technical systems theory, the collective participation develops new patterns in the learning system. The participants exhibit single loop learning when they try solving problems superficially without delving deep into the root cause and they exhibit double loop learning when corrective measures are taken after root cause analysis. Further triple loop learning occurs when participants discover how their seniors have facilitated learning in the past and produce new learning methods based on that. Every class promises something new to learn and also provides efficient motivation to implement and relate the subject matters in real life. That being said, one of the most memorable experiences in a class that we all received was during the Storytelling session in the SLC course. SLC which stands for Self Leadership and Communication and its sessions really lived up to its name. It is during this session of storytelling – where the students could voluntarily be told stories of their individual experience and incidents in their life and its aftermath, left many of the participants and also the facilitator in various mixed emotions. As one by one the participants exchanged their stories and hidden secrets it was quite clear that the classroom was getting intensive. From guilt trips to proud moments, personal grievances to high achievements and chilling horror to intensive humour, all were shared within that short time span of 90 minutes. As expressed by the facilitator it was one of those moments in his academic career where he was moved to the core and so were we. The impact of the session lasted for days, where we could recognize and understand our peers on an intellectual level. Not only it brought in the class cohesiveness but also trust and confidence among us. The impact of this session has made an everlasting effect on the batch too, as it changed the perception of each other among us, helping us to judge and making decisions on moral values. This individual session has enabled us to share our thoughts and decisions more openly and showed a different and more diplomatic way to receive positive criticism and effectively work for one's betterment.
Which ABG company would you want to work for and why?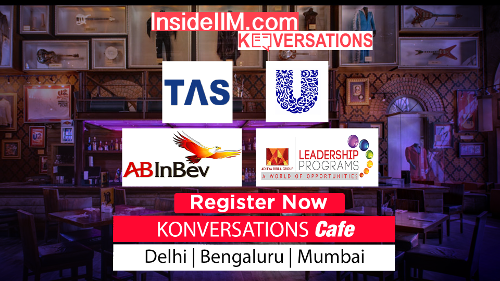 UltraTech Cement Ltd is the largest cement company in India and also among the leading producers of cement globally. It is also India's largest manufacturer of white cement and Ready Mix Concrete. Involvement in projects like the Burj Khalifa, Bandra sea link, the new international airport in Mumbai etc had not only showed its immense presence in the market but also its credibility. Its 68 products provide an exciting platform for the younger an innovative minds to learn and march forward in their career path. Both the product width and length provides a vast canvas for keen minds to make contributions.
Rakshit Debbarma
PGP 2nd Year
IIM Shillong