IIM Shillong – A Step Towards Management Of Emotions
Footstep session and the task of writing the ten-pager was the onset of stress in life (IIM), much driven by the sudden change in the comfort zone of the participants. Abusing juniors in front of the whole batch and push them harder than their potential deprived participants of the minimal requirement of seven hours of sleep. The frustration of failure to complete the assignments with flash deadlines, the sense of fear to match the rigour of the IIM life and fear of missing out has only contributed to the growth of stress in life. What went missing to our surprise was the motivation and energy to live a life of an IIM and contribute in this competitive world.
The start of the semester was above the expectation of the people. The sleepless nights converted classes to a dungeon of sleeping animals. The downward slope of expectations from the professors boosted the stress level even further. This was also evident in our study group and immediate action plan was required to manage our time effectively. When all these happenings were underway, there was also the induction process running, our group did a healthy participation, but the result was unsatisfactory. Some members of the group were depressed and had to take off from the loads of assignment and case study preparation that affected the morale of other members.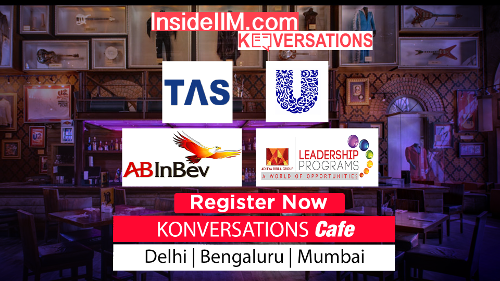 This was just the beginning of the challenge, as the most awaited summer placement season was about to start. Top three companies came back to back in a week's window and none from our group were in the shortlisted name. The stress level was at its peak. Seeing the fellow participants bag opportunities worth lacs and we are not even getting a fair chance to be a part of the brand company in summer intern.
Presentation skills are must to have in this communicating world and presentations are a part of the challenging path. My work experience of conducting client meetings every week as an engineer, have developed the presentation skills and the approach behind the simplified verbal presentation. Today each individual has become an independent presenter and can make eye catching presentations in a quick span of time.
One meter that's bias towards increase is the 'Stress' and has never tried to come back to its normal. Life is compromised, and we have adapted our lifestyle to this managerial driven pedagogy. That's how organisation's and their employees work and creates new challenges for the individual towards the balance between work and life, guiding the behaviour.
Which ABG company would you want to work for and why?
I would like to be a part of Hindalco-Almex Aerospace Limited (HAAL) that manufactures D.C. cast hard aluminium alloys for applications in the aerospace, sporting goods and surface transport industries. My experience as a Design Engineer for aerospace components will help me make better strategic decisions for HAAL.
Dipesh Kumar Surana
PGP 2nd Year
IIM Shillong