IIM Shillong – My Study Group | Nilesh Kumar
To start with I would like to claim that from the very first day after the groups were formed, we are known as the best group.  There might be many reasons behind it; we never said anything bad about any of our group member in front of anyone. We never faced any problem in any group assignment as I believe we had a group of very diverse people in the aspect of the field of knowledge as well as work experience.  We never faced a problem in dividing the load of work among ourselves. To improve the efficiency we always helped each other in every part of the work.
The very first day when we received a lecture on solidarity, we realized that if we think about developing solidarity in our group as a task than it will only be a fake solidarity and hence we decided among ourselves that we will be honest with all the group members and never make false excuses.  The day after our study group was formed we planned to go out for dinner, but due to unfavourable circumstances, we got the time and chance at the end of the first term.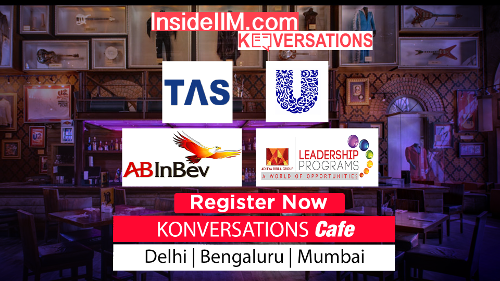 The very first day when the study group was made and we came to know about each other's name we decided to set a number of ground rules although they were not at all actually rules but some good points to follow like sharing and not lying which helped us a lot in our overall journey which consist of number of projects and number of assignments and also the endless powerpoint presentations.
Apart from our academic curriculum we always tried to meet to get to know each other better and eventually we did achieved what we were expecting from the group.  In no time we all became great friends and started sharing our personal matters also.  We helped each other in knowing their strengths as well helped everyone to work on their weaknesses.  We came to know about everyone's work experience in different fields, educational background and family also.  We together encountered a concept known as Solidarity and when we had a discussion regarding this we came to know that true solidarity can only be achieved by spending time together and talking and not if we take it as a task.  We went out for lunch many times and had lot of discussions related to political issues.
One of our longest discussions was based on the phenomena of Nationalism, we started to discuss that after one of us gave a speech on how Indians are lacking nationalism and we found out that all of us have different opinion regarding that issue and we started discussing and giving our opinion and views related to that issue and fortunately that discussion is still going on.  We believe after spending the amount of time together as a group we have learned a lot of things.  Apart from academics, we believe whatever new things that we have learned after coming to Shillong most of them are because of our study group.
One of the major experience came into picture when one of our study group member was about to leave the college and wanted to go back to his home.  He honestly expressed his feelings and told the whole group that he thinks that he is not ready for an MBA and then the whole group helped him to change his perspective and convinced him to stay and work hard.  That was the incident when we all came to realise the importance of motivation and good friends in our lives.  We all helped everyone whenever they were facing any kind of problems and motivated them to get back on the track and start focussing on the things which are more important.
It was evident from the first meeting that we would get along well because we observed that every member in the group was very grounded and with a lot of humility. We discussed about the topics that we should choose for Marketing and Sustainability and there was a healthy and receptive discussion about the thought process for the reason we chose our topics. We had several sessions to study about different subjects and assignments and there were valuable inputs from every member of the group. The knowledge base that we brought along with us from our under graduation and work experience went a long way in making sure that every one of us were able to readily grasp the concepts.
Which ABG company would you want to work for and why?
If given an opportunity I would like to work in Aditya Birla Fashion and Retail Limited division for brands such as Vanheusen and Louis Philippe.  As they are some brands having a great market presence with their quality features.  The Vanheusen and Louis Philippe is considered to be an aspirational brand for one segment and also an affordable luxury for another segment.  These are some brands that I believe cannot be beaten by the private labels.  These two brands in a holistic view are also not prone to the threats that can arise from new entrants in the market of this industry.
Nilesh Kumar
PGP 2nd Year
IIM Shillong