IIM Shillong – Sustainability Through Digitization
The world is going through major changes especially with the advent of digitalization. Business operations are being redesigned to make newer models which are smarter, more efficient and greener. Businesses can now offer customers a personalized version of their products and services and can cater to the customer needs and demands in a more meticulous manner. With the change in technology, the management of such digitalized processes are also going to change. This has been my primary reason of pursuing a course in management studies after graduating as a computer science engineer. India has just started venturing into this new concept of digitalization and hence managers who have a mix of both managerial skills and technical know-how of the emerging technologies, will be required to take the nation forward in this path. A major aspect of the process of digitalization is the fact that as it aims at making judicial use of resources (material, human and time), it strives at making business processes sustainable. The Indian Institute of Management Shillong, ever since its inception has been striving to not only teach but also apply the concept of sustainability in its courses and on campus. For all these reasons I decided to take admission in the PGDM course of IIM Shillong.
Aditya Birla Group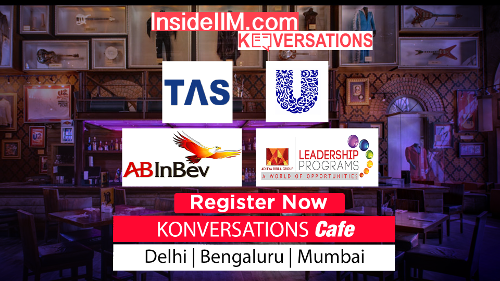 My association with Hindalco Industries has been there since birth, as my father has been working in Hindalco for a long time. Presently Hindalco is aiming to transform its business processes and making it more customer centric by digitalizing its operations and various functions. During my undergraduate course, I had worked on an IoT project which made me realize how much impact a small sensor can bring to an entire project. It was a pleasant surprise on 2nd July 2018, when Mr. Satish Pai, Managing Director of Hindalco Industries addressed all the new students of the current batch as a Chief Guest of our commencement ceremony. During the commencement address, he stressed upon the fact that there are no strict black and white zones in life. Handling issues in the grey zone is the key challenge. He inspired all of us to take risks and chose one, and stick by it. He also advised us to treat life like a game and to be accountable for results. After completing my management course at IIM Shillong, Hindalco would be the most preferred ABG company for which I would like to work.
Gargi Sur Chaudhury
PGP 1st Year
IIM Shillong