IIM Shillong – The Typical Culture
I believe being surrounded by serene and pure nature makes my campus unique. There is freshness in every moment I spent in my campus. The icing on the cake is my friend circle.
My campus is in northeast part of the country and yes, I agree travelling can be a painful part of the journey, but this pain gets alleviated by sheer mesmerizing nature. While you are travelling in Shillong you can see clouds, lush green mountains and most importantly always smiling local inhabitants.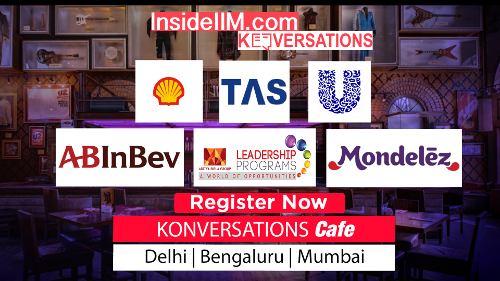 My campus is basically a temporary and "make-shift" classes run in the renovated Mayurbhanj palace. We are a family of odd 360 PGP students who are officially called participants while the faculty are called facilitators. Our motto is to promote sustainability and we had late Dr. APJ Abdul Kalam taking few of the lectures of sustainability. Unfortunately, he passed away while he was in our campus delivering a lecture. The best part about the whole campus is it's not grand mansion so we are always closer to each other and in the matter of urgency or help we have entire student fraternity at disposal. The facilitators here are very student friendly and are really very considerate about academics' pressure on students. The whole environment is so soothing that one really forgets his or her stress once he gets use to the IIM Shillong's typical culture. Ample grassy spaces, tree-lined paths encourage us to explore and play.
Life in IIM Shillong is all about learning with fun. Be it the complicated finance subjects or the philosophical aspects of management the facilitators ensure that they make learning an ideal amalgamation of fun and interactive. We have students from diverse background and administration ensures that we have good exposure. My institute takes pride in the fact that it is student driven institute and most of the activities are driven by students. There is an ample of opportunity to learn this way be it art of negotiation with the administration or gathering sponsorship there is always huge scope to learn and gain experience.
Lastly, to sum up I would say that my campus is unique and special to me in multiple ways. Be it a serene environment to considerate facilitators, from helpful and supportive participants to lively people, everyone contributes in some way or the other to ensure 2 years of the course remains interactive, engaging and learning experience. And I am proud to be a part of such a campus-IIM Shillong.
Which ABG company would you want to work for and why?
I would like to be a part of Aditya Birla Capital Limited or Aditya Birla Idea Payments Bank Limited because of my relevant work experience and strong passion to pursue my career in the same segment. Being a part of fidelity to support one of the new retail banks was one of the most learning experience I could ever get.
Dibin Thomas
PGP 2nd Year
IIM Shillong