IIM Shillong – A Unique Experience
Personally for me, coming to IIM Shillong was one of the most unique experiences of my life as I had to literally pack my bags and leave from Mumbai on 9 hours notice as I was one of the last converts from the waiting list. IIM Shillong which is in Mayurbhunj Complex used to be the summer palace of the King of Orissa, which in itself is one the most exotic experiences ever. It is an exciting institution to be a part of as being the seventh IIM founded in the year 2007 it is the newest among the old IIMs and the oldest among the new IIMs. It's vision is to become an internationally recognised institute with a global outlook grounded in Indian values. It's mission is to generate and disseminate knowledge in all aspects of management education for sustainable development and to develop innovative leaders with strong ethical values. The institution aligns its ethics with the vision which Dr. APJ Abdul Kalam had for our college and the nation.
Our batch of PGP18-20 has a highly diverse batch in terms of gender. It has one of the best gender diversity among all the major colleges with almost 40% girls. It has a good mix of people with work experience and no work experience. Extremely unique backgrounds can be found in our batch with merchant navy sailors to food technologists, as well as geographical locations with people coming from Assam to Andaman and Jammu to Jamshedpur.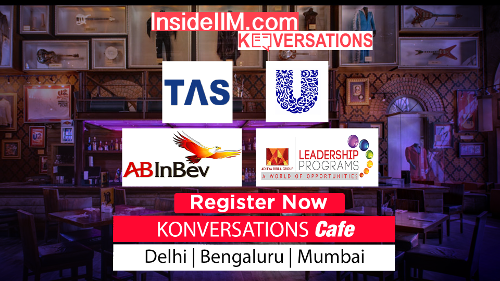 The location of Shillong in Meghalaya also has a unique advantage as the north east is a highly unexplored area. We as management students get to explore various business opportunities in the north-east as well as guide various organisations and recruiters in the same.
An extremely diverse faculty also brings along with it a unique method of study curriculum which focuses a lot on inclusion of sustainability in businesses and also our everyday life, teaching empathy, personality development and also learning about the sensitivities of various cultures especially the Khasi culture of Meghalaya which we would not have been able to learn anywhere else.
The ice breaker sessions held at IIM Shillong are the most exceptional in the way that the seniors organised a trek for us (literally campus in the clouds ,am I right?)
There is an entire course dedicated to sustainability which shows that how focused the college is about it's mission. This course ended with yet another trek this time going to an actual virgin forest and seeing first hand the wonders of nature.
All in all I want to say that in the 20 something days that w have been here, I have already experienced best of my life and can't wait to see what more in store for the next two years.
Which ABG company would I want to work for and why?
I would want to work the Aditya Birla Financial Services Group (ABFSG) which manages all the financial services of the Aditya Birla Group (ABG).
Being from a commerce background (Bachelor of Commerce) , I have always been more inclined towards working for the financial sector and being a fresher I feel that starting my career working for Aditya Birla Group would be the best kick start for me. I identify myself as a strong-willed, responsible , dependable risk taking as well as an empathetic human being which are contributing qualities for working in finance as per my perception.
Palak Abhay Dagli
PGP 1st Year
IIM Shillong