Why Is IIM Shillong Unique
IIM Shillong brings a new dimension at your life as soon as you enter here. There is not one aspect that makes a b-school unique. There is always a mixture of characteristics from which you derive to such conclusion. Let's discuss some of the features that combine to bring out the uniqueness in the campus.
Trust: Peer learning is an integral part of B-school but adding trust factor to that bring out the real peer learning among students. In IIM Shillong no one locks their room from the first day at the campus. Each person shows trust in everyone which in turns brings out a culture where everyone gets to know each other and learn together. It also helps in growing together and helping each other out when ever in need.
Sustainable managers: IIM Shillong imbibes sustainability into the students by special foundation course on Sustainability. The course is placed before the term starts, this helps in integrating sustainability into the thinking of a student, so that one inculcates this idea into all subject and find innovative ways to make each and every process sustainable. So a manager graduating from IIM Shillong is not only academically sound but also socially responsible.
Student Driven Campus: Clubs and committees in IIM Shillong are solely run by students. This gives a hands-on experience on real-life scenarios and managerial experiences of the students. Events and activities of students are also accompanied with live projects which make them future ready.
Initiation: The initial rigor makes the students accustomed to the 2 year and thereafter journey that the students have signed up for.
Campus: The current campus resides in a Palace. This gives the campus a unique structure and gives students a great experience.
Location: Shillong is unique in itself. The environment that is provided is exceptional for studies. The logical and reasoning skill of a person is at its highest when you are close to nature and in a healthy environment.
All these things and many more combined make IIM Shillong stand out among other B-schools.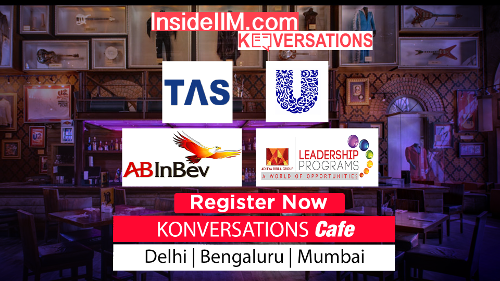 Which ABG company would you want to work for and why?
I would like to work for Idea Cellular limited. Idea is a pan India wireless operator that provides 2G, 3G and 4G services. Idea is a pan-India wireless operator that provides its customers 2G, 3G and 4G services. It is one of the top 3 mobile operators in India. Its customer base is over 200 million. Idea provides world class services and has network that ranges from metropolitan cities to interior rural areas over India.
With recent disruptions, there are ups and downs in the industry. I would like to join the company and be a part of the growth it can achieve in the coming future. It will be a great learning experience to be part of such company.
Akshay Pandey
PGP 1st Year
IIM Shillong