IIM Shillong – Uniquely Elite
When we talk about the elite institutes of management education in India the three letters surely come to our mind I, I, & M and combining these letters we get 'Indian Institute of Management'. This first thought itself shows the legacy of these institutes in providing one of the best quality of education and producing leaders in the industry. Every year lakhs of aspirants apply to IIM's and there are only a few, who are lucky enough to get a chance of being a part of one of these institutes. I was also one of these aspirants and was lucky to get admission in Post Graduate Programme in Management in the 7th IIM of our country – IIM Shillong.
IIM Shillong was established in 2008 and now is celebrating it's 10th anniversary. There are a number of things that make the IIM Shillong unique. First one is "Chance to live in a palace". The students of IIM Shillong gets a chance to live in a palace as the campus of IIM Shillong was once the erstwhile summer palace of Mayurbhanj kings of the 'Bhanj dynasty'. The palace was later renovated by the Meghalaya government and now it's the IIM Shillong campus.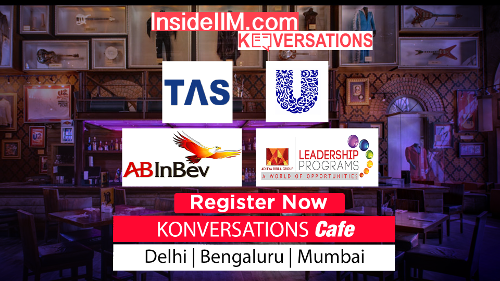 IIM Shillong was established with a vision of providing good quality management education and research in North Eastern region of the country. The institute has been continuously working on its vision from last ten years. The students of IIM Shillong has also taken an initiative of teaching the underprivileged children and the initiative is called as "Nurturing Minds". These underprivileged children are provided with all the facilities in the IIM Shillong campus and are given one to one mentorship by the IIM Shillong students. This also helps in recording the daily progress of the children.
When talking about IIM Shillong we can not forget the name of one person – Dr. APJ Abdul Kalam. Kalam sir was one of the faculty members of the institute. Kalam sir spent last moment of his life in the campus of IIM Shillong while addressing the students. All the students, faculty members and every person associated with the institute, follows the teachings of Kalam sir. The "Nurturing Minds" is also established based on his teachings. This makes the IIM Shillong a very special place.
IIM Shillong also provides an opportunity to come out of our regular life and feel the pleasure and enjoy the mother nature. IIM Shillong is also known as "Campus in Clouds" and is full of greenery. The cool environment of Shillong works as a cherry on the cake. The students get a chance to get out of the complex city life and live a simple life at a very peaceful place. IIM Shillong also works a lot in saving the mother nature. Sustainability is in the bloodstream of IIM Shillong. Students are taught sustainability from the beginning of the course and they also have a separate compulsory course on sustainability. The mission of the institute also includes sustainability and is "To generate and disseminate knowledge in all aspects of management education for sustainable development and to develop innovative leaders with strong ethical values". In addition to this, the students got a chance to live in a different culture. Majority of the population in Shillong belongs to 'Khasi tribe'. Students from different parts of India get to know about a new culture and acquires a skill to adapt and learn from new cultures.
Being an IIM, the institute also puts a lot of emphasis on the academic and along with that there are a number of club and committee activities going on. Being a student driven campus, the students have a lot of responsibilities. Students at IIM Shillong treat each other like a family member. As the batch size is smaller than other IIM's, every student knows the rest of the students by their names. It feels like a second home to students and ultimately helps the students to learn in an excellent environment. All these things make the life at IIM Shillong enjoyable. Although it's been a little bit tiring due to a lot of tasks given it's still very enjoyable. I feel blessed to be a part of IIM Shillong and eager to learn a lot from this institute and the new family I have.
Aditya Birla Group
I am interested in joining Aditya Birla Capital as I am interested in studying finance and build my career in the finance sector. Aditya Birla Capital Limited (ABCL) is one of the largest financial services players in India.  Aditya Birla Capital has a strong presence across the life insurance, asset management, private equity, corporate lending, structured finance, project finance, general insurance broking, wealth management, equity, currency and commodity broking, online personal finance management, housing finance, pension fund management and health insurance business. ABCL is committed to serving the end-to-end financial services needs of its retail and corporate customers under a unified brand. Also, Aditya Birla Capital is among the top 5 private diversified NBFCs in India and joining a company like Aditya Birla Capital can help me to learn a number of things and will help me to grow in the finance sector. I am looking forward to get a chance to join the Aditya Birla Capital.
Piyush Garg
PGP 1st Year
IIM Shillong