IIM Shillong – Zen
My journey of IIM Shillong started in June 2017 and ever since my life has been entirely different from what I have been living before it. Everyone one will talk about the natural beauty, serene environment and Zen that Shillong offers. Everyone will describe how rigorous the life at IIM Shillong (same goes for every other IIM). But I want to express the number of opportunities that IIM Shillong has offered and how it has helped me to introspect and be a better myself.
From the advent of the academic year, we have been exposed to a plethora of competitions which gave me a chance to explore the live problem statements of the businesses around the world. At IIM Shillong I have been offered a stage where I present my capabilities, talent and my passion towards businesses to anyone. From Aditya Birla Group Scholarship to Mahindra War room I have been given a chance to be like someone who we look forward to and work for them. Guest lectures from renowned personalities adds to the depth of opportunities.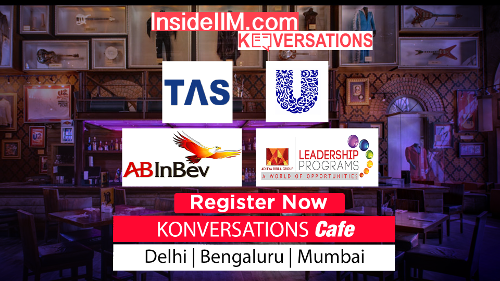 I used to think about what makes an IIM. Is it the name tag, curriculum or teachers? This question was always on my mind. But now I can genuinely say that I have got an answer to it. It is the students, your teammates, study group and colleagues that make up an IIM. The diversity that is present in the batch of IIM Shillong indeed makes it stand apart. And I am not talking about the educational diversity or work experience diversity but the diversity in the talent of people. When you talk to any random person on the campus and spend some time with them, then you realize how different they are from you and the amount of talent that they have. Other people push you to be something more, come out of your comfort zone. I am enjoying and cherishing my time here at IIM Shillong, trying new things every day.  I have been cooking, singing, dancing, reading novels, playing basketball, trekking, doing things that I have never dreamt of doing. Just because I have someone to motivate and teach me. When I feel like giving up, and then I see my batchmates working harder to get things is done, is when I feel that my reason to come at an IIM has been succeeded because then I break my shell and run that extra mile.
Aditya Birla Group
If given a chance I would like to work with IDEA from Aditya Birla Group. Being an electronics and communication engineer with an exposure of management, IDEA would be a perfect fit for me. Telecom industry is in a massive crisis with JIO by Reliance bulldozing its way through which it has put other companies into losses and lot of stress. I want to take that challenge head on. I know the fact that I won't be starting at a position where I will be directly taking decision at corporate level but I know what it takes to grow that position.
Kushagra Bansal
PGP 2nd Year
IIM Shillong