An IIM Student And Budding Entrepreneur Who Built A Business Through His Passion Of Travel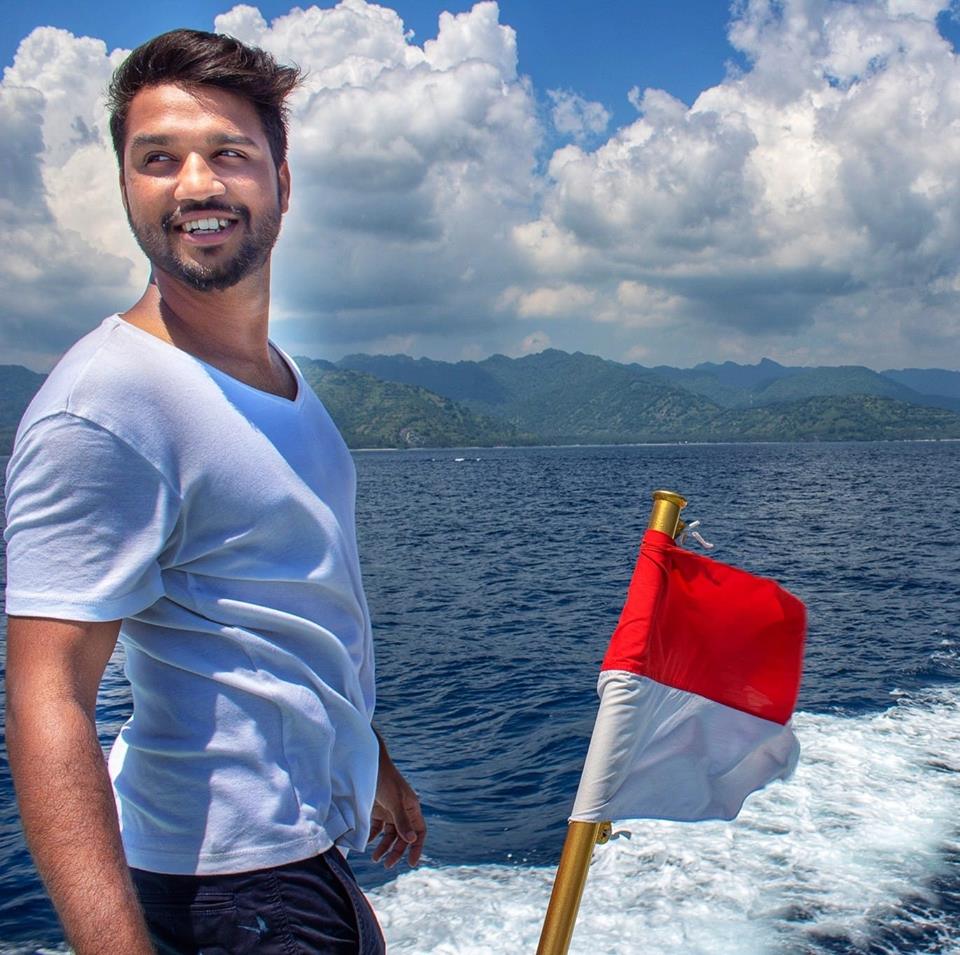 Indian Institutes of Management (IIMs) which were earlier started with the idea of producing managers for corporations through sharpening the business acumen of Indian Students, now geared towards building entrepreneurship culture. While most of the IIM graduates still prefer to work as managers in multinationals post MBA, there are a few who want to be their own boss and start their professional life post MBA with entrepreneurship. The below article is a detailed interview of an IIM Udaipur student Digvijay Chauhan, a passionate traveller and video creator for social change, who not only chose the entrepreneurial journey but also paved a new path by doing something unconventional.
Education and professional background before IIMU
A commerce graduate from Ramjas College, Delhi University, 2014. After graduation, I worked in KPMG for 11 months (Jan'15-Nov'15) as a Financial Analyst and quit the job as I couldn't find the kick. Then I joined a Real Estate startup, worked there for 2 months (Jan'16 – Feb'16) as Business Development Executive but left the job as I didn't enjoy the work. Followed this I got an opportunity to work in American Express as Foreign Exchange Payment Specialist, which I continued for 6 months. Amex was the saturation point of my already drafted career by society and education system. I finally realized that I was not made for the corporate job.
Before joining IIMU, I travelled solo to different parts of India where I started to explore my interest and eventually my passion for travelling. During the 9 months gap between last job and MBA, I did Annapurna Circuit Trek which is at the height of 5450 meters, stayed in Nepal for more than a month, travelled solo to South India covering Pune, Bangalore, Ooty, Coimbatore and whole Kerala for 20 days. Followed by this I went on a Winter Trek for 10 days to Kedarnath, Uttarakhand and further explored Himachal Pradesh. During the journey, I met extraordinary people who shaped my life to make an impact in the world.
Why MBA?
I wanted to convert my passion for travelling into a profession. I wanted to combine the artistic skills with the business acumen and so MBA seemed to be a natural choice.
What made you take entrepreneurial route?
Since I am passionate about travelling and love video creation, I was not able to find an appropriate field or job that can fulfil my passion and love. So, I chose to carve out my own way and follow my dream.
What is 2 Minute Escape?                
2 Minute Escape media page on Facebook is a breakthrough concept which will provide an escape from the daily hustle of life through videos of 2-minute duration. The escape could be to a place, escape from the stereotypes and beliefs or to a life story of a person who escaped structures to live out aloud his/her life. The engaging storytelling videos that put forward a is what makes the whole concept unique that provides hope, motivation and reduces anxiety.
How has 2 Minute Escape been received?
In the month of April and May, I went to Indonesia, Malaysia and Vietnam to make travel videos. These videos helped the 2 Minute Escape Facebook page to garner over 10.5k followers and reached 270k people all around the world in 2 Months.
What are some of the challenges you faced while taking the entrepreneur route?
Since this is an unconventional startup, there were many eyebrows raised. It became hard to explain the idea to people. There were people who totally rebuked the idea which was discouraging. But it was the passion and efforts to persuade the right people. I was always clear about why and how.
I am the only one who is managing Operations, Marketing, Content Creation, Customer Relationship, it was not easy to manage everything while you are on the field shooting every single day. There were times when during the journey I met with accidents, got depressed, slept on roadside due to lack of cash as my wallet was stolen and starved for the whole day. Well, the hunger makes you desperate and so I started to ask the restaurants/ hotels for a barter that if they provide me with food and stay then I will promote their place in the videos. Well, this suffering came out to be a blessing as I figured out a way to decrease my operational costs and gained new clients.
Is there any learning that you like to share from this journey so far?
The passion and faith will derive your success and contentment.
Don't take advice when you want to follow your dreams. Wherever you go, you will find naysayers but actually, they are the ones with limited knowledge and they will try to enforce whatever knowledge or experience (they had) on you. The point is, everything is possible.
Collaboration + competing = Success. Make your competitor the partner. Become interdependent and not just independent
How IIMU helped?
I was getting depressed by the end of the 2nd semester in the college as I was not able to pursue my passion, then one night I had a conversation with one of my seniors of IIMU, Dr Peeyoosh Maharana who showed faith in my passion and told the possibilities.  From that night, I drafted a business plan and showed to College's Entrepreneurship Development Committee (EDC). Initially, there were some hiccups in acceptance of the idea but with the guidance of EDC, I was able to chalk out a Business Idea and Plan.
The college accepted the plan and that was the final shot for my sprint to the dreams! The college provided all the mentor-ship I needed and moreover provided me One Lakh and Twenty-Two Thousand Rupees for the implementation. It supported me in realizing the actual gateway to make my passion as my profession. I am grateful that I came to IIMU.
Message to Budding Entrepreneurs
Have a vision and focus on it regardless of all the obstacles.
Do not take advice from many people.
Find a mentor.
Make a daily ritual or a schedule for yourself. If you can not manage yourself then forget about entrepreneurship.
Have a 15 seconds speech ready to pitch about your business.
To know more about him:
Featured in Know Thy Traveler – Digvijay Chauhan
Instagram –  escapewithjayy
Jeetesh Varshney
Jeetesh Varshney is currently a student of the PGP 2018-20 batch of IIM Udaipur and a member of the InsideIIM Student Team and representative of Placement Preparation Committee of IIMU. He has previously completed his Computer Engineering from Harcourt Butler Technological Institute, Kanpur and has work experience in software development. He is an avid reader and loves travelling and exploring new places and cultures. He is someone who learned a lot from InsideIIM while preparing for his management entrance exams and now writing stories on InsideIIM to share his experiences for the benefit of the future aspirants.