IIM Trichy Students Embark On Journey To Find Solutions For High Dropout Rates In Schools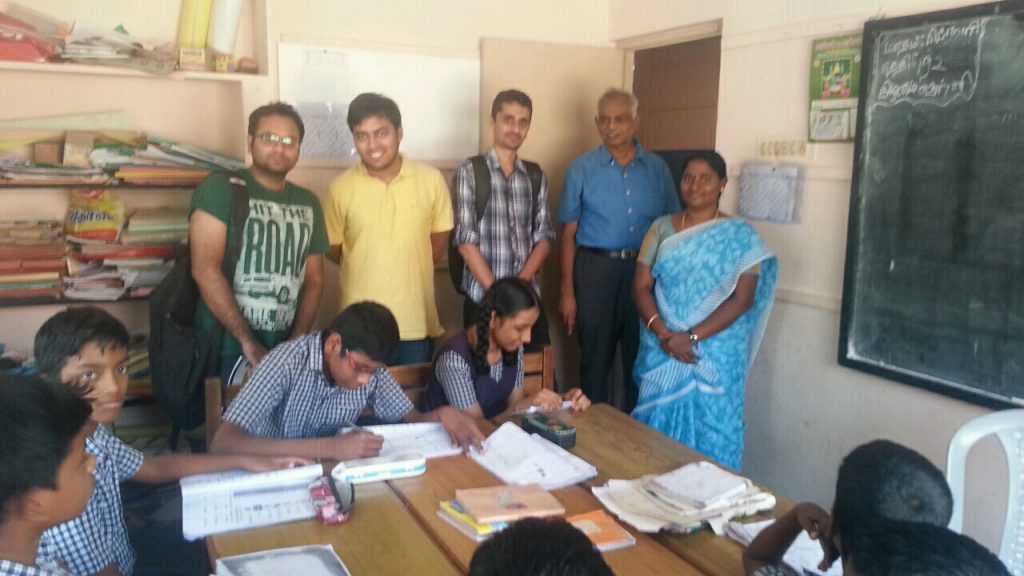 As a part of their 'Make-a-Difference' project, aimed at finding solutions for social issues in Trichy and parts of Tamil Nadu, a six member team from Indian Institute of Management Tiruchirappalli in collaboration with Holy Cross Service Society, a NGO operating in Trichy city, took up the issue of students dropping out from high schools and to come up with a feasible solution to reduce this number.
Speaking about their project, the students said, "The dropout rates in schools at Tamil Nadu has reached alarming heights during the last decade or so. The drop rate between classes 1 to 10 is more than 30% and the reasons for this are plenty. We wanted to understand the factors which force students to quit school"
Karthik C, one of the student behind this initiative said, "While doing our basic research work on the issue, we realized that the dropout rates across most schools had reduced a lot in the primary class level (till class 8) over the last few years, but the rates continued to be high post class 9. Thus we narrowed our research area to class 9 and upwards. We validated this data against multiple sources and the refined objective was limited to class 9 to 12 and focused only on rural Government schools as per the feedback from our mentor, Mr. Bipin Dixit, also a full-time faculty member of IIM-T"
To analyze the issue on the ground, the students met with all the stakeholders involved, the educational experts of the city, teachers, head of the schools, students who have dropped out and parents of the dropout students to know their perspective and come up with a solution which would address all their concerns.
Mayank Mani, another member of the team said, "In order to get the perspective of the head of a school, we approached the principal of a Government run school in Vadugarpet. We chose such a school as the infrastructure and facilities here may not be comparable with that of a school in a semi-urban zone. This was a location with moderate bus connectivity, no real restaurants nearby the schools, and we assumed only basic requirements were present at the school."
The team concluded that the major reason students dropped out was that they were unexposed to exams till class 8 and when exposed to them in class 9, they couldn't handle it. Also, the schooling environment till class 8, with no exams, means that students reach class 9 without the basic skills that are expected from them. The team plans to create further awareness among the various teachers of Government school to reduce the dropout rates in higher education through 'Train the teachers' sessions with the guidance of Holy Cross Service Society.