IIM Trichy Celebrates Daan Utsav : The Joy Of Giving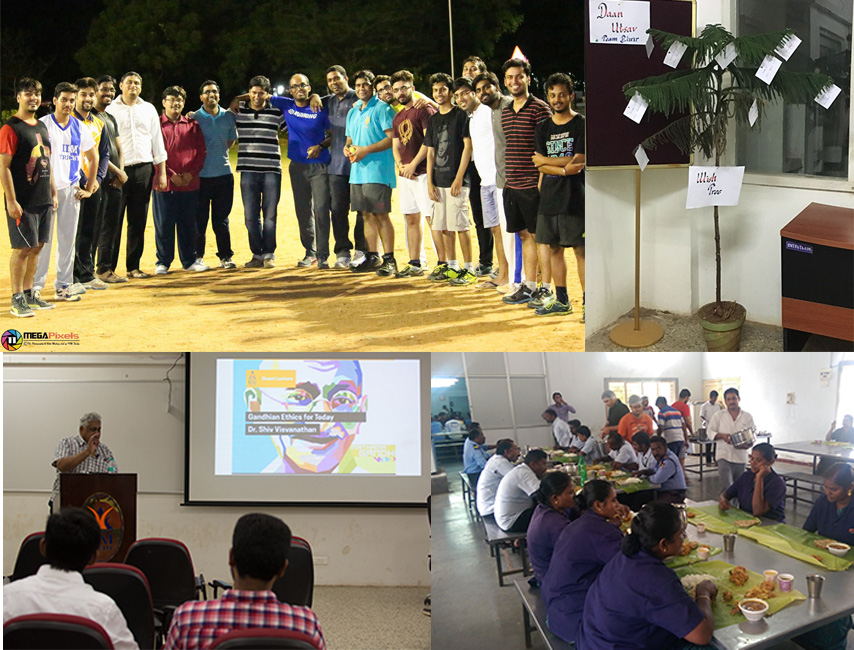 IIM Trichy is a premium institution with great cultural and societal values. The students, along with learning how to become good managers also learn how to be responsible managers, doing their part to the society. These initiatives are spearheaded by IIM Trichy's very own Social Initiatives Club, Elixir. The club celebrated the Daan Utsav in an effort to promote the joy of giving among the faculty and students. The celebrations included a huge array of events that instil the spirit of sharing and are themed around the same.
Children have infinite wishes, but not all of them get to have theirs fulfilled. Many such wishes were collected from under-privileged children from Anbagam orphanage-Thuvakudi, Teresa Karunalayam-Kattur, students of Government Higher Secondary School-Vallam, and students of disadvantaged communities, who are deprived of basic necessities and were hung on a Wish Tree at the campus. With this noble intention, the Daan Utsav began. Mahatma Gandhi's ideals of peace, non-violence and social service were what made him the Father of our Nation. In his honour, October 2nd, Gandhi Jayanthi marked the inauguration of the celebrations with Gnan Daan (Knowledge Sharing). Dr. Shiv Visvanathan, a famous public intellectual was invited to deliver a lecture on "Gandhian Ethics for Today". The club also conducted VastuDaan (Article Donation) to donate clothes, footwear, toys etc. to Goonj an NGO and Greensole, a social startup where the footwear will be recycled to comfortable footwear and be donated to the under-served to protect them from diseases caused by unprotected feet.
In an effort to cultivate love for nature and life around us, Ashray Daan (Shelter Donation) was celebrated. Bird feeders made from recycle products were placed around the campus to give our winged companions some food and shelter. Being thankful to others for their services is the true sign of a responsible citizen. Bhojan Daan (Meal Donation), wherein the students prepared a traditional lunch for the mess and housekeeping staff and the security guards. The students wholeheartedly expressed gratitude for the efforts put in by the staff.
The Daan Utsav was conducted to promote a sense of selflessness amongst the faculty and students of IIM Trichy. To further that effort, Dhan Daan (Wealth Sharing) was celebrated. The Students and Faculty engaged themselves in a cricket match with both teams having to fulfil a certain number of wishes on the wish tree set up at the campus. In addition to sharing wealth, the event also aimed at promoting physical fitness. Two other events, namely Ong Daan ("Organ Donation") an organ donation awareness lecture and VigyanDaan ("Sharing Science"), a trip to the Trichy Planetarium for under-privileged children from a care-taking home have been planned for the future to promote social well-being.