IIM Trichy – The Factory Of Future Leaders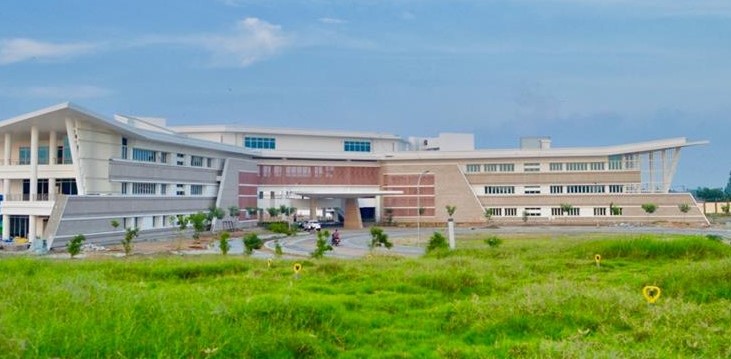 What makes IIM Trichy unique?
Make a Difference (MAD): IIM Trichy aims to create socially sensitive, value-driven corporate leaders. 'Make a difference' project is to inculcate the social responsibility in the future corporate leaders. Students identify a specific theme to work on like Sanitation, Education and work on it over a period of six months. It also includes on-the-field component.
State of the Art Permanent Campus: IIM Trichy campus is situated in Trichy-Pudukkottai highway spread over 170 acres with state of the art facilities and is twelve km from Tiruchirappalli International Airport. It is the first among all the IIMs to have a 2 MW solar power plant to manage all the energy requirements and is now self-sufficient. The classrooms are inspired by Harvard Business School, incorporating the Harvard Style Horseshoe seating format which is intended to bring out the motto, "Knowledge is Limitless" through discussions. Learning Resource Centre's design is an architectural wonder and provides students with numerous resources including terminals with computational capabilities.
Faculty and Pedagogy: IIM Trichy has 36 permanent faculties with Student to Faculty ratio being one of the best among IIM's. A variety of pedagogical approaches are used by faculty to make the students industry-ready, competent corporate leaders with the most used approach being Case method of learning. The academic rigour gives a quintessential B-school experience by keeping the students on toes 24×7. Also, Distinguished Guest lecture series helps the students to relate the course to the industry. Industry Practitioners deliver two sessions in most of the courses.
Global exposure: IIM Trichy facilitates the global exposure in students through InternationalStudent Exchange Programme (for about 12 to 15 weeks during Term V of the programme to a university abroad), International Business Practice elective (offered in the second year which involves visiting organization premises in South East Asia) and International Week. IIM Trichy hosted the first ever International Week in December 2017, first of its kind across IIM's where reputed faculty from global institutes came to IIM Trichy to teach students about courses as per their specialization and areas of interest. Students go the unique opportunity to understand the global perspective from the faculty who practice it.
Reputation for Finance and CFA Recognition: IIM Trichy has built a brand name especially for finance within a short time and is the first IIM to be recognised by globally renowned CFA Institute. IIM Trichy has won CFA Research Challenge three times in the last four years.
Which ABG company would you want to work for and why?
Given an opportunity, I would like to work for Aditya Birla Capital Limited (ABCL). ABCL is one of the largest financial services players with strong management and is one stop solution for investing, protecting, financing and advisory services. ABCL has the reputation for trust and doing business based on values, which are of utmost importance in financial services. The vision of becoming a Role model in the financial services industry inspires me to work for ABCL.
– Kolasani Sumanth (Class of 2019)