IIM Trichy – The New Rising Star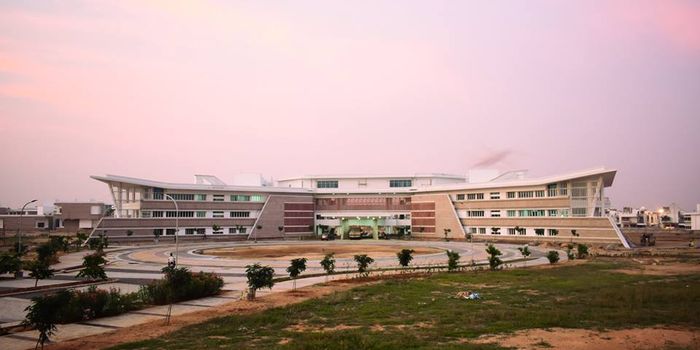 Why and how you chose IIM Trichy?
The more I learn, the more I realize, the less I know" My interest in MBA dates back to the time when I was in my final year of engineering. After completing my engineering, I decided to work in an organisation for some time before joining an MBA school. With 18 months of work experience, I wrote CAT and converted calls from all most all new IIMS (Ranchi, Rohtak, Trichy, Raipur, Kashipur and Udaipur). After converting the calls, I had to decide which IIM to join. Without any second thoughts in my mind, I picked IIM Trichy over all other new IIIMs.
Speaking about IIM Trichy, it was founded in 2011 and is one of the 7 new IIMs which were set up during the eleventh 5-year plan and was mentored by IIM Bangalore. It's been 7 years since the institute started functioning, but the progress made by IIM Trichy is quite evident when compared to other 6 new IIMs which were established along with IIM Trichy. Starting from the faculty IIM Trichy has one of the best faculties among all the new IIMs with 35 full time faculty. The fact that IIM Trichy admits the only faculty with a minimum of PhD/Fellow qualification from either an IIM or IIT is a testament to their unmatched quality.
IIM Trichy shifted to its new campus in June 2017. Union HRD minister Prakash Javadekar inaugurated the state-of-the-art permanent campus of IIM Trichy. Trichy has been declared one of the cleanest cities in India. The climate here is pleasant with beautiful monsoon showers in the evenings. Adding on to all these aspects is another very important factor. The college infrastructure. It is state of the art in every sense. And we are eagerly awaiting the inauguration of the indoor complex which houses the swimming pool, and other facilities to play sports. This will add to the attraction of the well-established college.
IIM Trichy holds significant achievements in finance and is rated best among the new IIMs for finance majors. Not just for finance but one can get ample of opportunities here at Trichy in other specializations as well. In the batch of 2018-20 we have a total of 100+ girls which has even surpassed the total number of boys. Not just gender diversity but also the overall diversity, work experience of the batch everything is applaudable. Because of the above-mentioned factors, we get the best of peer learning here at IIM Trichy.
IIM Trichy's finance is highly rated and there are ample opportunities in other specializations as well. The overall diversity of the batch be it gender or work experience or cultural is quite evident. There's so much to learn from classmates of such varied backgrounds. It's a life lesson in itself!
The conventional learning part is one thing but the most attractive part about IIM Trichy is the lessons we learn outside the classroom through exercises which aim towards team work, coordination and overall management of peer group. This aspect is very much significant in inculcating leadership and managerial qualities in a student. Because management is not only about books it's mostly about people! And more you interact with people the better are your chances of becoming a good manager. IIM Trichy undoubtedly provides that platform!
All these factors along with the fact that IIM Trichy with its aim of" nurturing a learning environment, for the creation and dissemination of management knowledge by integrating global standards to develop leaders of enterprises who add value to society, and to be a partner in nation building" is well on its way to become a premier institution of the country and challenge the established order of IIMs, made me chose this college and I would love to be part of its journey to the top.
Which ABG company would you want to work for and why?
I would like to work for the renewable energy sector for Aditya Birla Group of industries. In today's time its extremely important for all of us to figure out some way and not remain too much dependent on the fossil fuels. We have already exhausted a major chunk of fossil fuels; these limited resources are depleting at a very great pace. So, shifting to renewable energy is the need of the hour. Plus burning these fossil fuels cause long term ramifications to the environment. With renewable sources of energy there will very less or no pollution, plus these resources being free will help. The idea of earth being polluted every day, species of animals, birds and even humans suffering, causes a great pain to me and this is something I would love to work for.
This article is written by Megha Siwach – Class of 2020!