IIM Trichy – The Paradise On Earth

What makes IIM Trichy unique?
IIM Trichy is heaven on earth. The experience at IIM Trichy is the best any aspiring youth of this nation can ever get. I firmly believe IIM Trichy is in a league of its own though it has not completed even a decade. It's extremely difficult to put into words how IIM Trichy and life in IIM Trichy indeed is special, but I will attempt with a danger of failing quick and big by being highly reductionist.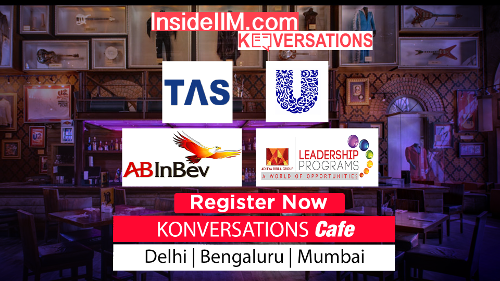 IIM Trichy is an exciting package on its own. Life at IIM Trichy is rigorous but exciting. The institute provides ample opportunities for moulding oneself and becoming a better person on a regular and incremental basis. IIM Trichy imparts supreme quality education with very high standards of academic integrity. Special credit goes to the esteemed and reputed Professors and classmates who bring life to on and off class discussions through their rich and varied experience. Academic dishonesty is aptly looked down upon and in most cases severely dealt with. This culture instils in the student community a sense of purpose and seriousness. This is a game changer for freshers, most of whom have very little exposure to the functioning of the corporate world. Individuals learn to work in teams (complaining about team composition for many should no longer be an option after one year of frequent group projects). The contrasting opinions that come in classroom discussions are a delight to watch. For once, you learn to respectfully disagree on merits.  The pursuit of academics is certainly a serious endeavour within the campus but it's the co-curricular and extra-curricular activities that really add the fine layer of icing on the cake. The energy in clubs & committees is mind-boggling. The privilege of having stalwarts on campus in guest lecture series gave a contemporary lens to look at changes happening around the world.
In addition, infrastructure in the new state of the art campus is truly exceptional. Classrooms and auditorium are perfectly conducive for undistracted focus towards curricular and co-curricular activities. Hostel rooms are exceptional enabling individuals in pursuit of their goals and aspirations. The support systems in terms of Learning Resources, placement opportunities and any encompassing student services are truly exceptional making stay at IIM Trichy a truly memorable one. I will sign off with a deep regret that I am perplexed by my inability to capture the IIM Trichy Experience in a few hundred words. But, I am glad that I have finally reflected upon the same and the role the institute has played in my life and I wholeheartedly welcome everyone to be part of this tall institute's journey.
Which ABG company would you want to work for and why?
I would love to work for ABC Capital given a chance because it has a very rich heritage and is a large player in the Wealth/Asset Management space. I feel my inclination for Finance and experience of investing in assets ( mostly equity investments) and inspiration drawn from several books which I have read over the course of last few years like Stocks to riches, Beating the Street, Common Stocks and Uncommon Profits) have triggered a huge interest in this field.
This article is written by Jay Kris Guru Charan – Class of 2019.