IIM Trichy: Two Years Of Opportunities And Life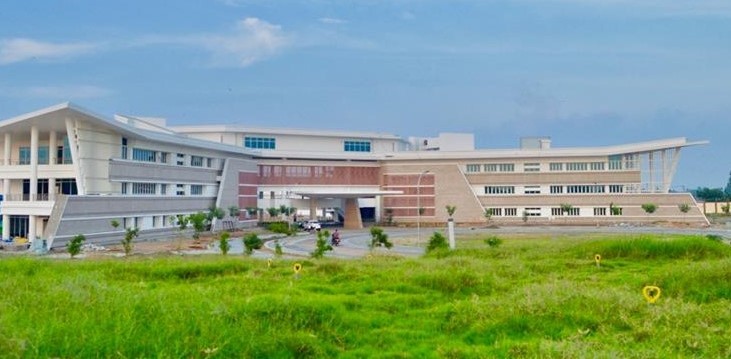 What makes IIM Trichy unique?
In today's competitive world, everyone is running a race. A race to achieve some goal, to prove to the world that they are superior. Everyone has their own measure of success. Some measure it on the basis of how much money they are making, some based on the designation. But the most important thing which everyone forget is to enjoy life and live life. Time, which has passed is not going to come back, its better to live the moment then to look back and regret on part of life which one missed. I was also a part of this race, to prove to friends and family that I am better than others. Getting into an IIM was also a part of it, another race which most of the aspiring MBA's go through. Who knew life inside an IIM would be so different. I was a bit scared. My uncle said, "ENJOY THE PROCESS". I knew that there would be cut-throat competition, and I was wondering what to enjoy about this process. It must be just like every other college except that this would be more serious and competing with the greatest minds
of the nation. Later as I started with my journey, every day was like a new challenge. New thing to learn and away from the monotonous life which I was living. Met people with different interest, a different way of thinking, a different way of enjoying life. Everyone was unique and had some quality which made them stand apart from everyone else. It was these unique qualities and hobbies which were the driving forces of their life. As a regular schedule filled with lectures and lots of assignment started, I was amazed to see that everyone had their own style of studying and balancing it with other extra-curricular activities. Views of every individual towards a particular problem were different and way to solve it. It was an enriching learning experience and know each other during the first year of MBA at IIM Trichy.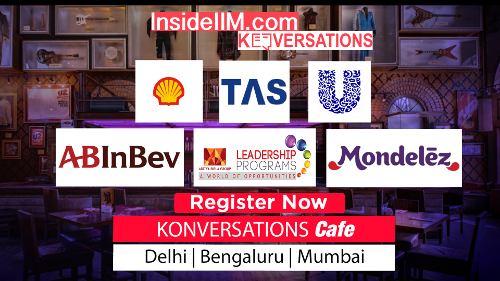 Having our own campus is an advantage which very few new IIMs have. One can go on walk and feel the calm night but there are some of the nocturnal who at times ruin it. Learning from experienced professors who share their experiences and views on topics are invaluable, which are filled with fun and learning. When I sit back and think about it, I wonder how much I am going to miss this place, the people here. Attending morning lectures with sleepy eyes without having breakfast, late night assignments, hanging out with friends. All this learning experience is incomplete without fellow colleagues. I believe all colleges will have its pros
and cons but what makes it most unique experience are the fellow batch mates. Celebrating success and supporting each other to grow makes the family stronger and successful.
Which ABG company would you want to work for and why?
I worked in IT industry for 3.5 years in Digital marketing & analytics area, which gave me understanding around non-conventional marketing channels and strategies. Supplemented with learnings from classroom in traditional marketing gives me holistic understanding of marketing and my inclination towards operation helps me building capabilities which make me a fit for retail industry business like ABG's More & Pantaloons businesses. My summer internship was aligned in similar role around Marketing & Operations which gives me a leverage to apply my classroom knowledge and experience of industry dynamics in
formulating solutions which would make an impact.
This article is written by Piyush Chimankar – Class of 2019