How An IIM U Class Moulds You – Garima, IIM Udaipur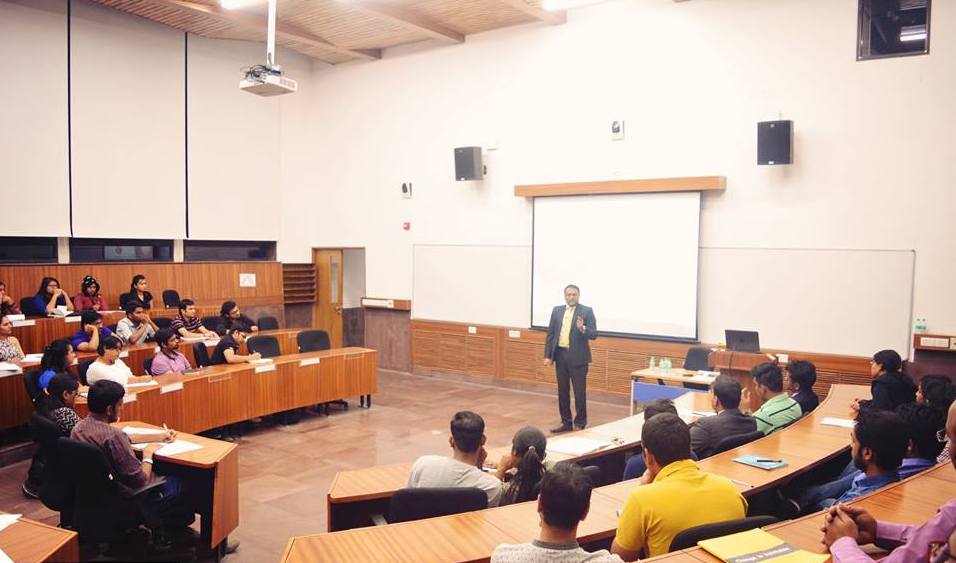 Always expect the unexpected is what life teaches us daily. But no one can let go of his/ her expectation. I came to IIM Udaipur with a lot of expectations and Yes! I can see that this path can help me to fulfill them. But these are happening in a pretty different way. I came to learn about management but the way, I am learning is unexpected. Before coming here, I knew that assignments and deadlines would be there. But I never thought that one particular thing will happen.
There was a session of Managerial Oral Communication. We were given a task to present a PowerPoint presentation in class on any topic of our choice. So, I choose to speak about the place I belong to, i.e. Haryana. The day I came here and interacted with others, the thing they remember the most is I am from Haryana, and some forgot my name but not my state. I made a presentation and went to class. I started speaking, and the things that were supposed to be sarcastic didn't look like that. They became rude, and I started thinking of my mistake and stopped in between the presentation. People said to take deep breaths or see at your PPT once more or drink some water and many more things.
I took a start again with a pause for a few seconds and this time I made another mistake, I spoke at such a fast speed that I completed it before time got over. I thought that this would be the worst that I could have done. But the professor stands and came beside me and said that my voice was loud and clear, and I was looking confident when I started again. He said that this kind of moment happens and told me, the area of improvement and how to overcome these mistakes.
Later, I got the feedback, and everyone said that I was good at presenting. The thing I was not expecting in my feedback was there, and this taught me my various strong and week points. Professor also gave me his feedback slip after the class and talked to me regarding my class participation, and all my batch mates also encouraged me to do better. Now, people have certain other perspectives for me, and they know my name and presentation at least. These kinds of moments will come and go, and the thing I need to do is TO IMPROVE MYSELF.
WHICH ABG COMPANY WOULD I LIKE TO JOIN AND WHY?
I completed my graduation in Commerce this year, and from the theoretical point of view, I found finance as something of my interest. So, I would be happy to gain some practical knowledge and learn it further in the industry. I would be glad to work in Banking and finance sector of ABG. As I have done an AR/AP course under NSDC, in BFSI, maybe it would help. My area of interest can be taken further if I can join any of these two companies under ABG, i.e. ADITYA BIRLA CAPITAL or ADITYA BIRLA IDEA PAYMENTS BANK LIMITED.