Does IIM Udaipur Have A Unique Value Proposition? – Ankit Baheti, IIM Udaipur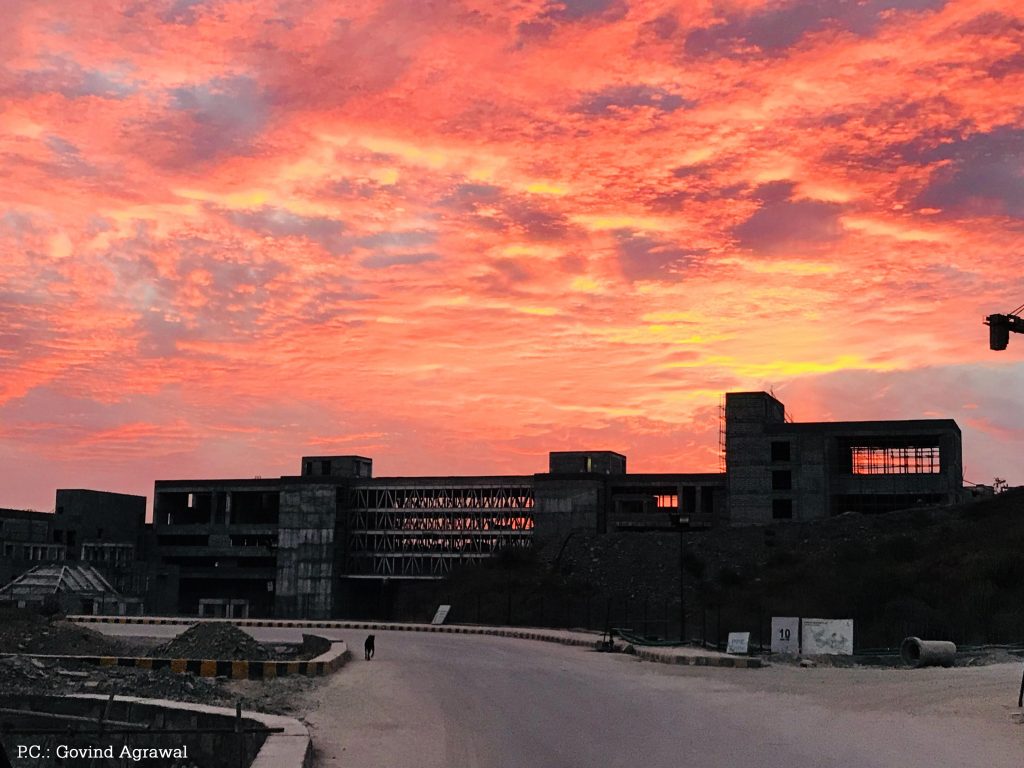 Being an Institute of National Importance (INI), IIM Udaipur – one of the seven IIMs under the 11th Five-Year Plan of the Planning Commission of India – has carved out a unique position for itself. What makes an IIM, which is just into its 7th year of operation, so unique?
1.    The Director 
An alumnus of IIM Ahmedabad and closely associated with IIM Bangalore for over two scores, Prof. Janat Shah, is at the helm of this institution. In the entire history of IIMs, rarely has one come across a Director who has been granted a second term as the director of the same institute in continuation, but Prof. Shah is one such Director. In 2017, he was re-appointed as the Director of IIM Udaipur. In one of the conversations, when he was asked about what keeps him going to run this institute, he went on to say that even if he were to pay for it, he would be more than willing to do so.
2.    Academics
The primary focus of IIMU since its establishment has been majorly on academics. Through this focus, the Programs Office and the Director have been able to attract the best of the faculties as visiting faculties to the institute. We have faculties from IIM Ahmedabad, IIM Bangalore, IIM Calcutta, ISB Hyderabad, to name a few. Since it has better faculties, it attracts better students. And vice versa. Through this network effect, IIMU now has the best of faculties on campus and every subsequent batch of students raising the bar.
3.    Student-Driven Culture
Every institute has its own culture. What stands out for IIM Udaipur is the student-driven culture in which the administration promotes activities to be done by students itself, right from the scratch to the final showdown. The administration has involvement only to the level of making infrastructure available. Rest all is taken care of by the students, clubs, committees, and SIGs. They organise events across all domain, be it marketing, finance, operations, etc. They have their annual management fest Solaris, annual Cultural fest Audacity, Lit Fest, Supply Chain Management Summit (SCM Summit), Spandan – The Annual HR Summit, etc. Though all these are common across IIMs, they are entirely planned, executed and managed by students till the last mile is what makes IIM Udaipur unique. Students here get to learn management via hands-on experience.
4.    Placements 
Integrity and Transparency as two of its six Core Values, IIM Udaipur follows IPRS standards of reporting placement figures. What makes IPRS reporting unique is that only IIM Ahmedabad and IIM Udaipur follows it. The IPRS was launched by IIM Ahmedabad to bring uniformity in the manner in which the placement figures are reported. They are then audited by external auditors according to the IPRS guidelines before going public.
In 2017, IIM Udaipur was the first amongst the new IIMs to have successfully concluded 100% summer placements with companies like J&J, Marico, ICICI Lombard, SSG Capital, ICICI Bank, YES Bank, Xpress Money, etc. recruiting from the institute.
5.    Entrepreneurship Support
IIM Udaipur has a student-driven Entrepreneurship Cell, Saksham. It provides support to budding entrepreneur and organises entrepreneurship competitions. However, one must be wondering what is new to such a student-driven cell? IIM Udaipur also has an Incubation Center, which is led by mentors having experience startup mentorship. The Incubation Center supports not just the students of IIMU but also the regional entrepreneurs and the alumni of the institute. It provides initial prototype funding, hardship allowance if in case one chooses to go for Summer Entrepreneurship Program to test the waters (for 2 months) or start a new venture altogether (for a maximum of 2 years). The institute also provides deferred placement opportunity up to two years in case the startup does not pick up.
There are many more factors which add to the uniqueness of the institute like the City of Lakes – Udaipur, one of the largest campuses across IIMs, first of the IIMs of the 11th commission to have a permanent campus, etc. Indeed it is one of the best places one can be on in an MBA journey.
Which group of Aditya Birla would you like to work with?
I would like to work for abof.com. There are many reasons why I would like to join abof and some are mentioned below:
I have a keen interest in Indian e-commerce industry
I have been in the e-commerce industry with my venture prior to joining IIM Udaipur
I'd like to work with like-minded first generation entrepreneurs which I believe will be provided by abof more than any Aditya Birla Group
As I have an entrepreneurial mindset, I believe I'll have better person-organization fit into abof and ability to take calculated risks
I'd like to see something grow in front of my eyes and abof being relatively new of all the Aditya Birla group companies