IIM-V Is The Best Fit For Me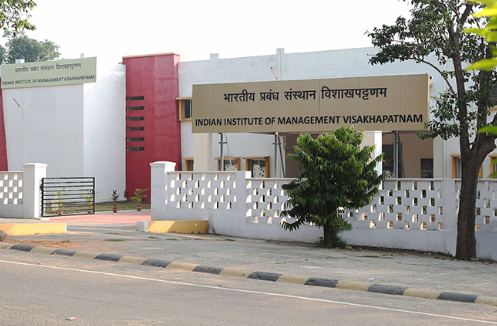 I felt achieved and contented, when I got multiple admission offers from Indian Institutes of Management (IIM Visakhapatnam being one of them), thinking that the only job left to do was to choose among them. Little did I know that this choice was going to be a tough endeavour. In spite of diving through umpteen number of Business School rankings and going through many educational forums, I did not feel anywhere close to making a decision. However, looking back at all the efforts, all the confusion seems silly now: IIMV is the best fit institute for me.
Going through the reasons behind the selection, IIMV's brilliant team of faculty is the prime candidate. The Institute has eleven permanent members and visiting professors from various leading B schools. With assistance from a trustworthy friend of mine, who graduated from another IIM, I obtained a reliable feedback on the faculty members. Through his words of praise, I concluded beyond doubt that I am going to learn from some of the best teachers in the country.  Coupling the pedagogy with the carefully tailored curriculum and rigorous academic culture, I would be better equipped with the skills needed to attain my career goals.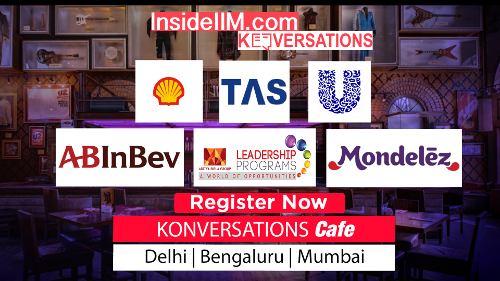 Listing other factors behind the selection, IIMV has a strategic advantage by its location. The seaports and shipyards of the city paved the way for establishment of several large scale industries like GAIL, RINL, HPCL, BHEL, and Hindustan Zinc. The industrial exposure provided by these commercial enterprises is a considerable advantage to students of management. Moreover, the well-built air connectivity to the major cities of the country, and abroad, facilitates the arrival of corporates in search of talent. Fetching the long term advantage, the plans of the government of Andhra Pradesh to expand the industrial infrastructure of Visakhapatnam will boost the investment viability of the city, proving highly beneficial to the graduates of IIMV.
The nascent stage of IIMV had initially brought some doubts, in my mind, about the range of opportunities it can provide for my growth. Pondering more on this thought, I came to realise that I will be a part of defining the culture and legacy of this Institute; the idea made me feel ecstatic. In other words, the situation is similar to my entry to a startup company – giving more avenues for original advancement. In addition to the excitement of novelty, a smaller batch size means better exposure to the challenges each situation presents itself with.
Keeping all these points in mind, is IIMV all work and no play? Not at all! With cultural festivals, conclaves on management and various clubs, IIMV packs in everything one needs to make the two years engaging and entertaining. As a budding IIM, there is always opportunity to bring in new initiatives for events and clubs.
As I said in the beginning, IIMV is the best fit for me. So, here I am, bags packed, gleaming with pride, with brimming euphoria to begin the wonderful journey of education, fun, new memories, and dreams which will be fulfilled with some of the best minds and brains of the country
Which ABG company would you want to work for and why?
An opportunity to work for any AB group company would be a dream come true. But among the group I can relate myself better to UltraTech Cement Ltd. It has proven its mettle by involving in massive scale projects like Bandra-Worli Sea link, Bengaluru Metro, and continues to advance in its endeavours. My experience of working, in high pressure projects across different industries, resonates with UltraTech's demands. Being a world class manufacturing company, my practical knowledge of six sigma would help me drive its stringent quality and efficiency targets. Operating a country wide supply chain network, consisting of diverse personnel, UltraTech expects superlative interpersonal and negotiation skills. Having worked in a project management role, I have accrued these skills. Therefore my time at UltraTech would prove mutually beneficial.