IIM Visakhapatnam – Diversity At Its Best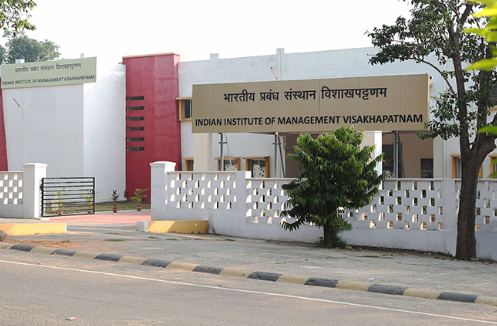 I have worked as an iOS Developer for four years at IBM developing complex enterprise applications for clients in more than six industries. This role has enabled me to learn to respond fast, work in a team, communicate with clients, maintain deadlines and manage multiple tasks in an agile environment.
If you were to ask my friends and family to describe me, they would tell you that I am a diverse, pleasant, smart and active person. I owe it to the diversity of experiences that I have had. Since my school days I have participated in various activities ranging from drama, sports, debates, social work to Science Olympiads. I also enjoy cooking and travelling.
All of these elements have provided me a wide outlook with different degrees of knowledge in a wide array of topics. I strongly believe that all these qualities will help me in my management career.
It has always been my goal to expand my knowledge by studying at a pioneering university such as IIM Visakhapatnam.
IIM Vizag will help me gain the necessary skills to build a strong career in management and learn from people and teachers coming from diverse cultural and professional background. Also, Vizag is a beautiful city with lots to explore in terms of travel and food. I could not think of better reasons to join such an amazing institute.
Which ABG Company would you want to work for and why?
My choice without a doubt to this question would be "Aditya Birla Fashion and Retail Limited". This company owns one of the most amazing retail brands including Van Heusen, Louis Phillipe, Allen Solly, People etc.
The answer to the "Why" is because I like retail. I like to interact with different people as here you get an amazing opportunity to network. It helps us to stay connected to people, makes you more confident and gives you a free pass to psychology 101 i.e. it helps us to understand what makes people tick in a much better way.
Secondly, it helps you to understand the latest trends and what people are preferring as it directly affects your business. Lastly, it helps us to think on our feet and make quick decisions which are a must in a day-to-day life as well.
Everyday is a new day and in this fast-paced industry there is rarely a room for a dull one. Hence it is exciting to work for such an exciting industry.