IIMK Internship 'K'ronicles – Ankit Abhishek, Amazon Summer Internship 2015 (E-commerce)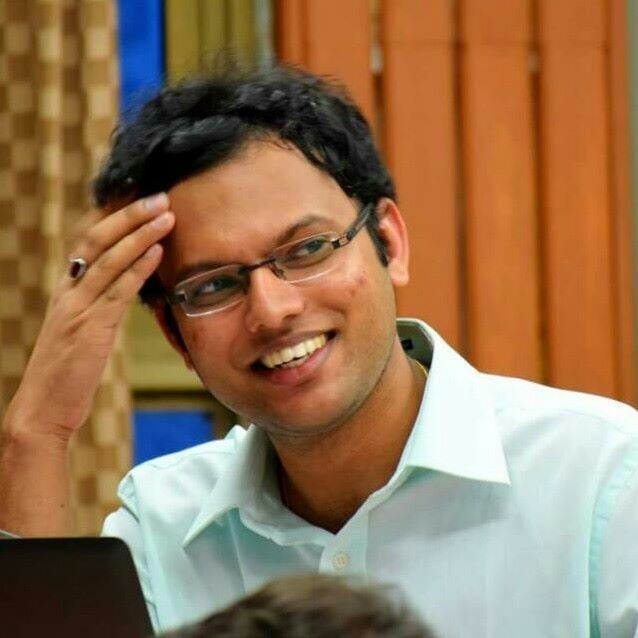 The- Ecommerce market has changed the way the business is transacted be it in retail, business-to-business, locally or globally. This makes it one of the most sought after industry to work in. In the third edition of the 'IIMK Internship 'K'ronicles' series, Ankit Abhishek shares his experience at Amazon. Ankit completed his graduation in Chemical engineering from IIT Delhi in 2011 and has 34 months of prior experience in HPCL-Mittal energy Limited in process engineering. He also has relevant start-up experience in Zomato.com and Foodiebay.com.
Q1 . What was the role offered to you at Amazon?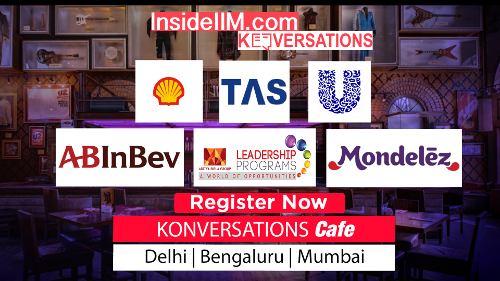 I worked in Programme management role. It involved understanding customer and seller needs, formulating and executing the strategy. I was responsible for measuring, maintaining and improving the process of the project related to internal operation to achieve operational and business goals.In nutshell, it was about driving the project and getting involved in end to end tactical planning & process execution and ensure operational rigor.
Q2: How would you describe the project assigned to you and the challenges associated with the same?
Project was focussed towards solving customer problems in peer to peer business and enabling trusted P2P marketplace. Since this project required detail process understanding from various stakeholders to lay down the implementation roadmap, so scheduling meeting with all the department leads took lot of time and meticulous planning. Identifying the seller and buyer pain points a integrating backward to business strategy was another challenge.
Q3: Do you think your engineering degree from IIT Delhi has helped you perform well in Amazon ?
Academically no, It didn't work, as I am a chemical engineer and the project had nothing to do with my undergrad degree. However, I leveraged it to interact with alumni of my undergrad college to understand various aspect of my project and to define my approach.     
Q4: Having worked in the Manufacturing field in the past, what difference did you find while working as an MBA intern in a leading E-Commerce organization?
Major difference I observed was the organizational culture and quality of people in Amazon. In manufacturing industries things move on in bureaucratic manner and hierarchy is prevalent there. However in Amazon, I didn't find any hierarchy or red tapism in their culture. No 'sirs' no 'ma'ams' to your manager and above, open communication with warm smile in their faces. They were very nimble-minded, creative and approachable. Most of the employees I found them to be alumni of IIMs, ISB and IITs. In e-commerce, competition is more intense than manufacturing industries, hence everyday they keep on innovating new things for their customers.
Q5: You were working in the domain of 'Programme Management' at Amazon. During the course of your work, did you get opportunities to go on tours and interact with various stakeholders?
Interacting with other stakeholders was never a barrier for interns there. For the first 2 weeks we did most of the interaction to understand the nitty-gritty of our projects. Connecting to the person sitting in Seattle or any other country was not a task at all as they were easily approachable. We also had a chance of one to one interaction with department heads and Country manager Amit Agarwal.
Q6: Having completed a year at IIMK, you have undergone several academic courses, case studies and projects. Were you able to apply the concepts learnt on 'K'ampus during your internship?
I would say blend of marketing and operation helped me in the process. Particularly marketing research as survey was one of the tool to get insights about the customers' needs and that is the most important thing with customer focussed businesses. Apart from all this, the unconventional thinking backed up with relevant hard facts to support the hypothesis worked there.      
Q7: Students generally form perceptions about various sectors and have certain kinds of expectations from the corporate world. How has your understanding of the Marketing-cum-Operations domain in the E-commerce sector evolved during your tenure at Amazon?
In e-commerce, everything starts with the customers' needs. Even if it means to take a loss to please their customers, they rationally do it. Whether it is marketing or operation, here they keep the customer first and think backward which help them in strategizing.       
Q8: What is your most significant takeaway from the summer internship?
For any idea to be, it needs to be frictionless for customers. It is really important to deep dive into the problem, understand it from various perspectives before you give recommendations, as nobody cares how creative is your idea unless it is implementable and focused toward the problem which you are trying to solve.      
Q9: What advice would you like to give to the engineering graduates of the incoming batch who aspire to work in the similar domain?
They should take part in case competitions as it will inculcate peer group learning and enable them to think critically. In many ways these clubs/committees and other team activities develop soft skills which really help in the organization. Most importantly, take part in classroom, peer to peer Q&A, because this would help them to think on their feet.
Q10: Having experienced the 'Programme Management' role during your summer internship, what role would you like to work in post MBA?
Definitely, programme management is what I look forward to. My experiences in these 2 months made me realise the significance of this role in an organization.  The people in such roles are the ones who drive the project. It requires cross functional knowledge which would help me in progress to higher end roles in terms of responsibility and cross-functional knowledge.
Q11: If you had to describe your experience at Amazon in five words, what would they be?
Hard work, Deep dive, customer mania, Lot of fun time and superb learning.
Interview Conducted by 
Shelly Mehan -Media Cell, IIM Kozhikode
This article has been complied by the Media Cell of IIM Kozhikode as part of the 'Internship Kronicles' series. For further information please contact us at media@iimk.ac.in