IIMK Internship 'K'ronicles – Garv Manchanda, L'Oreal Summer Internship 2015 (Marketing)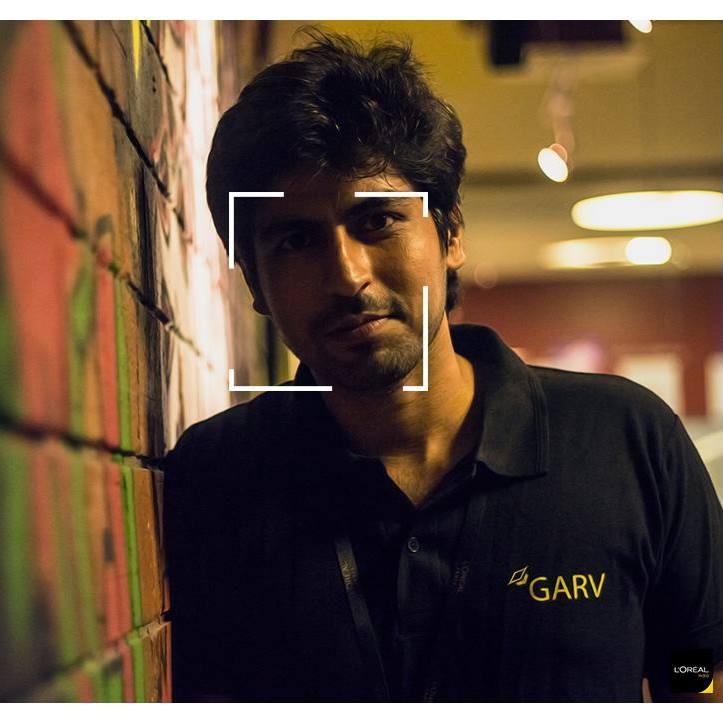 Usually FMCG brands are the most desired internships by marketing enthusiasts. And any relation to cosmetics and fashion industry, most certainly increases the glamour quotient exponentially. In the third edition of the 'IIMK Internship 'K'ronicles' series, Garv Manchanda shares his experiences at L'Oreal. Garv has graduated from PEC, Chandigarh and has worked with Headstrong Capital Markets for close to two years.
Here is an account of Garv's Summer Internship at L'Oreal:
1. What was the role offered to you at L'Oreal?
I was given the role of 'Marketing Intern' at corporate HQ Mumbai.
2. How would you describe the scope of project offered to you?
Highly extensive, I would say. My project was on the launch roll-out of a new product; Garnier Oil- In-Cream. Being a launch, the timelines were obviously sacrosanct. Also the deliverables were quite clear and quantifiable. We had to ensure smooth roll-out of sampling across different channels of trade viz. General Trade (GT), Modern Trade (MT) and Digital. It required timely implementation of sampling across major cities and ensuring high trial rates at the same time through activation mechanisms.
3. What were the challenges faced by you during the course of your project?
In the first week itself I realized that Kotler and all other different frameworks studied in first year are not going to come to my rescue here. So the biggest challenge was to come to terms with this and react to it. The nitty-gritties of the industry had to be learnt. Fortunately, the orientation, market visits and interaction with sales managers and distributors gave me numerous useful insights on consumer behavior and buying patterns. Also the whole team was generous enough to take out time and answer even the most trivial of my queries.
4. What was the most interesting part of your internship?
The most interesting part would be working and understanding the digital launch. The digital space is growing at an exceeding pace and also gives you the opportunity to try out innovative ideas which will connect with the youth. Many companies now drive their sampling exercise through this platform as it ensures high trial rates and also gives timely customer feedback.
I was involved in digital sampling of the launch and the brainstorming sessions with my mentor regarding new campaigns were thought provoking and highly insightful.
5. Why did you choose to work at L'Oreal?
Well, I think they chose me rather than me choosing them. But in retrospect, I think it couldn't have gone any better. The learning was immense and also the culture there is quite intriguing. The culture at L'Oreal is a unique aspect which sets it apart from other FMCG companies. It's truly flat and quite entrepreneurial. We were encouraged to interact with people across the organization and everyone was generous with their time even for the interns.
6. What homework did you do before joining an industry (cosmetics) that you had little or no idea about?
Not much. The whole orientation is designed in such a way that even the beauty averse can understand the basics of how the industry works. There were sessions on hair care, skin care and make up apart from sales and marketing basics of the industry. Also we had intermittent café conversations with the top management which helped us understand the bigger picture. So, the knowledge aspect is completely taken care of once you reach there.
7. How different/similar do you think is the marketing for cosmetics as compared to FMCG?
On an operational level, not so much especially the consumer products like Garnier and L'Oreal Paris. They have a typical FMCG supply chain. But for understanding the consumer behavior and buying patterns, as a guy, it was quite a task for me initially as I had not much idea about the world of beauty. But then it becomes a part of your daily conversations and you tend to learn something along the way.
8. What is your most significant takeaway from the summer internship?
It's hard to pick one, really. I would say the experience I had in those two months is the biggest takeaway. The people you interact with on a daily basis, you realize they have so much knowledge about their domain and you tend to learn something from them in those conversations. Also the thrill of being involved in a product launch and anticipation surrounding it gives you a kind of rush. Not to mention, the city of dreams Mumbai. I guess that also contributes to the amazing experiences you have in those two months. And to top it all, now I also know how to do a makeup. That should also count for something, no?
9. Describe your experience at L'Oreal in five words.
Exciting. Freedom. Glamour. Fun. Challenging!
Interview conducted by:
Upadhi – Media Cell, IIM Kozhikode
This article has been complied by the Media Cell of IIM Kozhikode as part of the 'Internship Kronicles' series. For further information please contact us at media@iimk.ac.in