IIMK Internship 'K'ronicles- Jai Gupta, TAS Summer Internship (General Management)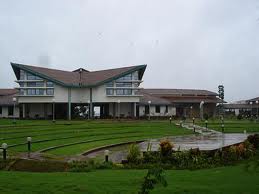 Graduate Leadership Programs of top organizations are known to be highly sought-after by those seeking general management roles in premier B-schools. The TAS program is one in which the interns are placed among various sectors and businesses of the TATA group. It provides opportunities to visit corporate offices, factories and plants of various TATA group companies and interact with management executives as well as the operation teams in order to further their learning experience.
Jai Gupta, PGP student at IIMK, had the opportunity to be part of the coveted TAS summer internship program. Jai is an Economics graduate from SRCC, Delhi University and has worked with Ernst & Young for 21 months prior to joining IIMK. He is also a member of the 'Backwaters Committee' which is responsible for organizing the management festival, Backwaters at IIM Kozhikode.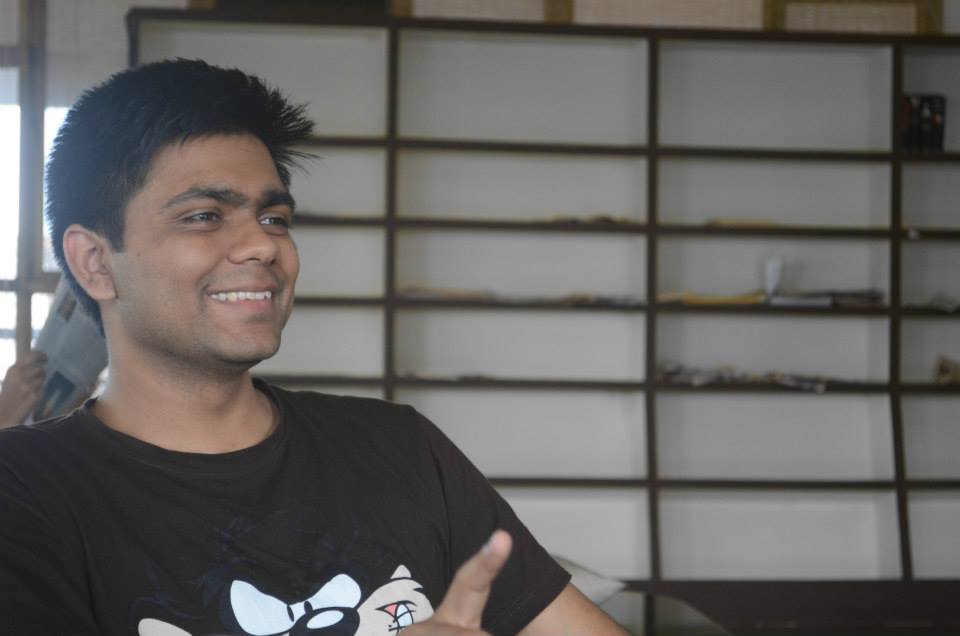 Here is what he had to say about his experience at TAS:
(Follow TAS on InsideIIM's Career Junction: Questions on Careers with TAS, TAS Interview Experiences
1. Which company of the TATA group were you assigned and what was the role offered to you?
The TAS office aligned me with Tata Steel and I was based out of Jamshedpur. The project was a strategy kick start and alignment assignment.
2, Describe the project assigned to you in brief along with some of the challenges you faced.
As mentioned above, the project was a strategic alignment assignment for a subsidiary company that required syndication with various Tata Steel divisions that were key stakeholders in the decision making process. The scope of the project was immense as the focus was laying down an implementation roadmap and bringing all the various stakeholders on the same page. The subsidiary company had a diverse product portfolio and understanding internal production processes as well as market dynamics of more than 6 segments in a short span of time was extremely challenging. Scheduling meetings with the top brass at Tata Steel, while shuffling between Mumbai, Jamshedpur and Kolkata, required meticulous planning.
3. What was the most interesting aspect about your internship at TAS?
The opportunity to bounce off ideas and suggestions with people and having them actually willing to listen was refreshing. I've had interesting conversations on aircrafts, trains and even breakfast at my mentor's residence. Another aspect was that I was never treated as an intern. You're given meaty projects with deliverables that are extremely relevant to the business. It goes a long way in making you feel connected to your project and the firm.
4. How has your knowledge of the Strategy domain evolved over the course of the internship?
The first thing you realize is that all those frameworks you learn in your strategy course are only for you. Use them as a tool to understand the market and industry for yourself. Your reviewer would have little patience to listen to them. But, that's not to say they aren't of help. They aid you in streamlining your thoughts and giving a structure to your recommendations. It's all about implementation and that's the only thing on your company's mind. Critique from my guide and peers that redirected my thinking, and shot holes through my ideas helped in evolving my understanding of the strategic domain.
5. Networking forms an important part of summer internships. How would you describe your interactions with interns from other top B-schools of the country?
Interesting, refreshing and fun. You always had someone who was having the same project roadblocks and there was an instant connect with them. From a whole lot of cribbing and complaining to late night conversations of whom Manchester United needs to appoint as their next manager, the experience was great.
6. You were fortunate to be part of the coveted PPO process at TAS. How would you describe your experience at the same?
It's grueling! There were 45 interns and TAS has a history of selecting approximately 8-12 interns. Its healthy competition with everyone eager to perform. From the project presentation, to IRIS (psychometric assessment) and finally the directors round, the intensity and relief builds at every step. It's a riveting experience no doubt.
7. You have worked in the consulting sector prior to IIMK. How different was your work environment at a conglomerate like TATA?
In my opinion, the consulting sector is driven towards the end deliverable and daily deadlines are common. The work and environment is fast paced with a lot happening on the floor at any given point of time. Whereas, within the meagre portion that I saw of the TATA Group, the intensity is probably not ramped upto the same level. Though, the project did give me an opportunity to be directly involved in business decisions as compared to only providing suggestions or recommendations.
8. Did the knowledge gathered from your prior work experience help you during the internship?
Absolutely! Ernst & Young taught me my way around the secondary research world and how to get my hands on significant data with minimal effort. It is important to get your research done before you reached the company to make the induction process more meaningful. Further, getting the right material and one-pagers prepared for that quick elevator discussion or coffee break chat, went a long way in getting significant inputs.
9. You are a member of 'Backwaters Committee' that organizes the international management fest at IIMK. How has your work in 'Backwaters' helped you for your professional life?
One of the key learning's from the experience of conducting Backwaters was crisis management. I believe that only during a crisis does one's true capabilities come to the fore. Planning can go down the drain and the well thought of schedule you designed can really go off track. This is when you need to marshal your resources and still get the job done. Having that end goal in mind really helped in skirting obstacles and completing the project.
10. What is your most significant takeaway from your internship?
Two takeaways from the internship would be; being prepared at all times and filtering advice. Have all your material on hand, your thoughts clear and what you want to say rehearsed. You never know when you get that opportunity to make an important pitch or how a random conversation leads you to roads you hadn't considered before. Take feedback as constructive criticism, but also know how to filter advice. Everyone will have an opinion, but at the end of the day, you're the one who needs to figure what is relevant to you and what isn't.
11. Having experienced a year of MBA at IIMK and completed your internship, what sector and role would you like to pursue in the future?
I'm leaning towards a role in strategic marketing and with experience finally moving into company strategy.
12. What advice would you like to give to the incoming PGP batch of IIMK regarding the summer internship?
Get out of your comfort zones. Put yourself in places where you're unsure of yourself and you may not know how to proceed. You'll hear the words 'be more proactive' a lot when you'll intern and your mentor means it. So, hit the ground running and remain positive.
Companies will have over 40 interns across all divisions and you need to stand out. Go beyond your project wherever possible and always look for ways to dazzle!
13, If you had to describe your stint at TAS in five words, what would they be?
Unlocking potential in challenging environments
Interview conducted by:
Ipsita Acharya- Media Cell, IIM Kozhikode
 Read the rest of the stories under IIM K Internship Kronicles here.
This article has been complied by the Media Cell of IIM Kozhikode as part of the 'Internship Kronicles' series. For further information please contact us at media@iimk.ac.in