IIM's Doctoral Programme (FPM) has become the cradle of World class faculty for higher education in India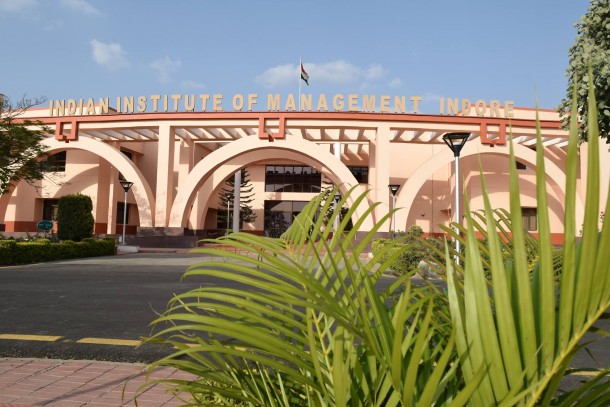 It was in the early nineties that India Inc. woke up to the "business of B-Schools". A liberalizing economy needed managers to manage the organisations that were mushrooming all over the country. Everyone was thinking 'managers'… very few were thinking 'management teachers'. The result today is for all to see. According to the latest HRD report (in Lok Sabha), there are 3,644 business schools in the country offering MBA and 308 institutions offering PGDM; this after the spate of 'B-school shutdown' in the last decade. Had it not been for the IIM's doctoral Fellow Programme in Management (FPM), matters would've gone well beyond control.
FPM was launched with the purpose of pooling the best minds from the corporate, government and the academia, looking to pursue a career in management teaching. For instance the FPM at IIM Indore has an intake of just about 15 students from over 300 applicants. To keep it really top-notch, Fellows do not have to pay a fee, just a commitment amount of 50,000 INR. The Fellows are given a stipend of 20,000 INR in the first year and 28,000 INR second year onwards; as well as an on-campus accommodation. FPM was initially designed to nurture world-class faculty for the burgeoning need of each IIM; since their numbers were multiplying. Today, Fellows of FPM are a driving force in most of the top-notch B-schools across the country.
"It's quite inconsequential, actually," says Prof. Payal Shrivastava Kapoor, a product of IIM Indore, who teaches Marketing at FORE School of Management. "I am alternatively addressed as "Professor" and "Doctor" every where I go; including my own institution."
Prior to FPM from IIM-Indore, Payal worked in the corporate sector; first with Airtel as a Segment Manager, then with ICICI as a Regional Sales Manager, and finally as a Group Manager with Radio Mirchi, before moving out of the fast lane into the world of academia.
"Joining IIM-I, and completing my Fellow Programme, has been the best career move. Corporate world is supposedly more exciting, better paying; but it is rather restricting. One is focused on only one brand, one product, one industry. Being in academia I can really expand my knowledge base, draw stimulation from multiple brands and industries, learn about something completely new, have an opinion about issues beyond my immediate environment and research to fulfill my intellectual curiosities. Enrolling in a doctoral programme was my way of getting into a career path that is more intellectually stimulating. Industry experience in sales helped me orient my learnings better in few topics, not all."
Prof. Payal is a fair example of the fact that, with top-notch B-schools now paying a fairly competitive pay packages, it's not just the career academic, but also the well-entrenched corporate honcho, that is looking at a late swing toward a career in academic. The FPM (Industry) programme is a big draw in that direction.
"During my stints as an Asst. Professor at Kumaun University, Nainital, and IMS Dehradun, I realized that if I want to make professionally more meaningful and academically stimulating contributions, I need to undergo a suitably rigorous training programme," recollects Prof. Krishna Chandra Balodi, who teaches Strategic Management at IIM-Lucknow. While pursuing his FPM from IIM Indore, Prof. Balodi was awarded Commonwealth Split-site Scholarship by Commonwealth Scholarship Commission, UK. It enabled him to study 1 year of his FPM at Cambridge Judge Business School, UK, where he undertook several doctoral courses along with their PhD students, attended research seminars, Judge's winter doctoral conference, and conducted joint research with his UK supervisor. "In UK, it is possible for students of one university to attend doctoral courses at another university, if the programme is supported by Economic and Social Research Council. This enabled me to visit London Business School as Intercollegiate visiting PhD student and undertake a doctoral level course."
Other well-heeled B-schools have also taken this page out of the IIM story. The B-school saga in India has now hit a phase of consolidation. And if history is something to go by, intellectual infrastructure will be as crucial to sustenance, as will brick-and-mortar.
Follow IIM Indore at iimi.insideiim.com