'The primary focus for our college is to provide a high quality management education which is holistic and covers everything' – SJMSOM PR Cell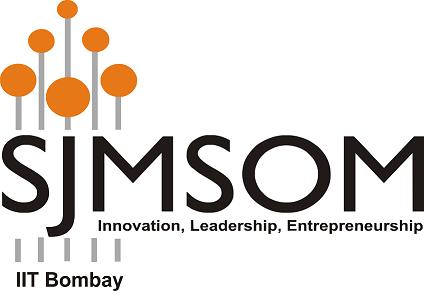 In the series of LIVE Chats going on InsideIIM, this is the transcript for the chat with SJMSOM – IIT Bombay on the admission process scheduled to happen over the next 1-2 months
Ramesh Singh CAT – 96.95 Xth:92.4 XII:76.8 Grad: 68.5 Is there any hope of a shortlist
IIT Bombay SJMSoM declares its shortlist purely on the basis of CAT percentile. I guess you have a decent chance.
Ramesh Singh If you cannot perform that well in acad questions but are abreast of the current affairs and others. Can that cover up or acads take priority in the Interview (Fresher).
IIT Bombay It is expected that the interviewee should be proficient in all the fields to be admitted in the college. Current affairs cover a major component of the interview. You can impress the board with your opinions on current affairs. Acads are not the only thing that matter.
Rishabh Agarwal CAT – 99.45 12th-94.71 10th-92, mechanical engineer fresher. Should I prepare for technical questions from my branch? If yes, to what depth?
IIT Bombay Yes, indeed you need some preparation for technical questions. Apart from Technical, you also need to prepare for current affairs, value added questions, and basics of economics. You need to demonstrate some skills from engineering. The depth depends on the interview board. The interview process is not very grueling. It is just meant to assess your comfort with your engineering subjects and your interests. And don't worry if you're shortlisted, you will be provided with a preparation brochure from SJMSoM. Also, a 'student buddy' will be assigned to you, who would assist you in your preparations.
Shishir Agarwal I have heard that IIT Bombay is good for Operations profile only. What are my chances if I want to make a career in Finance?
IIT Bombay We have decent finance profiles offered in our campus. SJMSoM has distinguished faculty members who are extremely knowledgeable in the field of Finance. Also, a lot of Major Finance giants visit our campus for both Summer Placement and Final Placements. Check this link.
Shishir Agarwal Can you throw some light on the profiles offered in Finance? The report gives nothing on that.
IIT Bombay It depends on company to company. And yes, we get all sorts of profiles ranging from corporate treasury to bank operations. You'll get to know that in details once you join SJMSoM. Also, the profiles keep changing at a year on year basis. And the faculty at SOM would impart valuable knowledge regarding all fields of finance. So, don't worry!
Shishir Agarwal What is the ratio of Students called to students selected?
IIT Bombay The ratio is normally 1:10. 1 selected out of every 10 students.
Santhosh Duraisamy Which major is best in IIT-B?
IIT Bombay We do not offer a specialized MBA program like some other colleges. We have a General Management course which gives us a Masters degree at the end of the two years. So there is no major. The course covers Operations, Marketing, Finance and HR. (basically all the verticals).
Santhosh Duraisamy With what all universities IIT-B is having collaboration for student exchange?
IIT Bombay Right now we have 2 study tour programs one in Telecom Ecole de Management, France and the other with University college London. Apart from this we are into collaboration with several other colleges which you can check from the website. Here's a link that details international relations. Also, apart from the study tour programmes which have been conducted twice every year, we have recently initiated a full time student exchange program, with telecom school of management this year.
Santhosh Duraisamy GD is also conducted after WAT?
IIT Bombay There isn't any GD. We have WAT followed by PI.
Santhosh Duraisamy Generally how is WAT analyzed? Based on the writing style or facts presented or any other factors?
IIT Bombay Writing style, content of your arguments and ability to support them with facts are tested in a typical WAT.
Ankit Modi How much is the total fee?
IIT Bombay Check this link.
Ankit Modi I have already earned my M.Tech degree from IITR. As my career advanced I felt the need of an MBA degree as well. Will my M.tech degree work in my favor or against?
IIT Bombay No, having an M.Tech degree is not going to be a hurdle. There are several students in our batch who have Masters degrees in engineering. You just have to justify why you want to get an MBA, what is your motivation.
Ankit Modi What is the total fee for 2 years (including Everything)?
IIT Bombay The fee for this year was around 9 lacs. However, the bank loan given to us was that of 10.4 lacs which included the hostel fees, mess and transport charges and also additional 1 lac rupees for a foreign study tour! Check this link for further details.
Ankit Modi What is the breakup of marks in final convert? i.e. acads, CAT score, profile, WAT/PI marks etc.
IIT Bombay Once you are shortlisted, a slot will be there on the site when you can choose the date and time slot for your interview. The interview happens in SJMSoM only. You can refer to the following link for marks for final convert.
Ankit Modi What constitutes to "functional knowledge" under PI section?
IIT Bombay If you have work experience, you need to be proficient with whatever you were tasked with. That is the functional knowledge component. In case you are a fresher, you need to show conceptual and practical understanding of your subjects. Functional knowledge will be your understanding to your graduation and your work experience
Ankit Modi Is there any active link for past year's candidate's WAT/PI expediencies, where we could find WAT topics and types of questions asked?
IIT Bombay The past year WAT topics would not be repeated. However, there were topics from politics and there were a few abstract topics as well.
Sankalp Sen Is Interview held only at IIT Bombay campus?
IIT Bombay Yes the interview is held at IIT-B
Sankalp Sen What are the probable dates of interview?
IIT Bombay Interviews will be held from 27th Feb to 2nd March. The probable dates are 27th Feb to 2nd March
Swapnil Kulkarni I heard that primary focus of SJMSOM is to produce entrepreneurs. Is it true? Are there special classes/ special consideration for such students?
IIT Bombay At IIT we have the best entrepreneurship club and a mini silicon valley in Powai.
Swapnil Kulkarni Generally the question comes in if you want to be entrepreneur, why MBA? How do we defend such questions?
IIT Bombay The primary focus for our college is to provide a high quality management education which is holistic and covers everything. But we have a very good entrepreneurship scene at IITB. There is the e-cell and SINE at IITB, and lots of venture capitalists in the Powai area. We also have an Entrepreneurship Club at SJMSoM, and if an idea is worth it, you can always seek the help of SINE, to develop it further. Here's the link for SINE. Every individual's perspective on the question might be different. However, an MBA education definitely gives a more structured approach to thinking about your own business idea. You don't just want to start a business, you want to run it successfully. An MBA degree is useful with that.
Swapnil Kulkarni Working in Analytic industry. What all are the options?
IIT Bombay We have lots of workshops and seminars about the analytics industry. Big Data and Analytics are the "in" thing in the industry right now and we have specific courses designed for that.
Swapnil Kulkarni Also, in SJ, do we have to choose a stream at the start?
IIT Bombay No, we don't have to choose a stream at the beginning. It is General management. There are no specializations.
Swapnil Kulkarni When can we expect the shortlist? when will be the interviews in general?
IIT Bombay The expected date for the shortlists is 12th Feb. The expected interview dates are 27th Feb-2nd March.
V G Is there any lateral placement at IIT-B? If yes what is the criteria for same?
IIT Bombay The entire placement process (both summers and finals) happens together. There are no lateral placements.
V G How are the placement opportunities for 4+ exp people? Some example profile from this year figure will be very helpful?
IIT Bombay There are lots of people with experiences over 3+ years. The average work experience of the current batch was around 29 months. Some companies offer specific profiles to people with higher work experiences. So it is not a problem.
V G Is there any other slot for PI. I mean other than 27feb-2 march. Any chance for change after result declaration?
IIT Bombay No. There will not be any other slot for PI other than these dates. You will be given a choice to opt for any one of the 4 days according to your convenience.
V G So we can choose for an early slot easily or it can get filled fast. I would be needing 27th morning slot as I have back to back PI's in Delhi on 1st and 2nd March? Also, is the slot time specific or day wise only?
IIT Bombay Yes, you can choose an early slot depending on your convenience. We have two slots every day – morning and afternoon. The slots can get filled fast, so you should be early.
V G Which companies have offered strategy based role, if any. Also what kind of background such companies seek?
IIT Bombay The placement reports (both summers and finals) will be released soon and you can find detailed answers to such questions there. You can refer to past reports to get an idea of the strategy roles offered.
V G Do everyone get hostel accommodation easily or some have to manage on their own too?
IIT Bombay You are coming to the premier college campus in the country. Hostel accommodation is not an issue, everybody gets accommodation. No one needs to manage anything on their own.
V G And what are approx end time for morning and afternoon slot.  Will book my tickets accordingly.  Also do you have any mentor program like some colleges do?
IIT Bombay The timings for the slots are generally from 8 – 1 and 2-6 p.m. We have a mentor program. You will be assigned a mentor before your interview and even during the process who will guide you with any queries.
Team InsideIIM Please provide WAT Topics asked during the process in the past years.
IIT Bombay Once you are shortlisted, all candidates will be sent a preparatory brochure containing a consolidated list of WAT topics and other interview-specific advice.
Vishal Garg I am IITR pass out  2012, during our time MBA scholars were not looked upon with due respect among most , as many were of the opinion, why MBA from an institute known for technology. Is this of any relevance in IIT-B?
IIT Bombay No, IIT Bombay's management school is one of the most reputed institutions in India. SJMSoM has established placements in all fields be it Operations, Finance, Marketing or Consultancy. Apart from this, we have distinguished faculty members, visiting faculty members and a highly adaptable atmosphere within IIT. The UG and PG students often work together in organizing events etc as well. We collaborate with the IITB community for our Business festival. We conduct CAT GD/PI workshops for IITB students. We also collaborate for the Entrepreneurship Summit of IITB to name a few.
Ramkumar Durairaj What kind of profiles is offered for a guy with 4 years of Work ex in IT.
IIT Bombay IIT Bombay has a 500 acre campus and all the facilities you need. So don't worry. When you come for the interviews, accommodation will be taken care by us. Just go through our placement reports. We have lots of IT companies offering different types of profiles. Work experience will definitely be an advantage if you want to get back into the IT industry after your MBA.
Follow SJMSOM at sjmsom.insideiim.com