Battle 5 – IIM Calcutta v/s XLRI Jamshedpur – There should be 1/3rd reservation for women in Business Schools in India (FOR)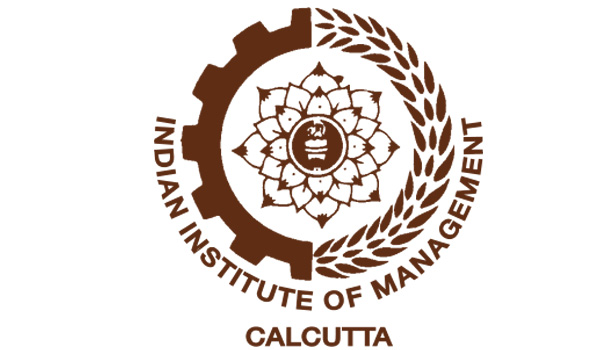 The Great Indian BSchool Debate – Battle 5
IIM C and XLRI resume their legendary rivalry in the final battle of The Great Indian B School Debate. Comments will be enabled at 13:00:00 IST after the CounterPunch is uploaded
(Read here for Battle 1: IIM Lucknow vs FMS Delhi)
(Read here for Battle 2: IIM Ahmedabad vs IIM Bangalore)
(Read here for Battle 3: IIM Indore vs IIM Kozhikode)
(Read here for Battle 4 : JBIMS Mumbai vs MDI Gurgaon)
Please note that the arguments put forward below cannot be ascribed as the participants' individual opinions. All arguments put forward are only for the purpose of this debate competition.
There should be 1/3rd reservation for women in Business Schools in India
FOR the motion: IIM Calcutta                                                                   (Read XLRI's argument AGAINST the motion)
A business school is a place where students learn more from their peers than from their books is it not? Is it not a place where people from various diverse backgrounds mingle and enrich each other? If you feel so, do read what these accomplished people have to say about Indian business schools:
[1] "ICICI Bank is committed to have more women at the top. But if business schools are producing only 15-20% of women, the real problem is the lack of women in the managerial ranks. How will you have a pool of women who can be groomed into leadership roles" says Executive Director, HR, K. Ram Kumar.
"Diversity breeds performance. The quality of viewpoints is much better if you have gender diversity in the group" says Yashwant Mahadik, HR head (Indian Subcontinent) at Philips India.
These people are stating a fact that no one who has ever studied or worked in a higher educational institution can deny: The proportion of female students in post-graduate programs in India, including the ones for business education in India is not high enough. Here is a comparison of gender diversity in 2011 of some of the top ranked business schools in the USA and in India. [2]
| | | |
| --- | --- | --- |
| Business School | Number of women | Percentage of women |
| Harvard Business School | 353 | 39 |
| Stanford Business School | 320 | 39 |
| The Wharton School | 380 | 45 |
| Indian School of Business | 165 | 29 |
| IIM Ahmedabad | 41 | 10.9 |
| IIM Bangalore | 86 | 22.51 |
| IIM Calcutta | 33 | 7.2 |
| IIM Lucknow | 80 | 19.8 |
While IIM Kozhikode and IIM Shillong, to their credit, have a better gender ratio of over 33%, their examples are not enough to refute the fact that the number of women in business schools in India is not enough. The statistics sound worse when one considers that this year, IIM Calcutta called a mere 170 women for the interview process as opposed to 1430 men. And as the opening quotes suggest, this is not what India Inc, with whom Indian business schools have a symbiotic relationship, wants.
The arguments in favour of reservation for women in business schools in India can be understood after explaining the causes of this current problem using certain phenomena.
The Engineering Effect:
Most of the business schools in India, in spite of trying to be objective in their selection, end up admitting engineering graduates. The rationale for this seems fair: Management is gradually becoming more analytical and oriented towards Mathematics, and the students with the best analytical minds pursue engineering after finishing high school. It is no secret that our engineering colleges have few women, though the ratio isn't as bad as in business schools. Does that mean that women are not as analytical? No. Every year girls are among the top scorers in the Board Exams in the national level. This year, Shreya Vardhan, created a record by scoring a perfect 2400 in her SAT test and in her TOEFL test, a rare international achievement. And yet, there are relatively few women in business schools. Why? This takes us to the next explanation………
Expectations from Society:
Most women are not oriented towards higher studies. This is primarily because society has different expectations from them than from men. While men are expected to excel in their careers, women, even today, are expected to only complete a minimum education after which their role is expected to shift to the household where they become "homemakers". They are raised and conditioned with these expectations right from childhood and for a vast majority of women, these become self-fulfilling prophecies. The conditioning starts right from childhood when girls are selectively and deliberately groomed to perform household activities while boys are exempted from the same. The grooming only intensifies as the girl grows older and by the time she is in her final year in college, her parents are already searching for a prospective husband for her.
It is true that many women join the workforce after finishing their undergraduate degree but these women are also less likely to go to a post-graduate business education program as their parents would rather invest their money in their wedding rather than the fees of a program whose return on investment depends solely on the rank and pedigree of the institution. And the returns of business education programs are not very good for colleges that are not in the top two tiers.
The cumulative effect of such a social mindset is that women feel discouraged to pursue business education. Thus, women already have a psychological handicap of lack of encouragement, as opposed to men. Since this handicap is not of their own doing, it is only fair if they are given an extra fillip in the selection process.
When one thinks of a way to compensate for this handicap, gender-based reservation comes first in the train of thought. To the opponents of reservation, this means a different form of discrimination: that against men, many of whom are bound to have better scores and credentials than several of the women selected through reservation. And that leads us to………..
Positive Discrimination:
When a male and a female candidate come under scrutiny for selection and they have similar backgrounds and credentials, then the female candidate can be preferred over the male candidate. This practice, called Positive Discrimination, is already prevalent in business schools in the USA and Europe. Since fixing a quota for women is bound to invite accusations of the Murder of Merit, this policy ensures that both merit and gender ratio are preserved and thus, fulfilling the purpose of reservation without implementing it the way it is in India.
In this time and age, when Indian business schools are leaving no stone unturned to go international, it is only logical that they take some concrete initiatives to improve gender diversity which is one of the things that make business education a transformative experience. When one debates on whether 33% reservation for women is needed or not, it must be observed that the debate is not about reservation itself, but about the essence of business school culture: Diversity.
– Mohamed Afzal Hussain & Nishan Konar
 Read everything about IIM Calcutta here
Counterpunch
 XLRI's counterpunch to IIM Calcutta's opening arguments
We also agree with the contention that gender diversity enriches education in B schools and hence B schools around the world have diverse classrooms and Indian B –schools are striving hard to increase the diversity in the batches. Hence the most pertinent question is "Does reserving seats for women increase diversity of B schools"? The biggest bane that Indian B schools suffer from is the non heterogeneity of the application pool. Since majority of applicants irrespective of gender are from an engineering background these institutes are forced to sacrifice diversity.
Top 15 B-Schools By Percentage Of Engineer Intake
Overall
Rank
B-School
Percentage
ofEngineers
1).
Indian Institute of Management, Ahmedabad
89.9
2).
Management Development Institute, Gurgaon
82.0
3).
Xavier Labour Relations Isntitute, Jamshedpur
76.3
4).
Faculty of Management Studies, Delhi
72.0
5).
National Institute of Industiral Engineering,
Mumbai
100.0
6)
Bhavan's S. P. Jain Institute of Management &
Research, Mumbai
62.0
7).
Indian Institute of Foreign Trade, New Delhi
70.0
8).
Institute of Management Technology, Ghaziabad
63.0
9).
Shailesh JMehtaSchool of Management,
IIT Bombay, Mumbai
100.0
10)
Xavier Institute of management, Bhubaneswar
61.0
11).
Deaprtment of Management Studies, IIT Delhi
89.0
12).
Foundation for Organisational Research &
Education (FORE), New Delhi
37.0
13).
International Management Institute, New Delhi
45.0
14).
Goa Institute of Management, Goa
51.7
15).
Indian Institute of Forest Management, Bhopal
30.0
Source :www.Onestopmba.com
Hence if they go ahead and reserve 1/3 rd seats for women firstly this move would kill diversity as most of these women would be from the same background, secondly it kills meritocracy and the overall learning experience of these B schools will be devalued. If the argument is that Indian B schools forcibly through reservation should have more women students in the batches as it compares favourably with the global b school statistics, then the fundamental flaw in this argument is that these foreign institutes end up selecting more women without affecting the overall diversity of the batch  as these women are from different backgrounds unlike in India, secondly the threshold of selection is never lowered to admit women and the overall quality of the classrooms are never adversely affected.
Engineering Effect
Our friends in the initial part of their argument states by quoting various sources that diversity positively influences learning in B schools but later they contradict their own views by stating that the rationale of Indian B schools admitting more engineering graduates is fair as management is  gradually becoming more analytical and oriented towards Mathematics. It's also pertinent to note here that analytical skills is just one of the skills needed to be a good manager and there are a plethora of other competencies like decision making, leadership, influencing skills, team orientation etc  that a manager needs to posses depending on the organization, work profile, location etc and hence the only way a real life work environment can be simulated in classrooms is by having students from different backgrounds work together and share their experiences in classrooms. Majority of the Indian engineer's male and female work in the Information technology sector hence where is the case for diversity if B school classrooms are filled with these engineers.
Expectations from the Society
Here our friends argue that the society in general discriminates against women making them play a lesser role compared to men and in most cases women are not encouraged to pursue post graduate education as their parents marry them off rather than send them to institutes like the premier B schools. Here we ask a question does reserving seats for women in B schools change the mindset of these parents or the society in general. We know that the social stigma against women are still deeply entrenched in our society and when instances like female foeticide are still prevalent in many parts of the country how will reserving a few seats in B schools change the attitude of these families. Secondly if reservation is given for women the beneficiaries of the same would be those candidates who would anyways be willing to join B schools giving them an unfair advantage over other deserving candidates a situation similar to the creamy layer among reserved communities enjoying the benefits of reservation. If the major issue here is that of female empowerment then the best way to bring that about this is by awareness, law enforcement and highlighting the success stories of women and how society in general benefits from an empowered female population.
There is also another aspect to this, in spite of the deeply entrenched stigma against women there are clear signals of change in our society especially in the recent times. There is greater acceptance and empowerment of females which is amply indicated by- the fact that there is far greater acceptance of the girl child(the female: male sex ratio has increased from 927:100 to 940:100 ). This acceptance is fast moving from merely having a daughter to giving her an upbringing at par with the male child, and to accepting her as a colleague or manager at work.
The second indicator would be delayed family phase which is demonstrated by the fact that many women now want to 'complete' their education and be 'financially independent' before they marry and contribute to the family income.
The third indicator is education. In the last few decades, there has been a steady rise in the demand for universities and higher education in India. Today more and more women are enrolling for higher education. As per the Ministry of Human Resource Development, the enrolment figures in higher education are 4.6 million females compared to 7.1 million males6.The relative enrolment of women in higher education has increased by 10 per cent between 1991 and 2001 as compared to a mere 2 per cent in the 1991-2001 decade.
Hence to provide reservation to women in general in B schools is an affront to their capability especially when women have repeatedly proven that they can excel in all fields many of which have until now been considered the exclusive forte of men.
Our friends conclude their argument by bringing in positive discrimination which is followed by business schools in USA and Europe. If they are supporting positive discrimination its implied that they are against reserving 1/3rd seats for women in B schools as positive discrimination is done to increase the diversity in B schools not only gender diversity but also overall diversity of the batches to prevent students from one background dominating the classrooms. Positive discrimination positively influences diversity as the rigour of the selection process is still followed where as in case of reserving students undeserving female candidates will get into the institutes.
We end our counter punch by stating that gender diversity should be increased in B schools by measures like positive discrimination and reserving 1/3 rd seats for women would dilute the quality of B school graduates further this move would hardly empower women.