'I'm Proud To Be Part Of Such A Life-Changing Experience Where Brilliant Small Initiatives Can Change The Society' – Sanjana Garg – Best 50 – Class of 2016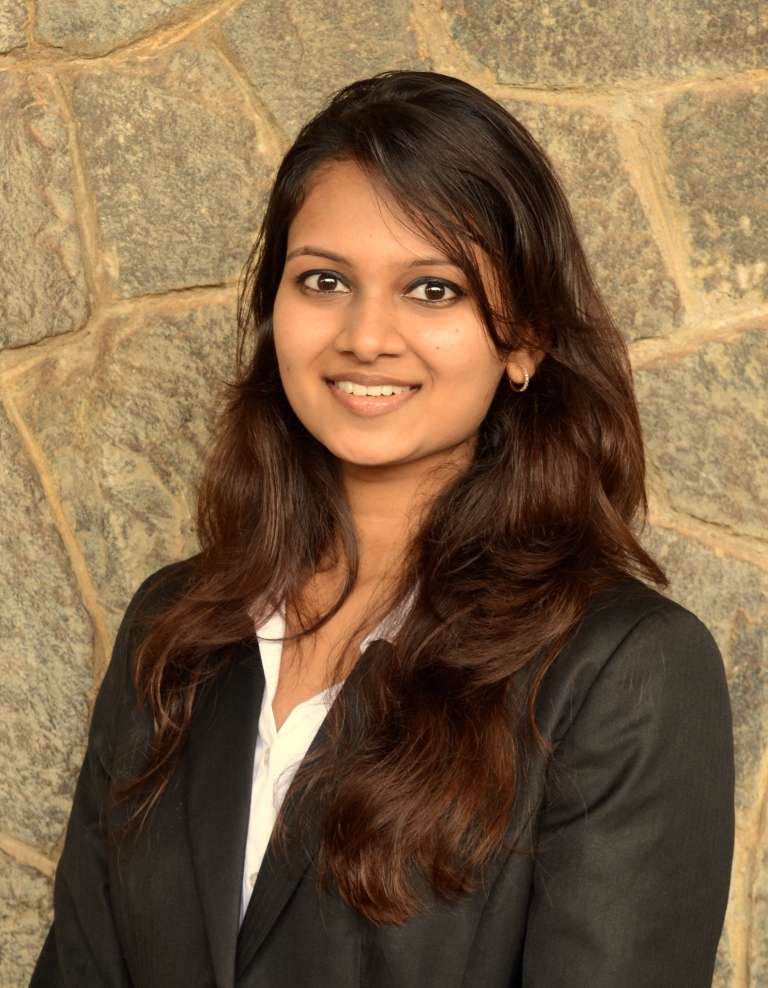 Sanjana has been chosen as one of the top 50 most employable candidates across schools and programmes in India for the Class of 2016. She has one of the best 50 profiles among the candidates who participated in the Best50 competition.
I am a person who craves for experiencing diverse opportunities through which I gain new perspectives irrespective of outcomes. I took up Electronics & Communication engineering specifically since it is one of the fastest growing industries where human innovation is changing technological perceptions every day. A consistent performer in academics, I was awarded a bronze medal in graduation. Finance, as a subject, had always fascinated me right from my undergraduate days. Hence, I joined the Investment Banking Division of Motilal Oswal Financial Services for 7 months and worked on live deals. As part of a prestigious institution like IIM K, I had diverse opportunities to test my competencies and was exposed to various situations where I learnt to analyze while thinking through all eventualities. This is because of the interdisciplinary nature of the MBA program which is IIM K's strength.
One of my biggest accomplishments is winning the Country Championship for JP Morgan's flagship IB competition-'The Deal'. One feels proud to be titled the best across campuses and of getting appreciation from Corporate Heads for the ideas you pitched. I was even awarded a PPI by JP Morgan. To explore the other side of me, I decided to do my summer internship at Hindustan Coca-Cola Beverages, where I developed strategies to scale-up the water business in Gujarat.
I have held various PORs throughout my academic career. Presently, I am the Coordinator of Finance Interest Group at IIMK organizing activities throughout the year and placement mentorship for finance enthusiasts. I am also elected to choreograph all dance shows and administer national level competitions at IIMK.
The line 'you can neither fail nor succeed without action', perfectly summarizes my outlook. I believe, I have evolved as an empathetic professional and a motivational leader, who handles uncertainty with composure and tries to supersede my own benchmarks by excelling in every field I stepped in.
What have you done at your Post-Grad/Business School/Undergrad level that makes you stand out from the crowd?
Post Grad (IIM Kozhikode):
– Coordinator, Financially Yours, Finance Interest Group: Led a team of 20 to organize workshops, seminars & placement mentorship for finance enthusiasts
– Coordinator, Footvibes, Dance Club: conducted and choreographed dance shows on various occasions
– Awarded PPI from JP Morgan's Investment Banking division through a rigorous process
– Country Champion, "The Deal 2015", Investment banking competition, JP Morgan
– Campus Finalist, IB League Challenge, Investment Banking Case Study Competition, HSBC
– National Winner, Marketing Mania, Online Quizzing Festival, IMT Ghaziabad
– National Finalist, Industry Inc.(Kurukshetra), Ojas 7.0, Case Study Challenge, SPJIMR Mumbai
Undergrad level (JIIT, Noida):
– A consistent performer in academics, I secured the third rank in graduation
– Coordinator of Cultural Society: administered events, promotions, sponsorships and publicity during cultural fests
– Coordinator of Robotics Club: conducted multiple sessions for 200 students on robots design, construction and working
– Lead Member, dance team which finished 3rd at Centrifuge, Spring Fest, IIT Kharagpur
– Awarded for 'Best Design' in intra-college Line Follower robotics competition
What have you done in your life that you are the proudest of?
I worked in association with Rajiv Youth foundation to create a day care old age home in Manjeri, Kerala with a mission to "Reach the unreached". It is an initiative which will not only improve the well-being of the elderly in Manjeri but also bring two generations together in a society which is slowly becoming disintegrated and nuclear. It will be a platform to the elderly to socialize with the youth and share knowledge and experience in related fields of profession. I am proud to be part of such a life-changing experience where brilliant small initiatives can change the society. 
Meet the rest of India's 50 Most Employable Management Graduates from the Class of 2016 here.