In Conversation With Members Of INCA – The Social Sector Club Of IIM Calcutta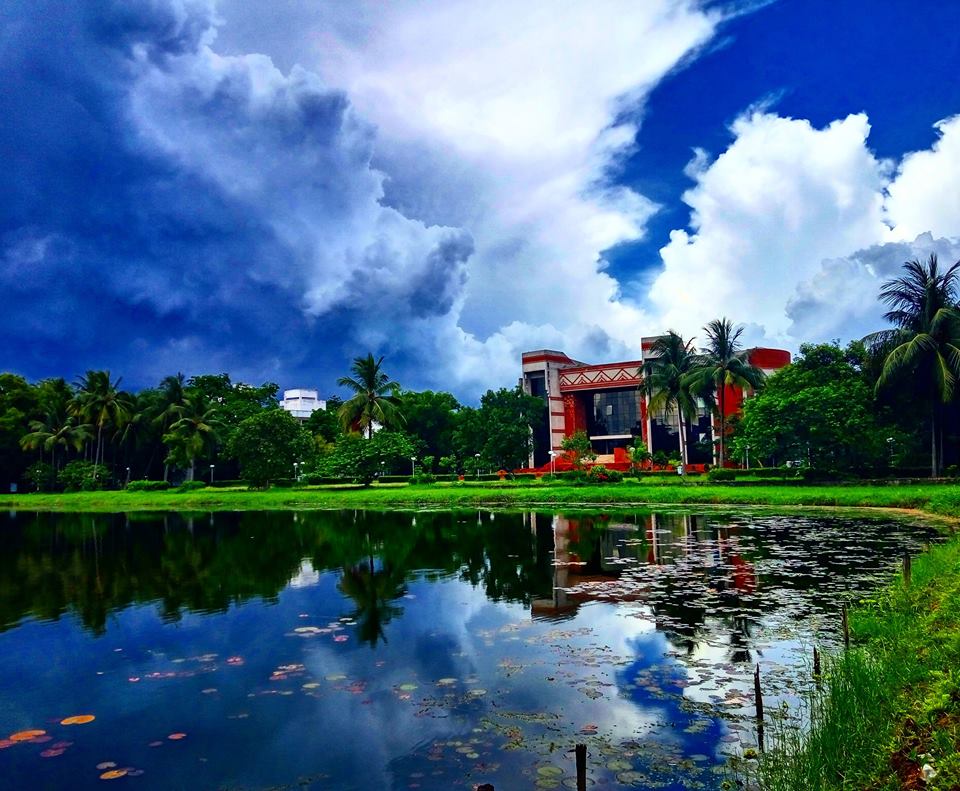 INCA (Initiative for Community Action) is the club at IIM Calcutta that works in the social sector. It has been around for 2 decades now. One of its latest endeavours has been organising a Changemaker Series in collaboration with Save the Children India on the theme of "girls' safety". In the hectic life of a B school, can a club working in the social sector gain any significant traction? Is it something that is gaining importance nowadays? I felt the best way to find out was to talk to Krishnendu Giri and Biswajit Biswas, both devoted club members at INCA and PGP 2 (Second year) students.
Niranjan: How did INCA get to where it is today?
Krishnendu: It was basically set up as a club that would handle live projects in the social sector. Most of these would be from NGOs. This would give students the chance to learn something that was not taught here. It was not very popular then. Over the years, many different initiatives were tried. But the turning point was the Unnati program. It began as an SIG (Special Interest Group) in 2016. It involves students teaching underprivileged kids. This year, we merged both Unnati and INCA. Now apart from live projects, we are actively able to bring about change. We are no longer just giving strategies, but also implementing things. We are also appearing in the newspapers now. This year, we were featured in the Times of India, Business Standard and others.
N: What are the major activities or events of INCA?
K: Unnati is now a yearlong event of INCA. The lessons that we teach can be taught by someone else also. What is more important is that we convey that we are available for them. We also bring in people for talks who are not well known yet. For instance, we would prefer to invite the founder of a low scale NGO than the head of CRY. That is because people would already know about that person or they could Google it. We call the people whose stories are not known. We also hold blood donation camps in collaboration with other groups. We also have cloth donation drives as mentioned previously. We had a stall called Swabhimaan as part of an event where students sell their own goods and all the profits from this stall, INR 8340, were donated to Unnati. We also partner with Robin Hood to manage wasted food. We also contributed to the Kerala floods this year at short notice.
N: What is the perception of INCA among fellow students?
K: When I entered IIM C last year, INCA had been ranked 16th among all clubs here (There is a club rating process by students that happens periodically). When our batch took over the club, we realised that Unnati was not doing well. So we created a new POR called the Unnati Point of Contact. Their job would be to ensure classes are carried out successfully rather than them taking classes themselves. We also merged Unnati with INCA. We focused on new events and streamlining the earlier ones. One thing we did was a door to door campaign. This was not to seek votes. The aim was to collect clothes.That way, we just connect with students. Students are able to see us with bags and this conveys that we are indeed working. I am glad to say that the latest club ratings showed that we are top club in the campus!
Biswajit: Over the past 3 years, there has been a genuine belief among students that this club is contributing to society. We have also created a culture within the team of welcoming new ideas, wherever they may come from. This has helped our image.
N: What are some issues that you face?
B: Sometimes the commitment gets lost along the way. One reason is that this year we were unable to interact often face to face with the junior members of the team. This was due to our staggered schedules. Interactions in person create a lot of team bonding. Another thing is that implementation in a club like INCA is always going to be hard as it involves ground-level work. But we are working on it and the results are beginning to show.
N: How do you recruit candidates?
K: We hold interviews for everyone but do not reject anyone. 50 students had filled the EOI and we selected all. That number continues to rise. More volunteers are joining almost every day. We believe that whoever is enthusiastic for a cause like this should be allowed to contribute.
N: What is their motivation to join or be a part of INCA activities?
K: One of the motivations is that they are seeing the difference that we are making and they want to contribute to that. People also feel joy when they see that their students are scoring well. Blood donation, of course, provides immense satisfaction to the donors and organisers.
B: The academics here are very rigorous as compared to undergrad. Hence, social acts of this kind provide a welcome diversion. People also undergo a change in mindset after coming here. They realise that after this, they are probably going to have a long career without any further education. So they begin to see the value of emotionally investing in an activity apart from the work that one does anyway. Students also get to interact with people they otherwise typically would not in a business environment.
That was encouraging to hear indeed! We hope INCA continues to rise from strength to strength. All the best to all team members and volunteers involved!
Niranjan Jha
More than anything else, it is stories that I am captivated by. It could be about cops, animals, Test cricket or Colonial India. Reading, writing or listening to stories livens up my day. I am looking to help people out with their career decisions and MBA options. I am a chemical engineer from IIT Bombay and entered IIM Calcutta immediately after that. I am from Bangalore. I am currently a member of the Student Team at InsideIIM.