Indian Navy Band performs at IIMA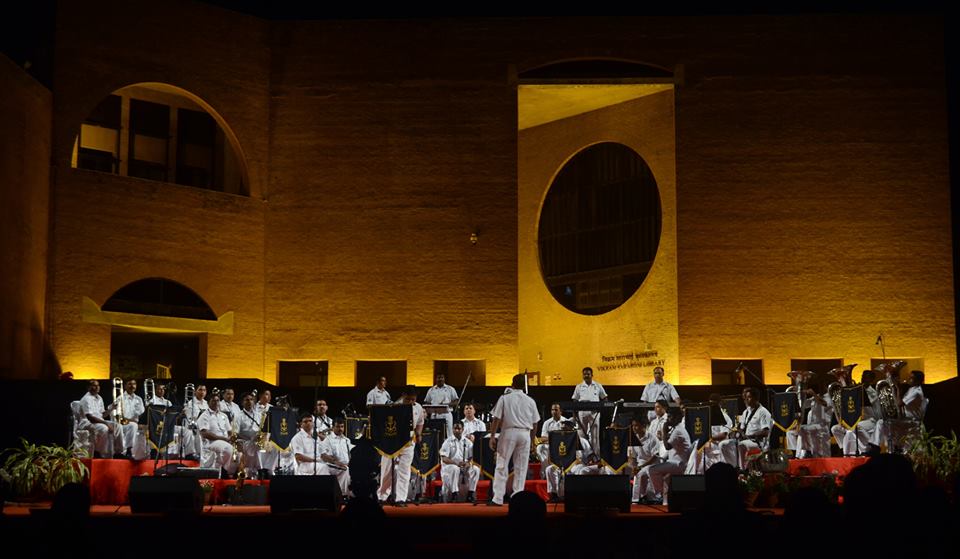 The Indian Navy Band performed at the Indian Institute of Management, Ahmedabad on the 21st of February. The concert was organized by the ninth batch of the Armed Forces Programme 2013-14 and was the first of its kind at IIMA. The band had come all the way from Mumbai and has performed at numerous concerts across the globe.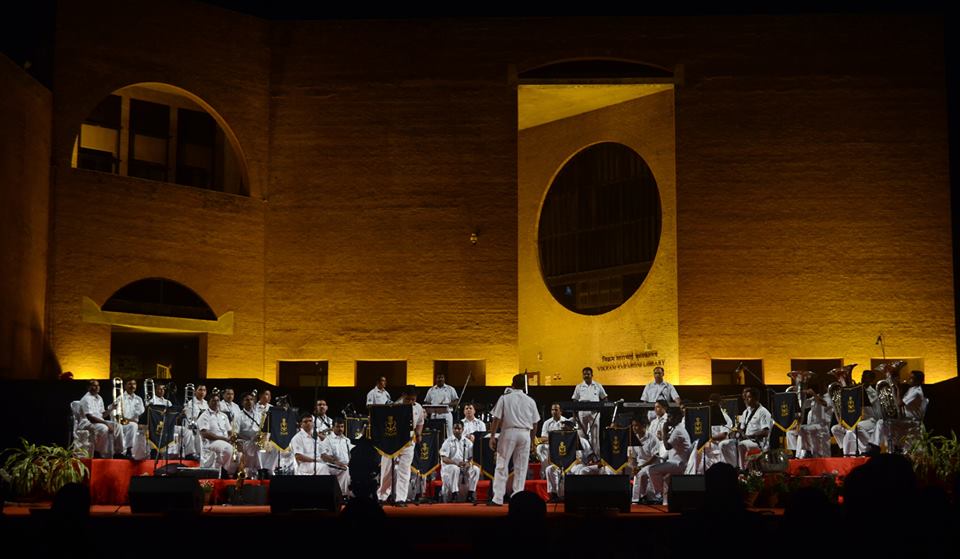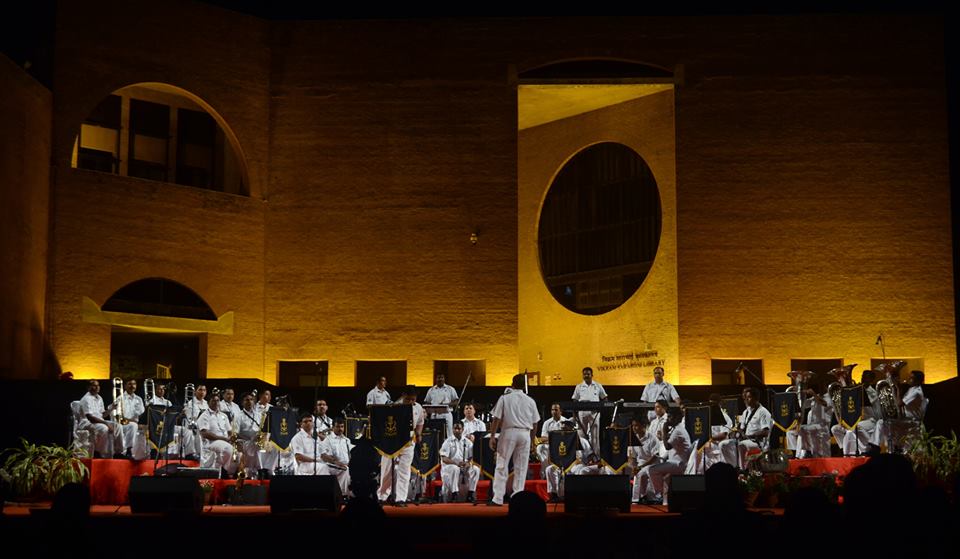 The concert was a musical feast set against the amber hued Louis Kahn Plaza. The Band performed different forms and genres of music, producing a rich tapestry and embodying India's abiding characteristic of 'Unity in Diversity'. They left the audience awe struck by their magical performance. Their rendition of 'Cornfield Rock', 'Bharat HumkoJaan Se Pyara', 'Rock and Roll Medley', 'Havana' and 'SareJahan Se Achcha' were some of the highlights of their performance.
The turnout was overwhelming with the entire LKP filled with people who at times hummed to the tune of famous numbers like 'Tum hi ho', 'Monica, Oh my Darling' and at times were spell bound at the immaculate execution of tracks like 'Toss the Feathers', 'The Final Countdown'.
The Director of IIMA Prof. Ashish Nanda praised and marvelled at the performance by the band and presented them with a token of appreciation. The concert ended with the Band playing the Indian National Anthem.
The concert was a true testimony to the glory of the Indian Navy Band and to the fact that the men in white are equally talented in all spheres of life.