India's Most Desired Campus Recruiters – InsideIIM Recruitment Survey 2016
InsideIIM Recruitment Survey 2016 – Season 5 (Click to answer)
Did you know that Mckinsey & BCG are the only two firms who have occupied the top positions in Consulting since this survey began? Do you know that HUL absolutely dominates mind space across campuses as per our survey among FMCG firms? ABG is now very close to challenging TAS for the top position among General Management recruiters! Know all this and more. But first please take the survey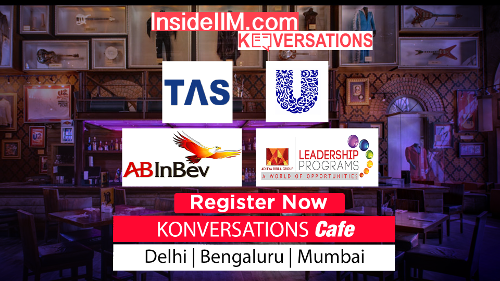 Last year, the following companies were chosen as Dream companies by the Class of 2016. Which companies will feature in the list this year?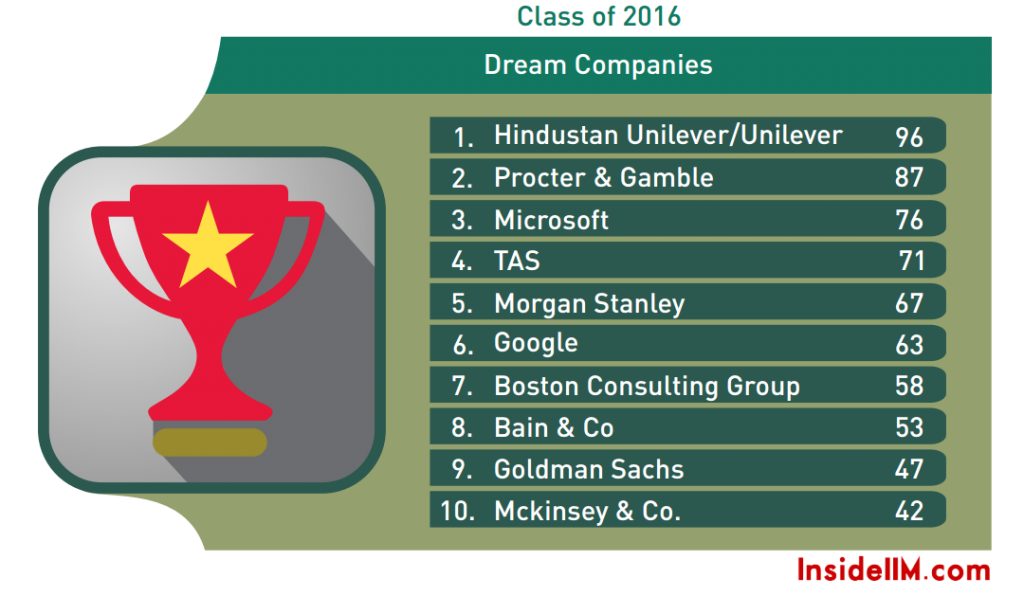 This is the 5th Season of our Annual Recruitment Survey. This survey is our attempt to bring out some clutter-breaking insights with respect to what young employable Indians want , their perceptions and preferences. Please click here to access data for the past 4 years.
The survey is open to MBA aspirants, current students and alumni of business schools across the country. Please fill the survey sincerely, the results of this survey will throw light on some critical factors which will not only help hundreds of aspirants looking forward to be a part of India Inc but also individuals who have embarked on their professional journey.
Please be rest assured that enough safeguards have been put in place to prevent rigging of the survey. Ballot stuffing controls are also active.
If you have any other queries please write to us at editot(At)insideiim(dot)com.