Indofash : A Unique Startup by an IIM Alumnus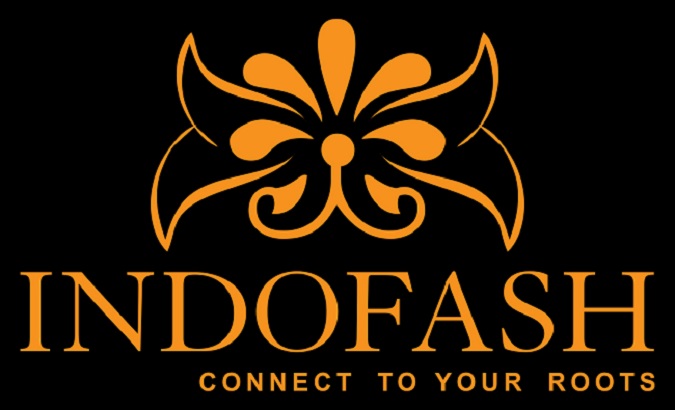 Description of the startup in one line
Indofash is internet first ethnic wear brand synonymous with authentic Indian regional specialties and a one stop shop to buy exquisite Indian fabric arts.
Founders Pallavi Mohadikar – CEO & Founder:
An IIM Lucknow graduate, Pallavi is passionate about fashion and shopping, and belongs to a weaver family where she grew up seeing her grandfather weave beautiful tussar silk sarees. She started envisioning about her own brand since her IIM L days. Following a brief stint with Goldman Sachs, where she gained experience in corporate strategy, she founded Indofash to bring the traditional Indian fabric arts to the global stage and make a difference in weavers' lives.
Vikash Bhagat – Co-founder:
Vikash, IIM Ranchi graduate, has worked closely with weaver societies in his previous employment with Jharcraft and shares excellent relationship with the regional fabric houses. He is the sourcing powerhouse of Indofash and is key to maintaining our supplier relationships. He loves travelling and spotting these unique arts across the country, and handpicking nothing but the best for Indofash showcase.
Shashikant Chandak – Co-founder :
Civil engineer by profession but graphic designer by passion, Shashi embarked on his creative zest with designing structures for L&T. Soon his penchant for fashion retail took over and since then he has been orchestrating fashion photo shoots, designing product portfolios and catchy web interfaces for us. He is the brain behind our social media ads, fashion look books and visual merchandising for Indofash.com
Pramit Mukherjee – Financial Advisor:
An IIT Kharagpur graduate, Pramit has 5 years of experience in banking and financial services, through Goldman Sachs and Credit Suisse. He has worked on IPOs, M&A and corporate restructuring in Europe Retail sector and has extensive knowledge about the Retail industry. He is actively involved with startup accelerators like Tracxn and also drives our core retailing and channel partnership strategy.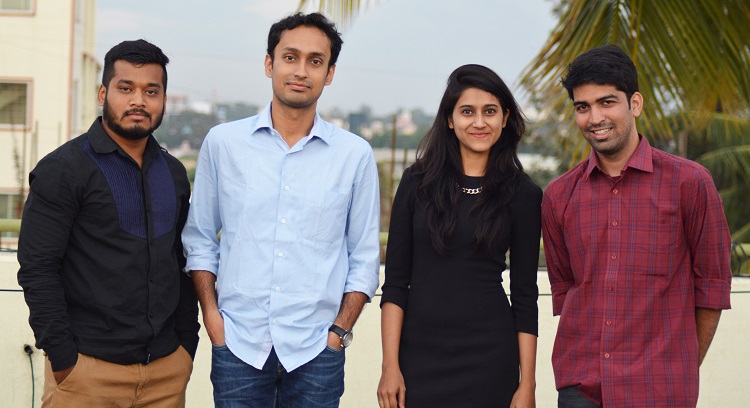 An Interview with the Indofash team
Q1. Can you give a brief description about the Startup?
Indofash is a humble attempt to bring together the age old authentic fabric arts across India. Indofash aims to discover, brand and present to patrons worldwide the authentic Indian fabric arts woven on the finest material and inheriting the artistry of 100s of years of weaving tradition. We work closely with weavers from small villages, covering 12 states, and reinvent these natural fabrics and prints into ethnic and contemporary garments that customers would love to own. Indofash is the flag bearer of genuineness and fair trade for both customers and weavers. Our shopper's only worry is which style and color to choose while lost amidst the plentitude of varieties of rich Kanjivarams and Tussar silks. We want to be the trusted partner and stylist for our customers on their most special moments and cherished occasions. Our products become fond memories of a bride in her dazzling wedding saree, a brother gifting her sister, a daughter choosing her mother's birthday present, and many more.  
Q2. What are the different Products/Services offered by Indofash?
Our core products are Indofash branded sarees and dress materials available on sale at our portal Indofash.com. In sarees we offer Kanjivaram, Bagru, Mysore silk, Paithani, Chikankari, Tussar silk, Eri silk, Pashmina, and Mulberry silk. Our Indigo collection includes indigo dyed Kurti fabric from Bagru, Rajasthan. We also offer dress materials, fusion wear including crop tops and palazzo pants, and stoles. Our products span exclusive fabric arts from different geographies: Tamil Nadu, Karnataka, Maharashtra, Uttar Pradesh, Rajasthan, West Bengal, and Odisha among other states. We are also launching our accessories line including bags and wallets with a touch of Indian ingenuity. We ensure hassle free delivery to our shoppers through our shipping partner FedEx. Our customers receive their orders in a specially made baggage and wrapping, and a hand written note reminiscing them of our culture and tradition which they just patronized by shopping with us. On special occasions like Rakhi, Eid, Diwali, Mother's Day, we gift our customers with a matching stole to go with the saree or dress material. Our products are also available for sale at Indianroots under brands Indofash, Silk by Indofash, and Kapaas by Indofash, Amazon India, Flipkart, Myntra, and Etsy. Additionally, we are about to launch Indofash's flagship store retail concept in collaboration with Lotus House (GVK group), which has 6 stores spanning the major international and domestic airports across the country, and also in GVK One mall, Banjara Hills, Hyderabad.
Q3. Who are your market Competition / Competitors?
The Indian ethnic women's wear space is a highly fragmented category, with major share of market lying with unorganized store based retailers. In the organized space, there are few major brands and platforms like FabIndia, Craftsvilla, Indianroots, Jaypore, Tjori, Sudarshan Silk, Utsav Fashion, and Sooch. The competition is mostly on breadth and variety of ethnic wear products on offer, and shopping convenience. The major online retailers are focused on replicating the customer experience in a typical store based purchase scenario – large collection to choose from, the look and feel of quality and authenticity, and novelty value of owning the product for a special occasion. There is limited competition on pricing as higher pricing is perceived as a sign of superior quality. There is also a fair bit of competitor focus on accessories that are made from ethnic designs and fabric  
Q4. What is the USP (Unique Selling Point or Differentiation) of Indofash?
Product discovery:
Indofash stands out of competition on its unique content based and awareness driven approach to retailing. We help our customers unravel the exquisite arts from every nook and corner of the country, through our Blogs, Vlogs, and our arts exchange portal Indofacts.in. We help our customers connect to our rich heritage and help her choose the right saree or dress for the right occasion. We pamper our customers through our depth and width of products. Our customers don't feel alienated because of their location, as we make them rest assured of quality and authenticity of our products through our original video feature on the arts discovery.
Design expertise:
India is a land of festivals and we have the sarees along with background stories to go with each one of them! Our expert team of stylists and designers are cognizant of the needs of a modern woman, and customize designs and fabric to suit her. We work closely with our weavers and implement the best practices of manufacture and quality to make every single saree and dress material impeccable.
Accessibility:
We ensure the most seamless shopping experience for our customers. We are one stop solution to purchasing a saree for any occasion for a customer browsing from any part of the world. A customer can purchase a Kanjivaram saree without traveling to the remote Kanchipuram village in Tamil Nadu or drape herself in the choicest Chikankari without the hassle of exploring the lanes of Lucknow. Our online stylist Esha advises customers on matching accessories to go with any saree and dress.
Q5. Tell us something about the ethnic women's wear Market.
The current size of ethnic women's wear market in India stands at $13.5bn. We operate out of the segment of the market which is accessible online – at present only $500mn but a hyper high growth category. We expect the online ethnic women's wear market to grow at 30.0%+ to reach $2.5bn by 2020, facilitated by the sharp increase in internet penetration and proliferation of smart phones in India. Outside India, US and Middle East are prime markets for online ethnic wear, which is also growing at a steady rate of c.15% and c.30% respectively, as of 2015.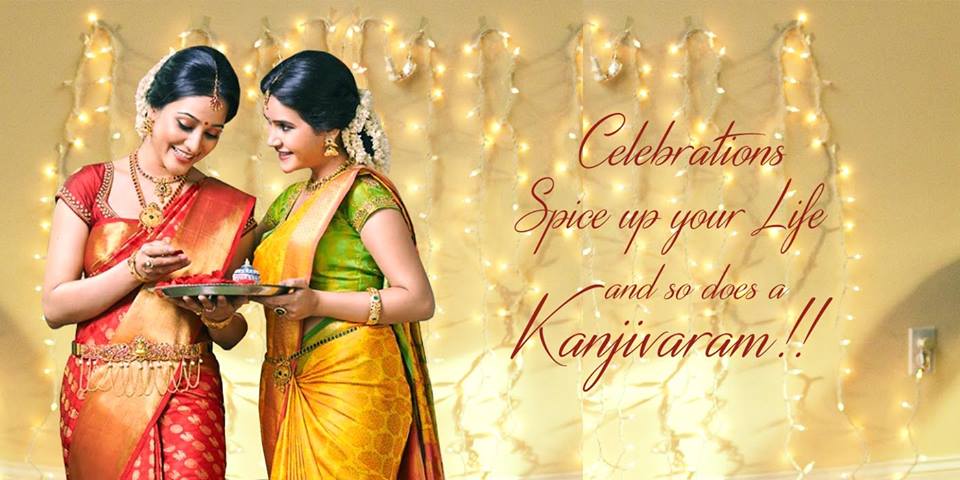 Q6. Tell us something about Indofash, its history, achievements, traction & Stats.
Indofash.com came online in June, 2015 and started gaining tremendous traction from August onwards. Over last 6 weeks, we have fulfilled more than 100 orders. Indofash.com is clocking an average user session rate of c.600 per day as of September. Also, our month-on-month user sessions are growing at 100%+ since August. We have managed to lower our bounce rate to 50% from 60%+ at our launch, and are working on continued enhancement of our landing page. Average page views per session is inching towards 4, while average session duration is at c.3 mins and increasing every day. At present 80% of our traffic is from India, 13% from US, and the remainder from Middle East and RoW. We have received and delivered orders to the remotest corner of Assam, and across the Pacific to New Zealand.  
Q7. What is the Business Model of Indofash?
Discovery of arts and onboarding of weavers: Our dedicated team work day in and day out to explore hidden fabric arts all across India. They travel to the remotest corner of the country to discover such arts, meet with the weavers, document a day in the weavers' lives, and come back with a sliver of our rich heritage and hope for the weavers.
Design training: We educate our weavers from our detailed trend study to identify the most in vogue designs and colors for the season. We also keep giving continual feedback to our weavers based on our customer experience, and strive to incorporate new customer choices and emerging fashion trends.
Procurement and Inwarding: Once we start working with a weaver, we completely adopt his loom(s) and start procuring from him. For a launch we generally onboard 5 pieces of a particular SKU, while for ongoing orders we purchase in units of 2-4. Our shipments generally reach us through road/rail freight from the villages to our warehouse in Bangalore.
Sampling and Quality check: Our dedicated team quality checks each and every saree, dress material and accessories in the minutest detail. We have very strict quality check standards and even a loose thread or a miniscule spot may lead to rejection of the product.
Branding: We tag all the products which are tested OK with our QC team, and move on to do photoshoots for Indofash.com. Our photoshoots are done in the most realistic ambience and lighting that suits the particular product, be it a lush rustic setup or a glittering wedding night.
Retail: We list our products across Indofash.com and our selling partners. Once and order is received on Indofash.com, we fulfill it as soon as possible through our shipping partner FedEx. For our selling partners, we directly dispatch the inventory to the customers based on the order received.
Feedback: We believe in learning from our experiences. We highly value customer feedback on our product quality and service. We pick up key comments from our customers and translate them to design requirement and service enhancement request. Till now not even a single product has been returned to us by our customers for quality issues. Neither have we failed to deliver an order by the designated date.
Q8. Any other thoughts you want to the readers to take note of?
We remain focused on scaling Indofash. At the moment our priorities are to add 50 more specialties to the portfolio by December 2016, and serve 30,000 orders a year by December 2016. We are also working to build out Indofacts.in as an online Video Content platform to educate people about the history and making of the arts. We are aware of the solid traction from outside Indian markets and want to focus on cross border selling. We also aim to explore additional channels to reach our target customers by increasing offline presence through shelf space collaboration in various retail outlets. We want to preserve our heritage of fabric arts and revive the weaving industry in India by giving due credits to the artisans both monetary and credential wise. We also aim to attract youngsters to work in this industry by offering them the path to career growth and personal fulfillment.
~ As Narrated To Sambit Rath, PGP 2014-16 , IIM Bangalore
Indofash Website: http://www.indofash.com/
Read the interview of Indofash Founder
Sambit Rath
I'm nOt a cOmplEte iDiot, oNly mY bRain iS miSsing. I m noT a NUT, bUt i caN SCREW yOu welL.! I was born intelligent and FB has made me even worse ..or better...or worse...i am quite not sure what FB has done to me but i am sure that i was born intelligent !!!!!!!!!!! i am romantically challenged i am a cool guy having inwardly outgoing nature. i am passionate abt wasting time... been doing tht since i was born... i know i m trying to be funny here but I am wasting time Girls dig me.........Miners have a crush on me!! I know everything about nothing." Wherever i go Trouble follows. I am not perfect...but some parts of mine are awesome i have an open mind, but my brain keeps falling. I have nothing left in my right brain and there is nothing right in my left brain i think i m confused. now... no i think i m not The problem with me is i am too inteligent otherwise i would have become the president of america like bush has !!!!!!!!!!