IndoreHacks : A Call For Ideas That Inspire!
The pace of change, increasing complexity in the society and the need to tackle our socio-economic working means has never been so important. A collaboration between Social hackers and entrepreneurs is what the society needs right now.
Transforming ideas into business opportunities in an intellectual sport. To accomplish this the IPM E-cell and Enactus team of IIM Indore come together to organise the first edition of Indore Hacks: A Social entrepreneurship hackathon.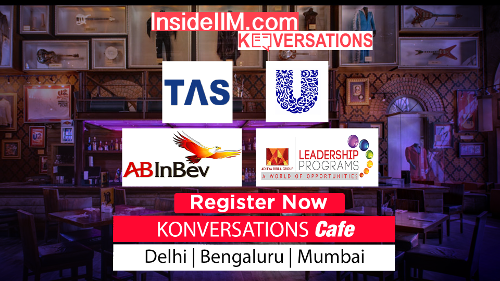 Firstly, we would like to thank the Indore Police Department for all their valuable resources that helped in shaping the event. Without their co-operation and guidance, the event wouldn't have had its feet on ground.
Indore Hacks is an initiative to get solution thinkers along with authorities to create disruptive and innovative solutions for public welfare. It serves as an ideal platform for Start-up Enthusiasts, Designers, Developers and Marketers to come together, brainstorm an idea, deduce smart solutions, develop a product and establish a start-up in just 24 hours.
The aim of this social hackathon is to pass the baton to the young innovative minds to work for the society and contrive a fresh perspective to the existing issues of the society to make a difference.
We are looking forward to solutions that:
•          Are innovative and sustainable in the long run.
•          Create an inclusive service.
•          Ensure maintenance of quality of data and services.
•          Link to the open marketplace and efficiently manage data assets of third parties in the same.
The registration process for the event has kick-started. Teams from all over the country compete in an online screening round where they'll be given a case study. Upon clearing the screening, the selected teams will advance to the on-campus round. The event at IIM Indore commences on 16th of December, where, the participants will be given a case to solve from the Indore Police Department about a persisting, social issue in the region. Participants will be given 24 hours to brainstorm, pitch their idea, interact with mentors and co-create a consistent and reliable solution under their guidance.
The winners get a cash prize of ₹40,000 along with monetary and non-monetary resources to implement their idea and build a sustainable and scalable business around that idea.
We are pleased to invite you to Indore Hacks where you will have the opportunity to co-create data-driven solutions in an open, fun and interactive way. This hard-to-miss event offers you the opportunity to work with the authorities to promote your solutions and explore how they can be used in practice to solve real problems.
Come and join us on the 16th of December. Reveal the creative ideas lurking in your brain! And don't forget – It's the little things that make the real change.
Important Dates:
10 Nov – Registration Opens
25 Nov – Registration Closes
25 Nov – Case for Round-1
28 Nov (EOD) – Submission of Solutions
1 Dec – Declaration of shortlisted candidates for campus round
16 Dec – Campus round at IIM Indore – Indore Hacks