Induction Of IIM Ranchi 2016-2018: Creativity At Its Best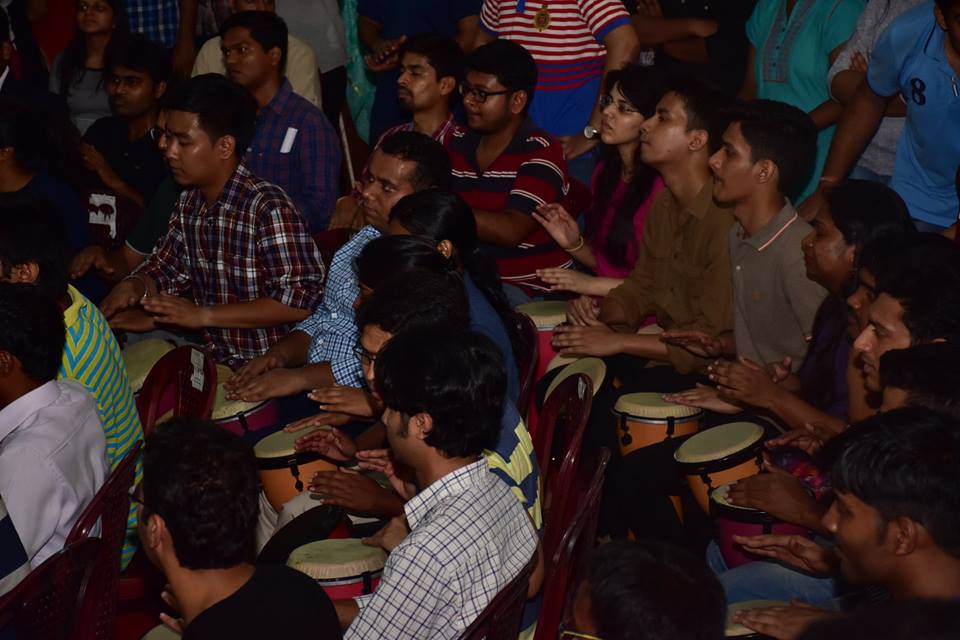 The induction program of IIM Ranchi began on 18th June. Our batch assembled at 'Mayuri Hall' and we were all welcomed by our director Prof. Anindya Sen. His wise words filled us with confidence and gave us an insight into the journey ahead. At the end of the Day 1 induction we were all informed that though officially we are part of 'IIM Ranchi' but unofficially we are still not part of IIM Ranchi and to become one we have win all the challenges that have been planned for us by the seniors and faculty members and our challenge starts from today. The first challenge was a 24hr movie making challenge where in 24hrs we had to make a 5 min movie on a topic which was allotted to us. Our batch was divided into 9 teams and the deadline to submit the movie was 19th June 11:59:59 am.
So, here we were on Day 1 of our induction, our entire doubts and uncertainties aside and all of us focused on how to present the best movie that we can. The effort put in by us finally paid off. The movie challenge turned out really well. The faculties were mesmerized by the creativity of our batch. This was followed by a 'management challenge' where we had to make a kiosk to present in a creative way what management was according to us, sports challenge, treasure hunt, city tour and each time we were divided into different teams. Each challenge was unique was designed carefully to bring out our creativity and to make us bond together as a team and also make us interact with our seniors and with each other. Along with the challenges were also informed about the various clubs, committees and SIGs by our seniors. We also participated in the 2 days Yoga workshop on international Yoga Day. It was very refreshing.
One of the best parts of our induction program was the Drumming event which was organized in the evening after the management challenge, where we all sat in a circle and drummed in unison to celebrate. Most of had never drummed before but after few minutes we all were drumming like experts. Actually, it didn't matter if we were doing it right or wrong the only thing that mattered was that we were all enjoying the moment. The rhythmic thumping sound made us forget ourselves and we landed into another world where there was only peace and happiness.  It seemed as if the rhythms were giving the message that life is a celebration, enjoy every moment of it.
And then came the 'D-day' of induction program. For the 10th day of induction we were divided into four groups' drama, arts, music and dance. All the groups had 3 teams which competed with each other. All the teams performed their best and judges were really surprised by our performance. There was more than one instance where judges were unable to decide the best team. The induction finally ended with an oath ceremony of being the students of IIM Ranchi and forever standing by its ideals and principles. Well the best part doesn't ends here. When next day we attended the classes our teachers were still wooed by our performance and creativity and appreciated us even in our class. They also expected us to show the same level of commitment and creativity in our classes as well.