Industry Stalwarts To Discuss Corporate Longevity At XLRI's Annual Operations And Strategy Symposium – Synergy On 29th October 2017
XLRI – Xavier School of Management, India's No. 1 Private b-school, will be hosting the 7th edition of Synergy – its Annual Operations and Strategy Symposium on 29th October in Jamshedpur.
The conference is the flagship event of the two committees of XLRI – AXIOM, Association at XLRI for Industrial and Operations Management and CRUX, Consulting and Research Undertaking at XLRI. The conclave has always been the breeding ground of innovation as industry leaders, academicians and students come together on a common platform to discuss their views on relevant issues in the industrial landscape of India.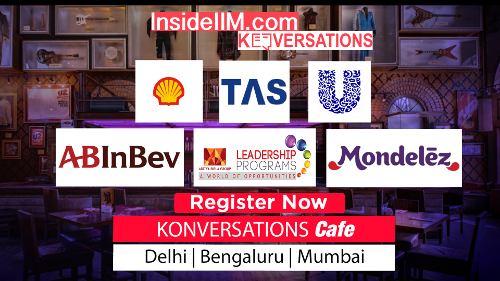 Over the years, the symposium has had eminent speakers including Mr. Jaspal Bindra (ED, Standard Chartered Bank Plc), Mr. Shankar Narayanan (MD Carlyle India) and Mr. Sanjay Bhandarkar (MD, Rothschild India), Mr Jagdish Kapoor (Former Deputy-Governor, RBI), Mr Sanjiv Bhasin (Chief Executive Officer, DBS), Mr. Krishna Kumar Natarajan (MD & CEO, Mindtree & Chairman NASSCOM), Mr Ashok Venkatramani (CEO ABP News) among many others.
The theme for this year's conference is 'Strategies for Longevity: Ensuring Success in a Dynamic world'. It will revolve around the idea of organisational innovation and finding a sustainable competitive advantage to keep abreast of the emerging trends across the industrial landscape.
The speakers for this year's edition include eminent personalities like Mr. Shubhayu Sengupta (Senior Vice President, Hinduja Global Solutions), Mr. V S Shridhar (Sr. Vice President & Head – Internet of Things Business unit at Tata Communications Ltd.), Mr. Ravi Mishra (Founder & CEO of Medinfi Healthcare), Mr. Sandeep Chatterjee (Senior Manager, Deloitte India), Mr. Atanu Ghosh (Founder CEO of Salt n Soap and Bluebeak solutions) and Mr. Abhishek Narain (Director – Data & Analytics, GE Digital).
The symposium will include an enriching speech from the keynote speaker, Mr. Shubhayu Sengupta, a panel discussion with the business leaders on emerging industry trends, and business case presentations by students from top B-schools across India. It will also host the finals of Drishtikon, XLRI's Annual National Paper Presentation Competition.
About AXIOM: AXIOM is an initiative, started in 2004 by the students and the faculty of XLRI to help the students gain an insight into the intricacies of industrial and operations management. Efficient managerial skills in handling operations to bring about cost savings and creating effective processes is the norm of the day. The role of Operations and Supply Management in achieving this cannot be undermined. AXIOM attempts to extend the understanding of international best practices and develop interest among students for the same. AXIOM endeavors to spread awareness and understanding of managing production processes and delivering services through effective knowledge sharing.
About CRUX: CRUX – Consulting and Research Undertaking at XLRI is the exclusive committee for consulting on campus. The committee's vision is to promote XLRI as a premier consulting destination. As consulting becomes one of the most sought after career options at XLRI and with many of our alumni holding leadership positions, CRUX is dedicated towards honing current students' consulting skills and help them achieve their goals in this career path.
External Linkages
Established in 1999, ExLink is the media, branding and PR cell of XLRI Jamshedpur. Responsible for managing print and social media branding for the institute, ExLink is the face of XLRI to the world and maintains relationships with all stakeholders such as prospective students, recruiters, alumni and internal committees on campus.