Innovation With A Touch Of Social Responsibility – My Summer Internship Experience With Bosch – IIM Trichy
It was sometime in the evening when my friends aired the news of my selection in Robert Bosch as a Summer Intern in Marketing. This was the time when I had a very limited awareness of how and what I was going to do for my internship in a World Class Organisation. Here, I will be sharing my experiences and key learnings at this summer internship. I believe this will be helpful to all, especially those who are interested in pursuing a career in the Marketing domain.
The name Bosch needs no introduction. Headquartered in Stuttgart, Germany, Bosch is ranked 78 in Global Fortune 500 Company list for 2016. As the tagline goes "Bosch – Invented for Life", it has been one of the leading and most trusted company that cares for the communities – not only through a plethora of advanced products and services but also through its CSR wing. Yes, you got it right. My internship at Bosch was in the CSR wing but in the Marketing domain. Sounds totally unrelated and diverse, isn't it? Just wait and watch, the story unfolds here.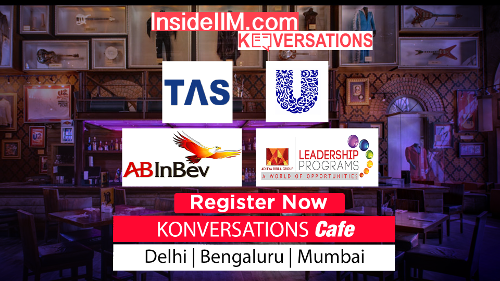 The internship at Bosch is one of the most structured I have ever seen. I was already informed by my mentor about my roles and responsibilities, well in advance. This is one of the reasons that why Bosch is coveted, so that one can have an unforgettable and enriching experience.
My summer internship program started as usual with the induction program at Bosch India, headquartered in Bangalore. They introduced mainly about the guide and yes, about the dress code too. I found a token of solace in the fact that I didn't need to wear formal dresses in the sweltering heat of this time of the year. This relaxed me to work freely in a jolly mood, without inhibitions or being overwhelmed, though I needed to brush up my skills in basic marketing and strategy, namely like how to create an effective questionnaire and how to conduct an in-depth interview. Such skills surely helped me in many of the live projects in marketing. And obviously, Marketing Research tips and tricks work well.
My project was to create an ecosystem for Technology for CSR club where I was supposed to come up with a marketing strategy for the sales and marketing of Assistive Devices in the little known and unorganised marketing segment comprising of "People with Disabilities". Rather than describing in paragraphs, I believe everyone loves reading through the discrete points to avoid excessive taxation of the brain. So here I present to you some of my learnings or some "myth busters"  or facts check for your ready reference:
# Myth 1: You know the city best.
I would suggest people to visit their reporting office at least one day before and obviously at the office timings (as mine was in Bangalore). This will give you an approximate time duration so that you are on time right from Day1.
# Myth 2: The mentor is the "Corporate Boss".
Not so true. I met heads of different departments and everyone was more than a guide, always willing to help you out and lead you to your goal. Respectfully, they are among the best brains these companies have mostly because of their enriched corporate experience. They will help you come out of your theories to the practical live market.
# Myth 3: Marketing is all about "Travelling".
Obviously, marketing includes travelling, but it's not only about travelling. I believe it's all about creating/expanding your own networking, acknowledging people from different domains and bringing all of them on a common interactive platform. I had the chance to interact with NGOs based out of Bangalore, MNCs hiring persons with disabilities and Manufacturing units for the assistive devices. This prompted me to understand how these entities work and most importantly how to integrate them to a common platform.
# Myth 4: The mentors don't have the time.
True to some extent, but will solely depend on the quality of your work. They always weigh your work to the value added to the project. The moment you add some value and you earn the time. Fortunately, my mentor mostly had the time for my doubts, discussion and the plans.
Besides, I worked in a diversified team consisting interns from the field of Medical Science, Journalism, Designers from NID and Engineers from Bosch itself. This is what is referred to as peer learning. You got to know their attributes and the way they can help you out, and these learnings help you out in deciding your future plans on what you want to pursue.
Finally, we have something called "reports". As said, your mentors have the experience in their respective fields, which you can learn. So they advise you to start working on your reports way before to reduce the last minute hiccup. I believe that the same advice should be implemented without delay for your own benefit.
 To sum up, I would say that you need to keep yourself calm and composed, well-focused and target-oriented so that you learn and earn knowledge in these valuable 2 months besides successfully delivering on the responsibilities assigned to you.
Amit Kumar
Amit Kumar is an Electrical Engineer by background from IIT BHU, Varanasi. Prior to joining IIM Trichy, Amit has handled different roles in the capacity of Assistant Manager at Coal India Limited, ranging from being in-charge of Shop Floors to Field Operations in coal mines, located in Jharkhand. He has a lot of experience on field work, having worked in difficult terrains with limited resources. He loves travelling, swimming and also believes in the philosophy of "Health is Wealth". He has an intimate connection working for "Persons With Disabilities" through different NGOs and institutions.