InsideIIM Story of the Year – Created by R.Maheswaran – IIM Lucknow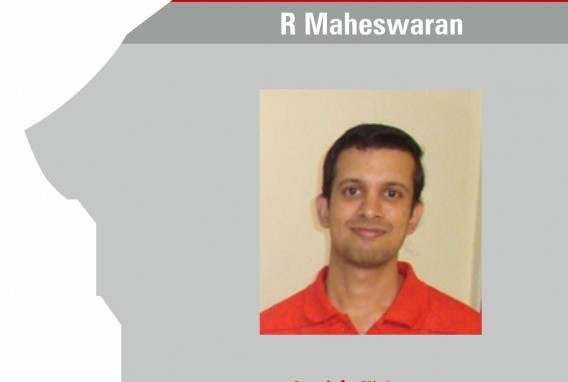 InsideIIM has been built on stories. Some are insightful. Some are opinionated. Some are revealing. Some are funny. Some just present facts.
It was a great year when it came to quality of articles created on this platform. For the purpose of this award, we ignore all placement reports and stories merely stating facts.
Early in the year in late January, one of the articles written by Ankit Doshi that got equal brickbats and bouquets was this one – IIM Grad? Have an IIM call? Show some humility.
Dylan D'Costa's story suggesting people should Delay their MBA was wildly popular and drew visitors from across the world. He gives various reasons why people should work before they take the MBA plunge.
Prince Doshi's Story deconstructing Form 16 and the Salary Certificate has been helping people across India now. Read it here.
Shohita Choudhry's interview with Pallavi Mohadikar has been one of the most popular interviews with a student ever on InsideIIM. Read it here. She talks about how she wants to be one of the most famous IIM Lucknow alumnus ever.
Vishwanath Hariharan's story on the many varieties of Female Business School students which was written in 2012 still managed to attract a huge amount of visitors this year! It is one of the most popular light-hearted pieces on InsideIIM
The article that questions the real worth of brand IIM sparked off a heated debate in BSchool circles and continues to do so!  Read it here
Ankit Doshi's 50 Things about IIM written in 2011 remains a highly popular piece. It keeps attracting thousands.
Interview with CA Hemanshu Chokhani (IIM A alumnus and ex-Booz Consultant) still manages to help thousands of aspirants from all disciplines.  Read it here.
Our special on the state of placements in 2013 and the various reasons behind it went viral on the internet for days. Students and Recruiters wrote to us congratulating us for coming out with that perspective. You can read it here
Apart from these the interview with Saurabh Sengupta (Country Head – Zomato and IIM Indore alumnus) was very popular. The story on Race for Women at the IIMs gained a lot of acceptability as well.  10 Things that make NITIE special and XL Meri Jaan also were part of the chartbusters.
One late blockbuster of the year was by IIFT Student Shambhavi Singh's A girl in a Business School. However, It missed out on winning top honours.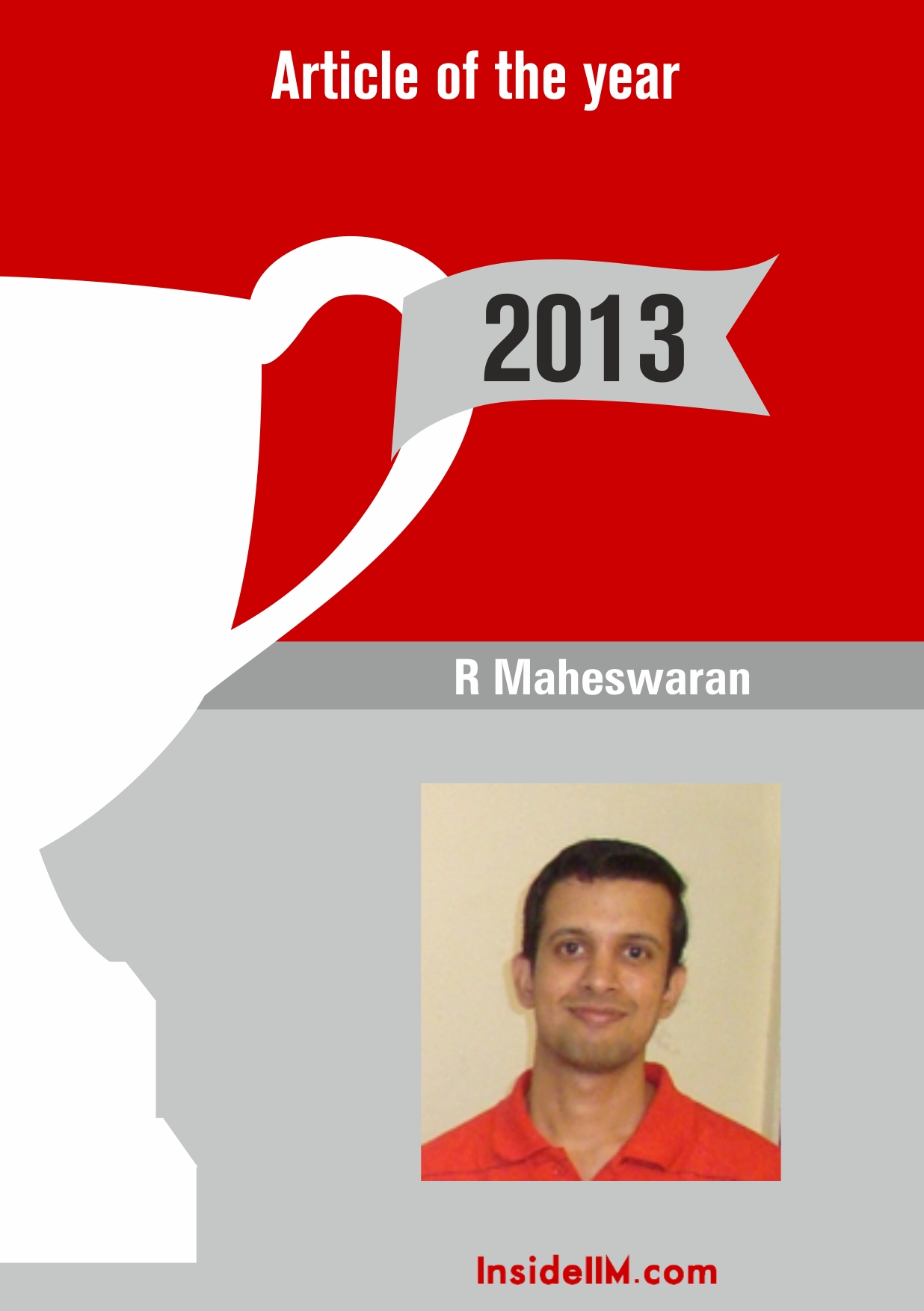 The Story of the Year title belongs clearly to R.Maheswaran's Fair Warning to IIM Aspirants by IIM Student. It provoked equal support and scorn and remained a viral article on social media for months after being published in March. It keeps generating strong reactions till date.  In many ways, it was important for someone to talk about certain things in IIMs (and other top schools) on a public forum. However, the response has been unprecedented. Unfortunately, at times the debate degenerated to one on reservations but all in all this opinionated article created the most waves.
R.Maheswaran will receive INR 10,000 from our newly announced Revenue Sharing pool and will also receive a certificate with citation.
Read about InsideIIM Campus of the Year for Best Content