InSight Special Lecture (32) "Content Analysis of Electronic Conversations" By Dr. Binod Sundararajan, Dalhousie University

Dr. Binod Sundararajan, Associate Professor of Management; Associate Director, Rowe School of Business; Academic/Research Director, CELNET, Dalhousie University will be hosting a lecture on Content Analysis.
Date: Friday, November 11, 2016 | 11:30 am
Venue: Athena Auditorium, MYRA School of Business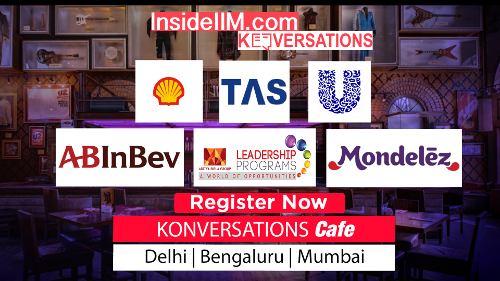 Talk Summary: The talk will focus on how to investigate the effectiveness of text messaging as a learning tool for higher level courses; provide insights into the use of texting as a supplemental, yet critical learning tool in the teaching and learning process and present a modified functional code categories model to assess electronic messages and conversations. Quantitative analysis of survey data indicated that IM and Texting, when used for meaningful discussions around subject matter, gave voice to people in the group and allowed them to overcome language barriers.
About the Speaker:Dr. Binod Sundararajan has Masters and Doctoral degrees from the Rensselaer Polytechnic Institute, USA. His areas of expertise include Organizational Communication, Social Network Analysis, Historical Data Analysis, Systems Theory, Constructivism, Content Analysis, Networking Technologies, Social Media and E-Learning. He has published international select journals and is currently authoring a Textbook on Business Communication titled 'Lean and Ethical Communication for Business' (Oxford Publications). As the Associate Director of the Rowe School of Business, Faculty of Management at Dalhousie University, Dr. Sundararajan is closely involved with the AACSB re-accreditation Process, by institutionalizing Assurance of Learning (AOL). His visit help MYRA in setting up its AOL as part of our AACSB accreditation process.
You are cordially invited
For more details: https://goo.gl/GQVP8j
http://www.myra.ac.in/images/banners/InSight32-Dr.BinodSundararajan-MYRA.jpg