INTERN-AL AFFAIRS – Summer Internship Experience at Citi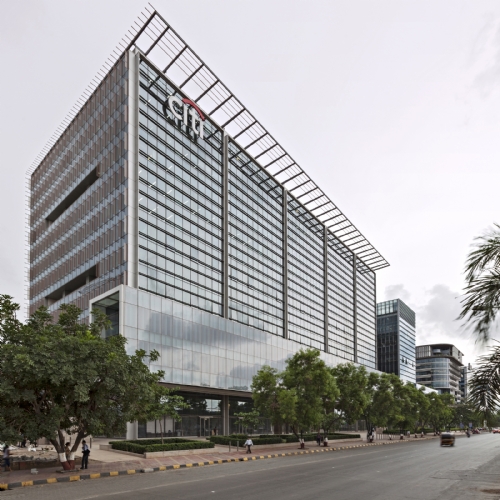 (Vinoo Kurian Thomas is a final year student of the HRM program at XLRI Jamshedpur. This article is submitted as an entry to the Summer Saga 2014 contest at InsideIIM)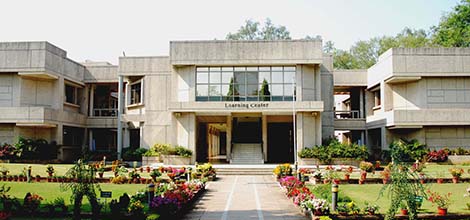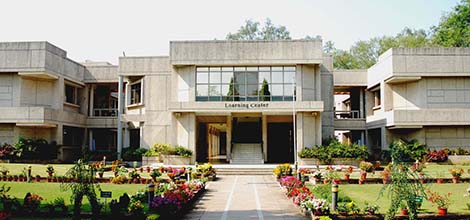 It's funny how the collar button of our shirts have a stubborn resistance to enter its designated slot right at the moment when you most need it. It was that unearthly time in the morning when you can hear the rooster snore, a time when the rest of the normal population is asleep but the grind is well and truly on at XLRI. This is even more pronounced at the time of the Summer Internship Process (SIP) when life at XL clicks into an altogether different gear. As I headed into my first interview process which was with Citi, I remember sending a silent prayer up and hoping for the best. Thankfully, I was able to kick my shoes off and heave a sigh of relief soon. Not for too long though, it turned out, as the month of April trickled ever closer and project details came our way. Soon it was time to pack my bags and move to Maximum City.
My only other tryst with Mumbai lasted for all of exactly 12 hours back in 2013 so I was looking forward to spending some more time this time around. If at all any city should have the legend of 'having a character' of its own, then it's got to be Mumbai. Each suburb has a distinct quality to it thanks to the cobblestone streets of the south and the jam-packed local trains in the North. Mumbai, both the city and its people amazed me with the wide variety it offers for the discerning visitor. I made it a point to visit as many places as possible in the 60 odd days there. Bandra and its many quirky eateries churns out many delectable options for the food connoisseur and the weekends were spent catching up with friends, both new and old. Being a huge movie buff, the summer blockbuster season was the icing on the cake and one could unwind to jumping spider-people, gigantic monsters and mutants. Something I shall never have the pleasure of knowing, however, will be the blatant refusal of autos to move from East to West and vice versa. It's especially frustrating when you live close to the border and the delivery folk bluntly refuse to ferry food across, even if the distance is less than 1km. I'm suspecting its some kind of turf war where both sides stay away from bothering the other. Travelling is for the most part convenient there and Mumbai's mix of fine Cathedrals, a rich culture and tradition of fine arts and a very accommodating clubbing scene made the city close to my heart.
Citi is one of the most respected employers in the B-School circuit and has its HQ at the Bandra Kurla Complex, Mumbai. I was ecstatic to note that interns are offered the finest accommodation. I had heard of employers saying that they like to take care of their employees but this was something special. The Sofitel hotel is a stone's throw away and apparently, is the only Sofitel property within 7000 miles. As I left the auto-rickshaw on the morning of the first day and strode towards the Citi office, I was filled with all sorts of questions that were welling up inside me. It had been over a year since I had worked and memories of the sprawling TCS office in Chennai were still fresh. Home to about 25000 employees., it was very easy to get lost in such a sprawling office there with such a large workforce contingent. As I glanced up at the massive and architecturally stunning FIFC office, I decided that the time had come to find out what I had to offer for Citi and vice-versa. I felt like the weight of my 2 year odd prior work experience was replaced with the thrill of being a beginner in the field of Human Resources again.
Citi has a very structured introduction leading into the summer internship program. After being guided to the venue, the Summer Interns had several interesting events which included an ice-breaker session followed by detailed presentations into the different lines of business at Citi. The great part was that these sessions were taken by the Heads of different Business units themselves. It was among the few times that I had direct access to Thought Leaders and decided to make the most of it. After these engaging sessions, catching up with interns from B-Schools across India and a quick lunch, I decided to head to the HR bay where I would be spending the next 2 months in the field of Recruitment. I was lucky in that my projects overlapped across Procurement, Recruitment, the customer service business and a host of other functions.
The entire HR team was extremely warm and welcoming to all the Interns and a major part of the credit to my fantastic experience at Citi goes to the support and friendliness which I witnessed at every stage within the HR department. Concepts of 'Employee Champion' aside, I have always felt that HR needs to perform the duties of that of a true supporter of all employees and that definitely came across during my time at Citi. I believe work is like a relationship , you have got to make the person-connect work or else one is always going to be unhappy. My HR colleagues had further scheduled for catch-up sessions with the HR seniors which gave me even more access to hear their views on the role of HR, what HR is doing right and what they could do better. I also found myself constantly balancing two very large projects, both in the recruitment space. At Citi, I was pleasantly surprised to encounter XLers at the management levels. They were extremely helpful and their graciousness served as a reminder about the famed XL culture that we hear so much about back at the institute.
The first week of May brought in a special surprise for the interns with an opportunity to interact directly with the CCO, Mr. Pramit Jhaveri. With over two decades of rich experience, the interns had a golden chance to pick his brains and get inspired from the session. Banking evolves leaps and bounds every year and Citi has a strong focus on community and the India Corporate Citizenship is testimony to that.  Having had the opportunity to discuss one-on-one with the CHRO Ms. Anuranjita Kumar earlier, I was not surprised to see that the CCO was also thoroughly charming and professional in his ideas and approach, someone who made it a point to connect with each intern and hear their views on Citi as an employer. Getting continuous feedback has indeed been one of the hallmarks in this company. I was fortunate to get in a couple of minutes of discussion on Art with Mr. Jhaveri. I continue to be a fan of his blog for I used to be reading them even before joining Citi for the internship. A true example of having grown through the ranks, I think he is an excellent role model for all employees in Citi as well as for aspirants like myself. The focus of my time at Citi was to learn as much as possible and make a lasting positive impact by means of contributing at the workplace. The gargantuan nature of the scope of work within HR began to dawn on me and the end of a great 2 months there, I discovered that at Citi, I loved what I did.
Like any other part of Mumbai, Parel has its own uniqueness about it and so it was that the 24th of May heralded the XLRI Alumni meet. I, like most others, was looking forward to catching up with seniors and with legendary alumni who are stalwarts in various industries. There are quite a few XLers in the Citi Mumbai office and I consider myself lucky to have gotten the chance to interacting with them. Besides catching up with my own batch mates, Alumni meets are a great opportunity to talk to seniors and be enthralled by some really hilarious tales back in the day. The meet at the ITC hotel ended on a high note, with a few speed-breakers which involved a torn sandal strap, a missing Nexus phone and a goat.
My time at Citi was characterized by working lunches and chilled-out evenings. Talking about lunches, initially I was missing home food, but then what are friends for? I managed to secure a much coveted invite to a weekend lunch at a buddy's place in Borivali and that also gave me a chance to visit the northern part of Mumbai. One of the highlights of my last 10 days in Mumbai was the chance to visit the Brabourne stadium for the T20 IPL match where Chennai Super Kings successfully stared down the Mumbai Indians. It was the first time I went for a match as an 'away' fan and my Yellow jersey was a rare spot in a sea of blue. Brabourne is just a short jaunt away from the majestic Wankhede but had its own atmosphere and the sellout crowd was witness to some fantastic cricket.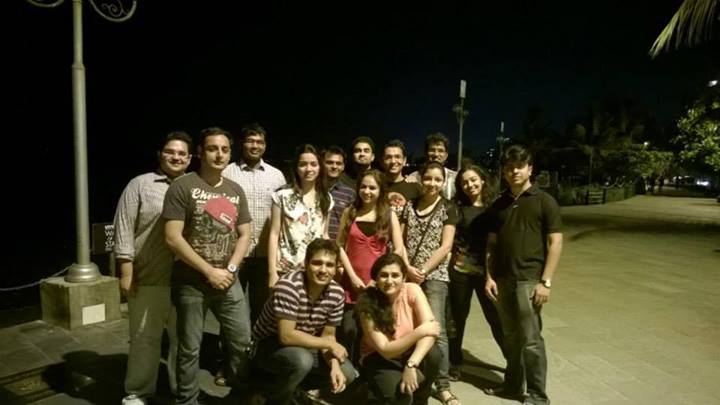 Soon enough, it was time for the Final presentation: two months of work compressed into 2 power point presentations. I also set about completing the Institute formalities with the completion certificate and suchlike. Even a mere act like booking tickets were signs that the moment I was dreading was near. Soon I would have to leave Citi with a heavy heart. The learning experience here has been paramount to me from day 1 and I can tell you that the experience here has been unparalleled. I now know recruitment as a function and I am confident to tackle any challenges head on. Citi gave me a chance to meet so many people and I hope in return that I've been able to earn my fellow colleague's credibility and trust. I signed off for the last time on the 6th of June, content in the knowledge that Citi is indeed a dream employer for ambitious B-school graduates who want to join an organization where they know they can put their full potential to use in order to propel the company forward.
Now if only someone could redesign the collar button in menswear.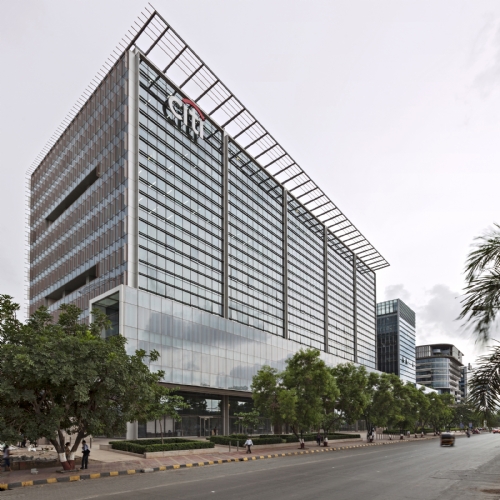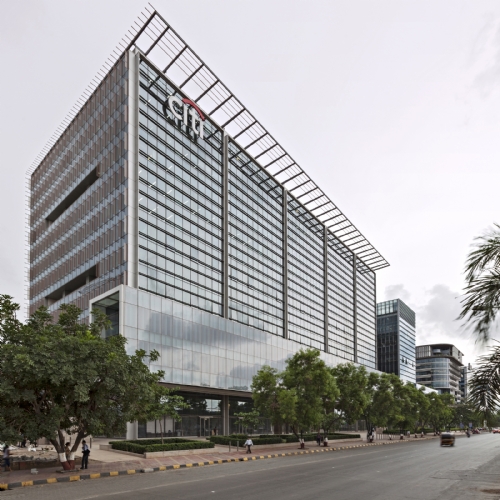 Participate in the Summer Saga Contest 2014.