International placements' pay scales soar at TAPMI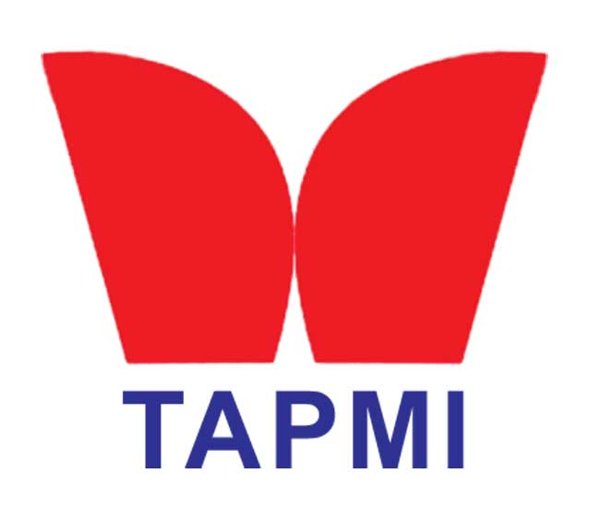 This year, Etihad Airways offered 5 International Placements with the highest pay package of Rs. 47.09 lakhs per annum. The faith in the PGP program of TAPMI saw a tremendous response and support from the recruiters as has been hitherto.  A variety of roles were offered to TAPMI's management graduates from a wide spectrum of sectors across multiple functional domains. These include offers from Consulting, FMCG, Insurance, IT, E-Commerce, Telecom, Media, Confectionary, Manufacturing, Airways, Banking & Finance, Textile, BPO and Logistics, etc. This year saw a significant increase in the number of firms vying to tap the talent on campus, which is a sign of trust by corporates and opportunity for students of PGDM top B- Schools.
TAPMI's placement reports are audited by CRISIL as per the Indian Placement Reporting Standards (IPRS), of which TAPMI is a founding member. The IPRS has been introduced by IIM-A in an effort to bring about greater transparency in B-School placements reporting across the country. With its international accreditation by AACSB in 2012 for five years and national recognition with "A«««" grading by CRISIL for the 3 consecutive years at national and state levels, the 30 years of TAPMI legacy stands on high quality and trust for its management education.
Prof. Chowdari Prasad
Dean (PR) & Chairman-Admissions,
T. A. Pai Management Institute,
Follow TAPMI at tapmi.insideiim.com
TAPMI Manipal
The T A Pai Management Institute (TAPMI) located in the international university town of Manipal (Karnataka), is among the leading management institutes in India, and is reputed for its academic rigour and faculty-student interaction. Founded by the visionary, Late Shri. T. A. Pai, TAPMI's mission is to provide much needed impetus to the task of building professional management capability in the country. In the process, it has also played a role in strengthening the existing educational and health infrastructure of Manipal.