Internship Diaries – Innovation and Entrepreneurship At SIBM Pune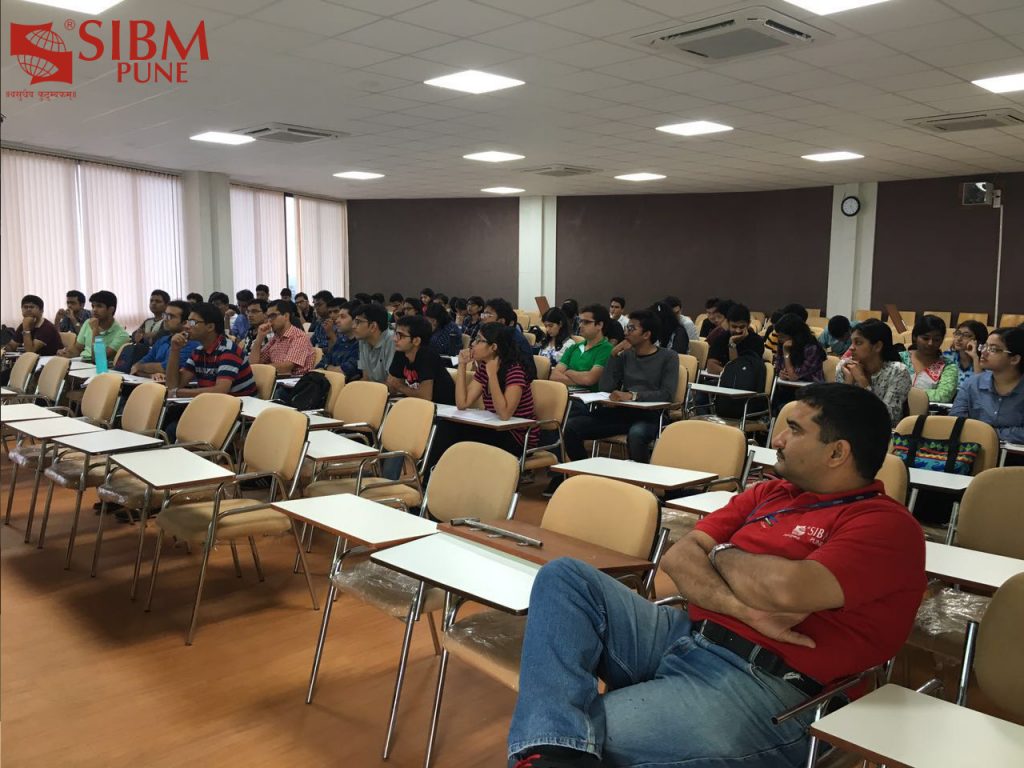 Education through experience is truly today's guru mantra! And here, at Symbiosis Institute of Business Management, Pune (SIBM Pune), we have it imbibed in us. The students of the institute have been taking up internships since time immemorial! The internship lasts approximately two months and this gives the students hands-on industry experience translating classroom learning into practice.
SIBM Pune, started a course MBA (Innovation and Entrepreneurship) last year. The first batch 2015-17 rolled out for their internships this summer. Being entrepreneurship centric, the students have an option to either work on their own business plan or join a firm for internship. The batch had a good mix of students taking up both the given options. Let us see what the experience of some of the students were.
A student, Vibhuti Happa worked at a start up – engage4more.com. During the internship, she was solely responsible for handling two IPs for the organisation which gave her sound knowledge of how Intellectual Properties along with various departments of the startup is of extreme importance to business development and brand building and helps in project management.
Vaibhav Gupta worked with a venture capitalist firm, Ankur Capitals. This internship gave him an opportunity to interact with venture capitalist, investees, investors and the ecosystem which left him rich of knowledge and experience for lifetime.
Shagun Agarwal was a part of an internal strategy building model for the company Lokusdesign. "I learnt management the- design way". She says "I got a new perspective to look at brands and learnt management the design way. The learnings would aid me think innovatively & creatively which can be applied in future".
Kundan Reddy, another student also worked at the design thinking firm – Studio 5B by Dr. Reddy's. Through this internship, he got a real life experience which is so different than what is learnt in a classroom. He believes it sure was a value addition for him.
Sayantan Mukherjee interned as a part of a three-member team of Mahindra Innovation Cell. They had been given the responsibility of brining out strong insights about the harvester business eco system and propose solutions that can eventually become game changing business models. As a part of this project, he visited 7 states over a period of 25 days, conducted 53 depth interviews and suggested insights to the management to further decide the plan of action.
Yashwant Kumar worked with ForclosureIndia, a start-up in banking sector. He was required to work on sales business development and expansion strategies. It helped me understand the culture and dynamics of working in a startup even better.
While many worked with established firms, classmates – Shreshtha Gupta and Geethika Ravindran worked on their own business idea – I Feel Like Dosa. It Is a chain of South Indian QSR aiming at customisation and a fun dining experience. In their two-month long experience, they met a lot of experts from the food & beverage industry who shared their experiences and guided them. The budding entrepreneurs suggest their batch mates and juniors to work on their own respective ideas. "Even though it is a huge risk, the experience and learning is worth it".
Angad Dey too worked on his own venture – Let It Out. As of now, he has kept this venture of his hush-hush however, he says "It was a very great experience, one really doesn't know how it is going to be until one goes out in the field and gets some real time experience by talking to people and dealing with all the aspects involved in such an endeavour."
Hearing these experiences, we understand that classroom learning is a thing of passé and in today's world, we really do need hands-on experience. It is vital to seek the knowledge we gain on the field and the perspective it gives.