Internship Diaries At Nivea – Rhea, NMIMS Bangalore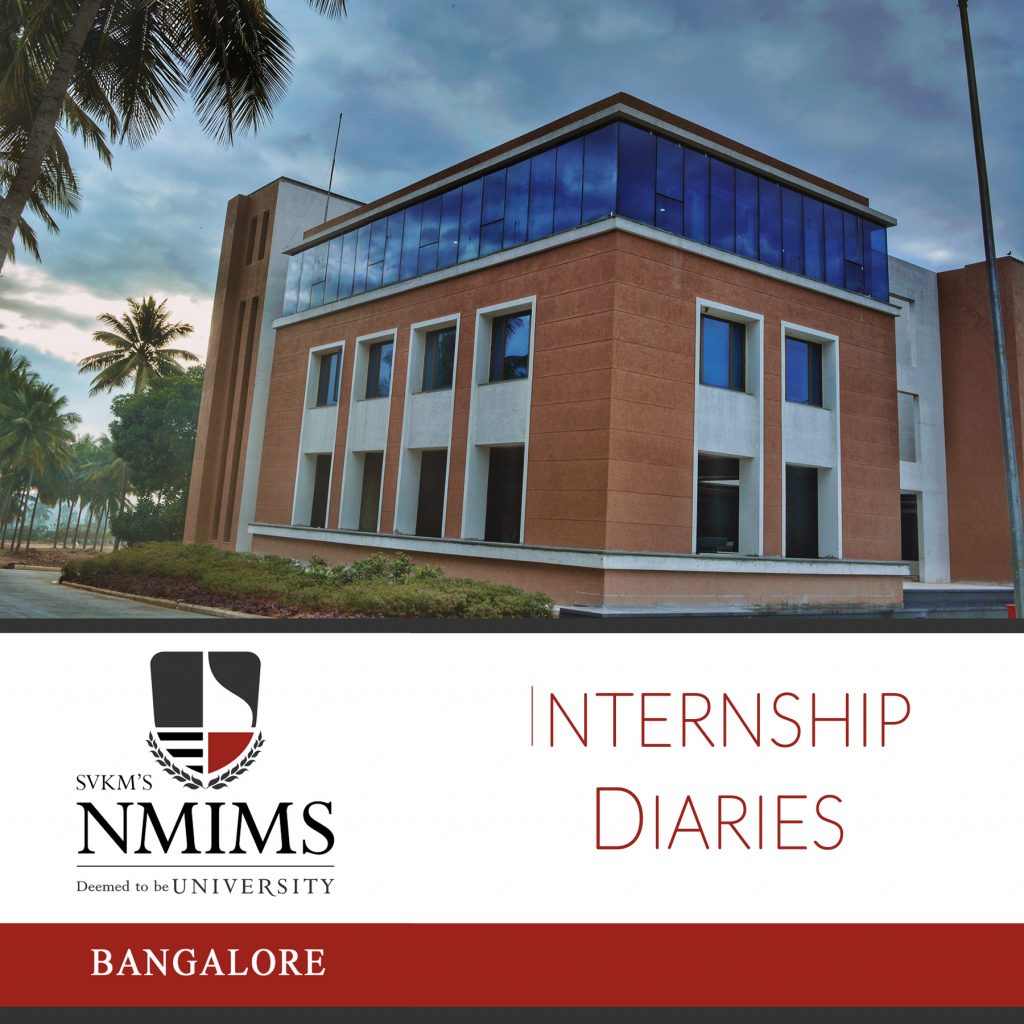 Rhea:
"A calm sea doesn't make a skilled sailor" My Summer Internship with Nivea, one of the largest skincare brands in the world, was an experience that not just pushed me out of my comfort zone, but also gave me immense exposure and opportunity to learn about sales and distribution management through regular market visits in the Bangalore region and interactions with experienced team members. As a Sales Trainee, nothing was more encouraging than to see that my tasks were result-oriented and were directly benefiting the organization. Adding to the enriching learning experience, I also got great amount of visibility and the chance to interact with people from different levels of the hierarchy.
One of my most important learnings was that in order to be successful in the domain of sales, the theoretical concepts and models which we study at B-Schools are relevant to a certain extent only.
What is much more important is the connection in the field work which you establish with your people, the people outside (distributors, retailers), the customers, who form the growth engines for your organization. Thanks to Nivea India, I had a wonderful summer of 2018 and given a chance, I'd do it all over again!
PR Cell, NMIMS Bangalore
The Public Relations (PR) Cell of Narsee Monjee Institute of Management Studies (NMIMS), Bangalore is a student body comprising of both first-year and second-year PGDM students. The PR cell works towards creating and enhancing the brand image of NMIMS, Bangalore through a variety of events and campaigns. PR Cell is also responsible for organising NMIMS Business Conclave and TEDxNMIMSBangalore, which is the flagship event of our institute. Besides organising events, the PR Cell also works towards building the brand for the college through engagement with media houses, promotions on social media, and helping NMIMS aspirants take a wise decision with regards to admissions.