Internship Diaries – The Girl In The New City (Hyderabad)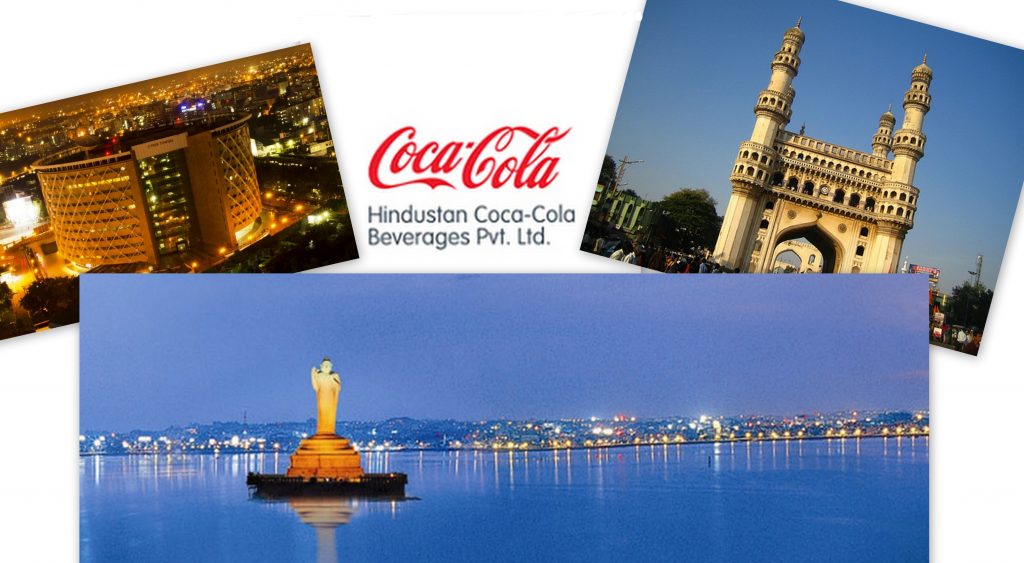 Summer internships give the first taste of intense competition in a B-school. The shortlists and the interviews could all get very intimidating but I was extremely fortunate to have been selected by HCCBPL, the biggest bottling partner of Coca Cola India and the biggest member of the Bottling Investment Group. A few months passed by, the first year was over and it was time for the Internship. I was very excited because it was a huge opportunity and I was supposed to work in Hyderabad, a city I always wanted to explore and stay in. It felt like everything was just so perfect.
The organization believes in investing in their interns, not only financially but also in terms of their resources and trust. Every member of the organization is willing to contribute to the journey, is keen to share their knowledge and groom the young and vivacious interns. My experience was no different. It all started with being mentored by an extremely experienced and knowledgeable guide who ensured I do good work and never feel directionless. It was always a challenge to live up to his expectations but it helped me perform so much better that at times I would be amazed that I was capable of doing something so well. The entire journey was about implementing what I had learnt in the course of the first year and bettering myself.
What added to this amazing journey was the city, Hyderabad, which is a perfect blend of traditional and modern culture. From savoring the amazing biryanis and Double ka meetha to dining out in some of the best eateries and dessert places, from the age old authentic restaurants to some of the coolest cafes, its not just about food it's about the throbbing culture. I genuinely believe this city has some of the best and friendliest people clubbed with an amazing vibe. From the towering malls housing any brand you can think of to the traditional markets of Charminar and Begum bazaar, this city will never let you run out of options. I am hoping a second visit would be in the offering soon.
Today as I sit back and enjoy a laid back day, I look back at these two months and feel so satisfied because I know I had an enriched experience and I cant wait to live those moments again.
———-
About the author:
Tania Mukhopadhyay
Intern – Hindustan Coca-Cola Beverages Pvt. Ltd.
You can read other articles on Internship Diaries here.
Read everything else about XIMB here.
Xavier Institute of Management Bhubaneswar
Xavier Institute of Management, Bhubhaneswar is one of the most coveted B-schools in India. Established in the year 1987, XIMB is known for quality education in the field of Management and creation of future entrepreneurs. XIMB offers to its students three prestigious programmes; Business Management, Global MBA and Executive-MBA. 30 years and still going strong, XIMB strives to achieve its mission of making managers with a human face.