Internship Diaries – The Guy In The New City (Jharsuguda)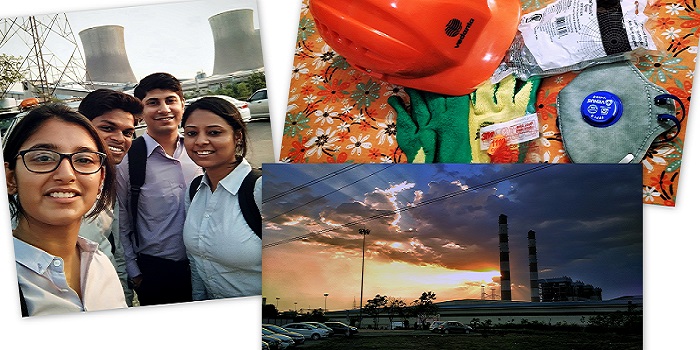 In January, when I managed to crack through the internship process, I had a doubt. Where exactly will I be interning? It didn't make much difference to me after my location was confirmed to be Jharsuguda. When you have spent the better half of your life in a capital city, it is indeed obvious to be apprehensive about living in a remote place like Jharsuguda. While most of my friends had already joined in their respective companies by April 4th, I was luxuriating myself with home food, contemplating occasionally about how would a street food junkie like me, survive in a far-flung place like Jharsuguda.
The guy in the new city? Well, Jharsuguda can't be called a 'city' per se. It's just a small town (district headquarters, though), located in the northern part of Odisha, well known for one, being the powerhouse of Odisha, and two, recording notoriously high temperature. Amongst all anxiety, we reached Jharsuguda station on 10th, and were escorted to the Vedanta Township (a.k.a. Vedanta Meadows) by a company cab. The township was impressive to look at, but the horror struck when it was informed that the boys are to live inside the plant premises, whereas the girls will stay in the township. With a whiff of coal dust and smoke in the air, there was nothing glamorous about the plant, except for the large chimneys and cooling towers with sparkling LEDs attached to them, which appeared as twinkling cluster of stars in the night sky. So, we went to our allotted rooms, the only saving grace of our room being a moderately functioning AC.
The first week was entangled in finding a place in the company, interacting with HRs and Plant Heads, participating in a couple of corporate engagement programs and so on. The office experience, though tedious, has taught me quite a lot. Sitting in my cubicle, I complete my tasks/assignments at hand while meeting all deadlines. Few small talks with the adjacent folks is all I can afford during these vigorous 9 hours. I return to my room in the evening, dehydrated and jaded, but the monotony of office routine vanishes on reaching the township, to spend time by either sitting near a poolside or a small refreshments stall, or while watching the Vedanta Cricket League. Over the course of time, we started cherishing the samosas, paani puris and ganne ka juice, found a place for delicious Gujarati, Rajasthani, South-Indian food [Favourites], and substitutes for Domino's [Go Cool] and KFC [Chick Blast]. A movie break [at SHIVA Miniplex/Multiplex] has been a compulsory getaway on every weekend. The scheduled plant visits, by dressing up in protective equipment, were fascinating to me. An occasional click of silhouettes that these towers cast during sunsets is a visual delight. There is a lot more that I am looking forward to do in the couple of weeks left, and thanks to my fellow interns, there has never been a dull moment once the evening sets in. Before leaving, I wish to visit few scenic beauties nearby if the weather is kind. But no matter how much I've hated the summers or the surroundings here, deep down I've gained this confidence that if I have survived here, I can very well adapt anywhere. I realized that happiness can be found in the tiniest of moments, just a good company is all that matters.
About the author:
Bibhu Prasad Sahu
Intern – Vedanta Aluminium Ltd., Jharsuguda
You can read other articles on Internship Diaries here.
You can read all other articles on XIMB here.
Xavier Institute of Management Bhubaneswar
Xavier Institute of Management, Bhubhaneswar is one of the most coveted B-schools in India. Established in the year 1987, XIMB is known for quality education in the field of Management and creation of future entrepreneurs. XIMB offers to its students three prestigious programmes; Business Management, Global MBA and Executive-MBA. 30 years and still going strong, XIMB strives to achieve its mission of making managers with a human face.