'Internship With Entrepreneurship' – The Start-Up Journey At Creditmonk
From IT world to a start-up – the journey has been long, incredible and interesting.
I was excited to get the Sales and Marketing profile, when I received my offer letter from Creditmonk because I wanted to have on-field work experience and Marketing domain could very well help me realising it.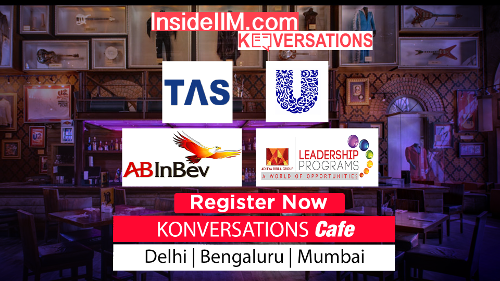 A brief about my organisation and the problem it is dealing with:- MSME accounts for nearly 37% of India's GDP. But it is continued to be flawed by certain inefficiencies and one of them is the delay in the credit payment. And why this problem is so huge? Because a large chunk of MSME sector deals with lending credit based solely on word-of-mouth guarantees, due to which this sector has suffered huge losses. Creditmonk was created to solve these issues via an online platform- an initiative to encourage Digital India and Make in India campaigns.
My role –a member of Business Development Team – was to create and spread this need in MSME sector. And we started off from Mumbai, the "city of dreams, the city that never sleeps!"
Mumbai – one of the other reasons for me to apply for this internship. Being an avid traveller, I was pretty excited to get this location.
"I work hard for 24 hours a day for this organisation, because I care and believe in this idea. I expect that care and dedication from all of you as well." – these words on Day 1, from the CEO and founder of Creditmonk, kick-started our internship.
The experience was brand new. I have worked before in an IT MNC. From a fully air-conditioned cubicle then, to roaming and visiting the traders and the dealers in the scorching heat of Mumbai summers now – the transition and the journey taught me many things. I learnt the skill of pitching about my organisation to completely different strangers. Some listened, others turned a deaf ear, some accepted our offering and others downright rejected. Admiration or criticisms – everything I took with a positive note in order to keep myself motivated throughout. It was rigorous but I was mission–driven and that kept me passionate about my work.
My role demanded to increase the footprints of all the businessmen, traders, dealers and associations of Indian MSME sector on our website, by adding their defaulters and the good parties (in terms of credit payment), rating and reviewing them, thereby creating a platform for interaction among all of them. We were also responsible for improving the business model and the website of Creditmonk, and thus creating its awareness. So I had a real hands-on experience of strategizing and experimenting with my ideas and implementing them to make the concept of Creditmonk successful and accessible to all.
Thankfully, I have my other batchmates too in my internship in Creditmonk. So after work, we often utilised the time to chill out and explore the city. Being a foodie, I was engrossed in trying out every other eatery and pub in Mumbai. We also had a team out where we got to bond with our teammates and CEO herself.
The final day of internship – We were glad the work was over. We were upset a little because we won't be coming to this office from the next day onwards. A final meeting with our CEO was the best part of the day. She praised our skills, advised to work upon our shortcomings and wished us good luck for our future.
The whole experience was good and nurturing. I got to learn what is actually the art of pitching for sales and what is marketing in the industry. Meanwhile, I got to know and interact with important personalities like Shri Kalraj Mishra, Cabinet Minister for MSME. But most importantly, I learnt how to develop professional relationships, how an organisation works inside-out and how much toil and efforts are placed in doing so, by working in a start-up(for now) known as Creditmonk.
"When I'm old and dying, I plan to look back on my life and say 'wow, that was an adventure,' not 'wow, I sure felt safe.'" – Tom Preston-Werner, Co-founder, GitHub
Tandra Jaiswal
I am Tandra Jaiswal, currently pursuing Post Graduate Programme in Management from Indian Institute of Management, Tiruchirappalli. I was a software engineer and worked in Cognizant till I joined this institute. An avid traveller, a voracious reader and a foodie , I was born and brought up in Kolkata. Though not a fan of sports, I like to play pool. Friends and family - the two necessities of my personal life.