Internship Hunt and my landing in FCB ulka advertising agency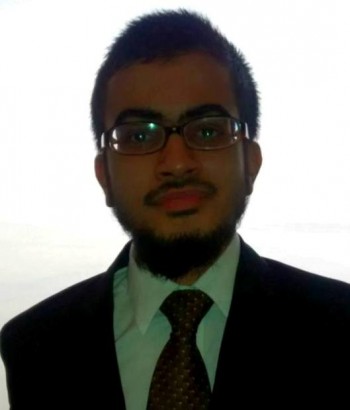 I, Mufaddal Dahodwala from JBIMS, mumbai would love to share my "karnama's"@ FCB ulka.( a company which is a part of IPG group with lots of energetic and hard working youth with a creative and fun filled environment that can excite anybody)
Being a student is not always an easy job. Working part time and paying the bills can be too much sometimes. So, what to do when you find yourself free for the summer internship program even when you have an offer for off summer's but you are left with no time.
The thought of completing 1 year of MBA course and working freely for the next 2 months really crippled me and I was having sleepless nights. I almost gave up the hope of finding myself a decent summer intern role. But there was a way out. By grace of GOD, I was placed in one of the top advertising agency Draftfcb Ulka which not only has great working environment but also a unique opportunity to grasp and equip myself with the trends in advertising and digital marketing as ultimately my interest lies in learning general management in order to start my own business 2 years down the line.(startup already in place and running great…www.foodfrenzy.in and one more counselling venture is on the way to get recognition ).
From sitting in front of computer assigned to me to having jolly time with beautiful girls out there was in itself "nirvana".My project was not very demanding and so I thought to monitor Sensex as it was jumping towards zenith during election days(ofcourse Modi mania). I also took part in various competitions which I love to do normally also but during my internship, I took part in Marico campus connections and tried my hand on marketing issues with team being the same from FCB ulka interns from different colleges. The team from some IIM won ultimately but we were all happy sitting in our leisure time in company and working together instead of wasting time. 2 months passed in no time and we are now back to college life.
Small companies give a comprehensive knowledge in terms of shaping your career ahead. On the other hand big names are just for the "money chasers". These are where most of the toppers in college will be placed adding no value to themselves in terms of entrepreneurship and creating jobs for people through their innate knack and sense of intelligent endurance. One should properly weigh the advantages of the role they are applying for and the reality that they would face after getting that role. Perception really is a big issue, especially with the company's brand image. Overall, a student should have good decision making capability, self-confidence and ability to stay calm when there is disruption in challenging times.
A summer internship somewhat challenging and new should be part of every student's life.