Interview Skills To Get You Hired – Tips From A Recruiter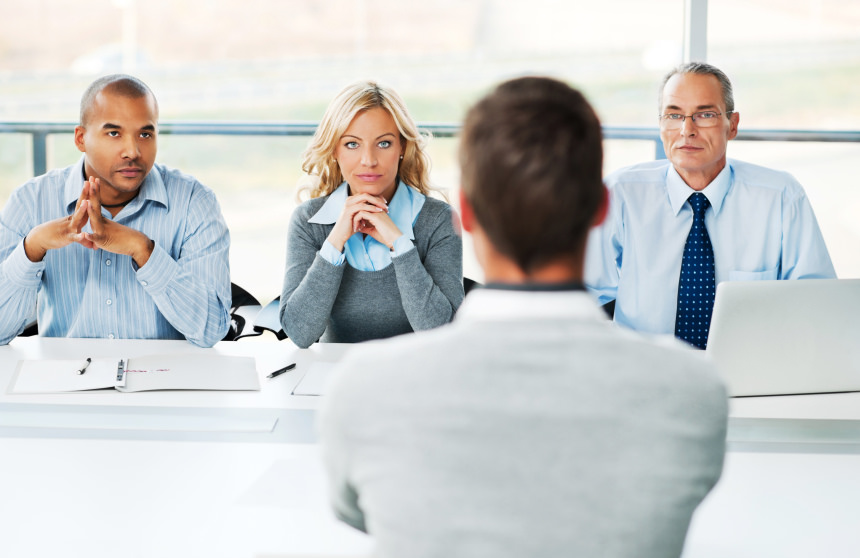 We live in the world where a recruiter receives over 500 applications for 1 vacant position. Let's assume that ours is the lucky CV that got shortlisted and we have made it past the 1st round of resume screen. Now is the big day. We all want that coveted job that promises a great experience, on-site opportunities, big bucks, a cool workplace and much more. What are the essentials to keep in mind for the interview? Let's divide the interview into Before, During and After the Interview
Before the Interview
Very important to prepare ourselves well for the interview. Well prepared is half the work done. It takes away signs of nervousness that could otherwise occur.
So what should one prepare on?  
Know your CV thoroughly. Make sure all the information presented on your CV is true. Mentally run through your key responsibilities, achievements, skills and think of specific examples you could share if you are asked to. Make sure you read up the company's website, know a bit about the industry growth rate, competitors etc.
Dress formally. Well-tailored and crisp clothes that present a true professional. Arrive at least 15 minutes prior to the scheduled time. This gives you time to settle in, freshen up and feel comfortable. Do try and carry a copy of your CV, though most often not asked for, it shows of sign thoughtfulness and interest. Make sure you have a pen and notepad. You never know what the interviewer could ask of you.
During the Interview
During the interview, it is very important to show interest and passion for the role. There may be times that you may be tired after a full day's work, or you may be slightly unwell. However, you need to cover up for these and demonstrate enthusiasm during the interview. For the interviewer, this is the first time he / she meets you. The impression you present will be a lasting one.
Politely greet the interviewer and settle down in a chair. Make sure your cell in on mute or switched off. Generally, an interviewer would begin by asking you to share a few details about yourself, professional background, education etc. Take this opportunity to showcase and highlight the best about you.
Talk about your education, experience so far, major strengths, and interests outside of work. By this time, most interviewers would already be forming an opinion about you. So show interest and honesty in whatever you say
Most likely and interviewer would now pick on a few things you said in the introduction and ask you more details. This should be easy to sail through. At this stage, the interviewer may start going through your CV and ask you questions about your challenges, achievements, responsibilities, skills, competencies, check for your motivational fit, areas of improvement etc. This is where you need to show passion for the work you do. Explain with small but specific examples that highlight your biggest challenges, learning's etc.
Each skill you mention in your CV has to be demonstrated by a specific example. Follow the STAR format while sharing examples.
S/T – Situation / Task
A – Action
R- Result
This format will give a more structured approach to your reply which will help the interviewer access you better.
Genuinely acknowledge areas where you could have done better, this brings a more humane and genuine touch to the interview. When the interview is winding up, the interviewer may ask if you if you have any questions for him/her. Always make it a point to ask a couple of relevant questions as this not only shows interest in the role and company but helps you clarify your ideas about the company, job, culture etc. How does the company plan on expanding in the next 5 years.  Where do they position themselves against their competitors. What is expected of you in this role? What is the likely project you will work on? Challenges you will handle.
Culture of the organization. Career growth path within the company. Once the interview is over, thank the interview for his time, insights he / she may have shared with you and ask them the next step forward.
Post the Interview
This is where a lot of candidates present a desperate image. The moment the interview is over they start hounding the recruiter for information. A good practice for a recruiter would be to share with you information – whether positive or otherwise. However do remember that if it were positive the recruiter on his / her own would get in touch to take it ahead. Wait patiently for the recruiter to get in touch with you. In the case of no revert for at least 1 week, you may make one phone call only and check.
After that, if there is still no communication, leave it, there is a better job elsewhere in store for you.
——————-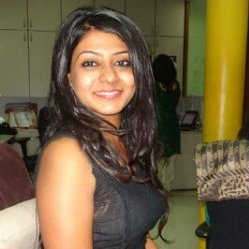 The Author is an alumna of Goa Institute of Management and currently working with Citi Bank as an HR Generalist. She has also worked with The Times Group.