"Roll up your sleeves. Don't be afraid of hard work" – Interview with Pankaj Thapar – Managing Director FCM at Everstone Capital PE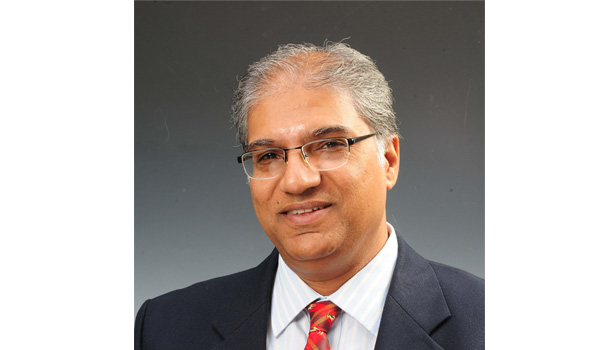 As a part of our Industry series, we meet the current CFO of IndoStar Capital and the Managing director FCM at Everstone Capital Private Equity (Everstone has invested in IndoStar Capital). He is an alumnus of FMS Delhi (Class of 1984) and has had a stellar career spanning almost 3 decades in some of the top organisations in India and the World. The list of those companies includes Coca-Cola, ANZ Grindlays bank, Dentsu, ICICI Bank, Citibank and Future Capital. 
He talks about the structure of his PE firm and has some advice for the Class of 2013. He also says he is bullish about the India story. To know more about him please see his LinkedIn profile here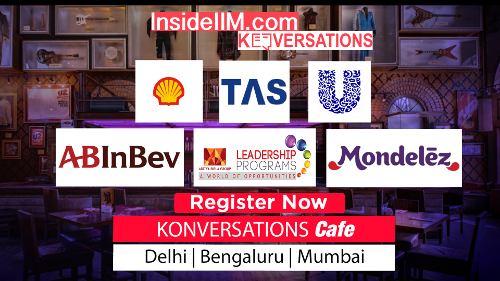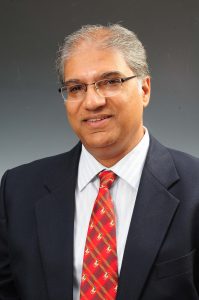 Team InsideIIM : You have straddled the worlds of corporate finance, investment banking, private equity and asset management. What are the relative merits of each, and how difficult is it to make the switch?
There isn't much difference between Corporate Finance and Investment Banking.  It's more a question of which side you see them from; Corporate Finance is the client [Buyers] side of Investment Banking.
Asset Management and Private Equity are similar; but the differences are wider.  Asset Management would usually focus on financial assets in public markets, while Private Equity is by definition focussed on private deals.  A lot of people refer to Private Equity as an Alternate Asset Management business.
Each of those is an interesting career option, which offers a lot of room to grow and learn.  As long as your approach is solution oriented, I don't think it's difficult to switch between these, since the basics are not very different.  What you need is clear appreciation of the drivers of relevant financial markets and business value, as well as client and operational constraints.
Team InsideIIM : Can you explain the team structure of your organization, to give our readers an overview of how asset management companies work? 
I am currently working as the CFO for IndoStar Capital [a large NBFC focussed on providing structured loans], one of our investee companies, but I guess your question relates to Everstone Capital.
Everstone Capital is the Advisor / Sub-Advisor to domestic and onshore funds in Private Equity and Real Estate.
The Private Equity Team has people who look at Investing and people who look at Operations.  The two work very closely together, when evaluating opportunities, or driving superior performance in investee companies.  We believe that superior execution [business operations] is the critical difference between success and failure for businesses in India.
Most Private Equity firms operating in India do not place such a strong emphasis on Operations and on-the-ground involvement with Investee companies, and participate mostly through Board level supervision or business introductions.
Team InsideIIM: Hiring in banking and financial services has been down for the last four years, and there are no signs of a strong rebound. What would be your advice to the students of  Class of 2013 aspiring to join this sector?
Roll up your sleeves and get started in any meaningful role you get.  Don't be afraid of hard work.  However, it continually surprises me on how many people pay lip service to this, but are really not happy getting their hands dirty.
A decent sized employer, which offers you exposure and the chance to learn, is far more important than the size of your pay packet and the quality of fittings in your office, at the beginning of your career.  So, for instance, if you are interested in equity, consider joining the asset management company of a state owned bank.  You will be surprised at the width of exposure they can provide, and the quality of talent they have.
 Team InsideIIM : What is your take on the changes that have taken place in the aspirations of MBA students over the years? How are the freshly minted MBAs of today different from the ones in your time?
Ambitions have increased, and the expected timescale in which to achieve those, has shrunk.
Nothing wrong with being ambitious, but I see a lot more of today's MBA's wanting to be the CEO, without building the right knowledge foundation.  You meet a lot of people for whom a year in a role is unacceptably long, and proving themselves over a 2-3 year cycle is an unreasonable expectation of their employers, since they have "learned" everything in the first 3 months!!
That said, todays MBA's are much more focussed, willing to take risks and a lot more willing to start businesses.
Team InsideIIM: Which asset classes are you bullish on and why?
Financial services, businesses that focus on agriculture; not farming, but say warehousing, crop protection, food services and education.  The potential for each of these is large, and growing.
Team InsideIIM: In equities, how would you describe your investment philosophy? (i.e. focus on sectors/stocks/ macro factors/ technical analysis etc.)
We don't look at public markets.  My personal investment approach is very long term, an "invest and forget" policy.
Team InsideIIM: What is your view on the India story? Do you see a sustained negative impact of the policy paralysis on equity markets and the India story?
Long term, I am and remain bullish on India.
The capital markets by nature, react to all news, and because of the nervous state they are in right now, anything negative, is getting amplified.  Even the absence of positive news is being viewed as a negative.
That said, certainly there is a lot that the government can, and should do, to guide things in the right direction and keep the India growth story on the right track.
If you have questions for Pankaj, please leave them in the comments section below. We will try and get him to answer good questions over the weekend.
Interview with Rishiraj Singh Pruthi – Head, Customer Marketing at Abbot Nutrition
 Interview with Ravishankar Iyer: Building vocational skills for India Tomorrow
Interview with Hemanshu Chokhani – CA Special series
Interview with IIM Indore's Professor Ranjeet Nambudiri
Articles in our Knowledge Cafe